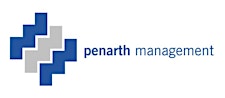 Penarth Management Limited
Penarth Management Limited specialises in compliance consultancy and training for Quality, Environmental and Health and Safety related subjects.

Based in Cardiff, South Wales, we have a team of consultants who provide specialist support, training and guidance to client companies from a broad spectrum of industry sectors throughout the UK. Wherever possible, our consultants are geographically located to offer the best possible service to our clients. In addition to a team based in South Wales, we now have regional consultants who are based in the Midlands, London, the South-West and Scotland. All of our consultants and trainers are supported by a strong Administrative support team.
For further details see www.penarth.co.uk.