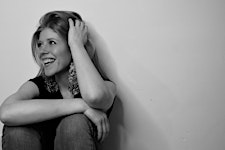 Pippa Day Wellness Warriors
"Pippa Day's music puts you in a heavenly bubble that you never want to leave." Zaid, the People's String Foundation. 
A singer/songwriter from Dartmoor, Devon, Pippa grew up listening to her mother's traditional songs from Ireland and England. Part folk, part healing, part meditative, Pippa gently transports people to a warm, caring, soft place within their own hearts where they can explore their emotions through the beautiful stories she sings. She works through live music, meditation and mindfulness and is an advoate for prioritising mental health. At once uplifting, but also with a gentle melancholy, wandering through the green rolling landscapes that inspire her. 
​Pippa's first EP is due for release at the end of 2018 and she is currently in high demand as a guest vocalist for international producers as she continues to develop her own material. A big advocate of makingn wellness more of a priorty within education and other arenas, Pippa is also the founder of WELLNESS WARRIORS.
"Haunting, melancholy and beautiful. Pippa's music takes you on a blissful journey between emotions. It's a pleasure to lose yourself in it." Joe Francis, WinterMountain.
Sorry, there are no upcoming events