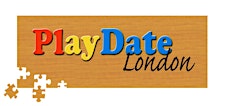 PlayDate London
PlayDate London does not believe in old fashioned speed-dating with awkward questions and even more awkward silences.
Meet new people through creative play at a PlayDate Party. We provide plasticine and Play-Doh sculpting, painting, drawing, crafting and possibly a bit of Lego thrown in for good measure, we guarantee a fun time!
You dont have to be an artist or especially creative to PlayDate but you do need to bring along a sense of humour, a willingness to mingle and we shall take care of the rest.
Sorry, there are no upcoming events