Plymouth Social Enterprise Network
Plymouth Social Enterprise Network is a focal point for the social enterprise sector within Plymouth. We work to represent the interests of social enterprises, co-ops, community businesses and social impact businesses,  providing opportunities for them to influence the development of their sector.

Collaborating with strategic national and local partners it is a voice for the Social Entrepreneurs of the city and works tirelessly to ensure that the vision of business for our future is a social one.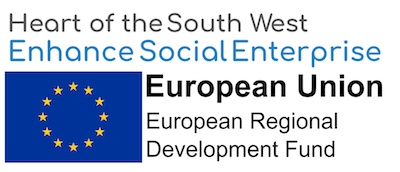 The Heart of the South West Enhance Social Enterprise Programme is receiving funding from the England European Regional Development Fund (ERDF) as part of the European Structural and Investment Funds Growth Programme 2014-2020.