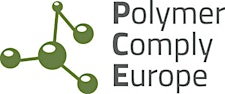 Polymer Comply Europe
Polymer Comply Europe (PCE) is a service provider for the plastics industry specialised in EU legislation.
Since 1989, within the group of the European Plastics Converters Association (EuPC), we have been closely working with the industry developing an in-depth knowledge and wide experience in EU Regulatory Compliance, Association Management and Projects & Studies.
Due to the increasing complexity of EU legislation, companies need more legal and technical advice. Companies involved in the plastics industry need support on how to cope with this burden and our team can provide you with the best expertise and knowledge.
Polymer Comply Europe helps you with its extensive European network in order to bring the right solutions to your business.
Sorry, there are no upcoming events