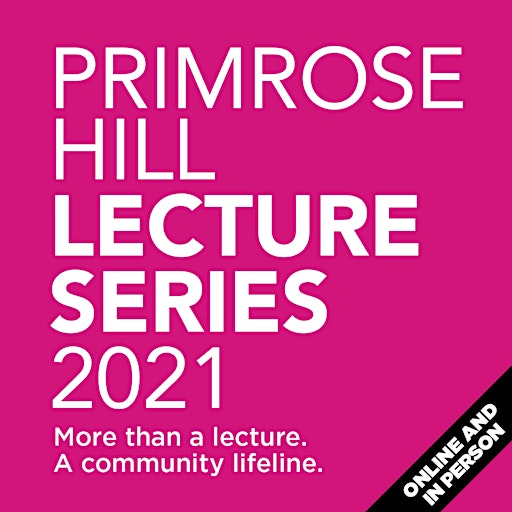 Primrose Hill Lecture Series
For almost 20 years, The Primrose Hill Lecture Series has been exploring, and debating, some of the most important issues we face as a modern society. We are now recognised as one of London's leading spaces for bold, lively and informative talks.

Our home, St Mary's church at the foot of Primrose Hill, has hosted a huge range of truly world-class thinkers and writers: Jonathan Miller, Andrew Marr, Paddy Ashdown, Alan Bennett, Mary Beard and Claudia Roden are just a few of the keynote speakers we have welcomed. Our talks are followed by lively Q&As and the chance to enjoy a glass of wine (or our own St Mary's craft beer!) And purchase signed copies of speaker's books from our sponsor Primrose Hill Books.

In the spirit of open doors and open minds, we welcome all sorts of voices and consider no topic off bounds.
We are a non-profit organisation run by volunteers: the money we raise goes towards valuable community work - including vital local services for the homeless, vulnerable young people and the elderly - and the upkeep of the building that hosts them.
Note: This year's lectures will be run in line with government Covid guidelines, at a reduced capacity, which means a mixture of in-person and live-stream tickets will be available. In the event of Covid restrictions tightening and it proving impossible to have an audience in the Church, all talks will move online and you will be offered a partial refund, or a full refund should you no longer wish to hear the talk.
Church St Mary the Virgin, Primrose Hill • London
£11.37 - £13.52
Church St Mary the Virgin, Primrose Hill • London
£11.37 - £13.52