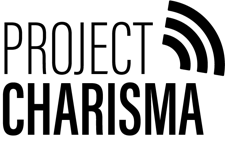 Project Charisma
PUBLIC SPEAKING COURSES IN MANCHESTER.

We deliver public speaking workshops for professionals.
Helping you to overcome nerves, build self-confidence,
and develop outstanding communication skills.
Our expert training fuses acting, speaking & therapeutic techniques
to transform your mindset as well as your skill-set.
What make our public speaking workshops so succesful?
We focus on practical learning, cutting-edge techniques & good old fasioned fun!
Pushing your comfort zone has never been so enjoyable.
WeWork - Office Space & Coworking • Manchester
£270.09 - £323.99