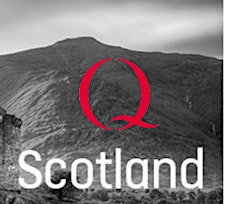 Q Scotland
Q is an initiative connecting people with improvement expertise across the UK. It is led by The Health Foundation and supported and co-funded by NHS Improvement. Healthcare Improvement Scotland works in partnership with the Health Foundation to support the Q Community in Scotland.
Q is an initiative that connects a diverse community of almost 3,000 people with improvement expertise from across the UK. Q members come from health and social care and include:
frontline staff
patient leaders
managers
researchers
commissioners, and
policy makers.
Q's mission is to foster continuous and sustainable improvement in health and social care. To achieve this, we are creating opportunities for people to come together and form a community – share ideas, enhance skills and collaborate to make health and care better.
Sorry, there are no upcoming events