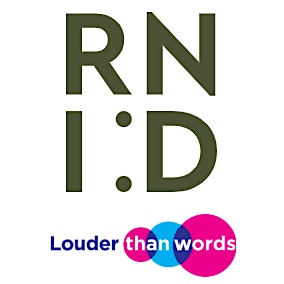 RNID Louder than Words
RNID Louder than Words has everything you need to make your organisation more accessible to customers and staff who are deaf or have hearing loss.
1 in 5 adults in the UK are deaf or have hearing loss. Businesses lose £2 billion in revenue per month by ignoring the needs of people with hearing loss. If your company isn't making hearing loss a priority, you're missing out. Attract more customers, support your employees and put corporate social responsibility at the heart of your business with our range of services including deaf awareness training, workplace assessments, communication support, hearing loops and British Sign Language (BSL) training.

Remote events

Due to the COVID-19 outbreak we're unable to provide face-to-face training so we're offering three monthly taster sessions, training and seminars available remotely. They're designed to help your business understand the barriers faced by staff and customers who are deaf or have hearing loss, and the steps you can take to overcome them. They can be booked exclusively for your business or you can join an open event with delegates from other organisations.