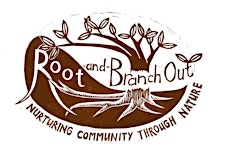 Root-and-Branch Out CIC
​​Nurturing community through nature - here in Rutland.
We engage communities in projects around food and the outdoors, nature and the environment. We work in different community projects offering Forest School, allotment/food growing, wild workshops and a surplus food café. We are working with preschools, schools, and adults of all ages and abilities.
​
Objectives
1. To strengthen community and capacity for positive change.
2. Projects take a holistic approach and encourage critical thinking about sustainability.
3. To share knowledge, skills, time and space to grow our community.
Sorry, there are no upcoming events