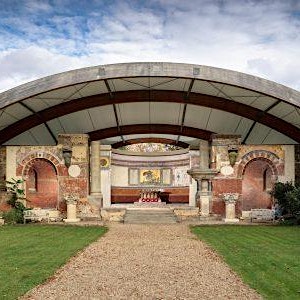 Ruth Dodson
The Woolwich Garrison Church Trust was formed in 2016 with the support of the Heritage of London Trust Operations. Its board of Trustees are mostly long standing residents of the Royal Borough of Greenwich. Each one takes an active role in the management of St George's.
The Trust (Charity #1168633) is composed of twelve trustees, led by the chair, Timothy Barnes. It is responsible for the management of St George's - the maintenance of the fabric and improving facilities, organising services and events, arranging volunteers, and is supported by the Friends Group. The Trust raises funds for specific projects.
In 2021, the Trust received funding from the Armed Forces Covenant Fund Trust to deliver a summer programme of events to engage and connect our local community. All events are FREE to attend and are aimed at all ages.