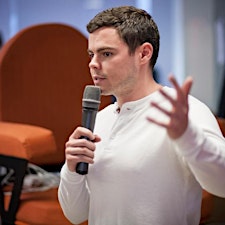 Ryan McNamara
I'm the Creative Director & founder of 5or6, a specialist web design & branding consultancy based in Leicestershire who focus on helping companines across the globe tell their brand story.
I'm also the organiser of Cake, an event for entrepreneurs, creatives, designers, free thinkers & do-gooders in Loughborough. At each event we try to give practical take home tips for your business and something that will truly make you think.
If you would like to chat, I'm on Twitter or my email is ryan@5or6.co.uk.
Sorry, there are no upcoming events