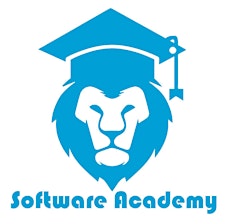 Saeed Nemati, Operations Manager
Ali is the Program Leader for the Creative Media Department at The London College.
He designed all of our courses and has handpicked our tutors to deliver his classes at our studio in Cricklewood Broadway.
​
He has more than 15 years of experience and has worked on many different projects with many different companies such as Siemens, London Underground and SOM.
No other training center in the country provides our accredited qualification for 6 To 17 years old!
Our courses are accredited by the NCFE, a recognised awarding body.
On completion of one of our Customised Qualifications, learners will receive a certificate of achievement. The certificate is evidence of the knowledge and skills gained by completing the qualification, which has been accredited by NCFE under the Customised Qualification.
The certificate of achievement will be issued directly by NCFE.
​"Good education is essential for kids as it enables them to gain important skills. However, what is more crucial is to be able to prove their skills to potential colleges, universities and even employers." - Ali Nemati (CEO).
Find us on instagram facebook and linked in via our website www.softwareacademy.co.uk  !!!
Sorry, there are no upcoming events