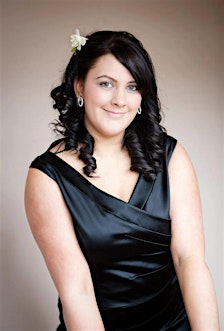 Sarah Chapman
Positive Role Model for Disability - Endorsements (National Diversity Award- 372)
Friday, February 28, 2014 - "After leaving school with no qualifications with undiagnosed dyslexia Sarah was deeply unhappy, had low self-esteem and no confidence. She turned her life around when she became pregnant with her daughter in 2009 and has miraculously not only made it to university but is a first class students with most of her modules achieving above 90%. She is Student Rep for her program SEND Pathway degree and also has a string of additional qualifications which she has gained alongside her degree whilst volunteering firstly in a primary school as a literacy volunteer but more recently with the Dyselxia Association in Nottingham as an Event Coordinator. She has dedicated her time and efforts to improving the lives of people with dyslexia and organised a huge dyslexia event which drew 400 people from all over the UK from all sectors of society at Derby uni.It attracted a lot of media attention and requests for articles inc:SEN Magazine, Rail professional magazines, newspapers & several radio stations" Wednesday, July 23, 2014 - "Sarah is a positive role model and always actively engaged with anything she does. She is passionate and dedicated to ensuring the voice of people with SEND. "
Saturday, July 19, 2014 - "I was at primary school with Sarah and can vouch for the diffuclties she encountered there. Dyslexia was not recognised at all then and as I'm sure you're all aware eductaiong has come a long way since the 1980's! Sarah's drive and ambition never got in the way of her desire to succeeed though and despite all the obsticles in her way she has shown herself to be a most positive role model for young people with dyslexia. I wish her every success in the future and would not hesitate to recommend her in the future."
Friday, July 18, 2014 - "Sarah is a committed and dedicated young lady who wishes to make a difference to people with disabilities. This is commendable that she wishes to give so much to others. I feel she should be recognised for such endeavours."
Friday, July 18, 2014 - "Sarah is a inspiration, even in the face of adversity she does not give up!!! A true role model for everyone. "
Friday, July 18, 2014 - "I have know Sarah for just over a year now. Sarah has an entrepreneurial flair and a steely determination that will help her accomplish anything she sets her mind on. She is particularly good at influencing people and regularly challenging and questioning peoples thinking on particular topics. She has overcome a considerable number of challenges due to her Dyslexia. Sarah has comes through these challenges with flying colours and is always passionate, enthusiastic and full of energy when she talks about Dyslexia. I heartily recommend Sarah for this award!! "
Thursday, July 17, 2014 - "I nominate Sarah Chapman for her persistent, passionate and dedicated nature against all odds, as she has climbed mountains. I have had the privilege of personally knowing Sarah for almost four years and have always admired her kind nature and her ability to overcome hurdles.If you are looking for someone who is brave, kind-hearted, determined and passionate about helping others then I highly recommend Sarah Chapman. A young lady that can look defeat in the face and accept the challenge and work diligently to succeed whilst encouraging others along the way; Thus I vote for Sarah, who has embraced the true understanding of accomplishing anything if you just believe. "
Thursday, July 17, 2014 - "Sarah gives up her time to support others and is an inspiration to those she helps"
Thursday, July 17, 2014 - "Amazing person who offers selflessly to others"
Wednesday, July 16, 2014 - "An absolute inspiration!"
Wednesday, July 16, 2014 - "For being so courageous and brave enough to take on all the hurdles that have crossed her path. "
Wednesday, July 16, 2014 - "Sarah Chapman is an exceptional example for anyone. Young or old, dyslexic or not, there is a lesson to be learned from the like of Sarah. Despite her challenges, Sarah has achieved incredible things. I am proud to say that Sarah is a positive role model and an exceptional human being. I would hope that anyone going through a hard time would have the oppurtunity to see the things that Sarah has done and be inspired by her. "
Tuesday, July 15, 2014 - "I have known Sarah for some time now and being Dyslexic & a software developer for Dyslexia, I know what Sarah is talking about. That being said Sarah has an idea to start a business to help people with Dyslexia which I am likely to help her with this. Sarah is constantly stepping out her comfort zone to move forward in life and spares no emotion in doing so."
Monday, July 14, 2014 - "I have met Sarah at the college back in 2010. She came across a lovely person straight away, and made friends with people very quickly. I am inspired by her and how far she has come in her life and education. As I did not finish the college myself and I do regret this decision. Sarah pushed herself big time and I am very happy for her achievements. WE did get in contact again even know i left the college after few months, and she still has remembered me and had good things to say about me and my skills and talents. She did encouraged me and inspired me to go back to education. She helped me to see things about myself that I did not realized before. Getting back in contact with Sarah again made me to have a few happy tears. She is real and positive role model in my eyes and everyone's. I hope people see that. "
Monday, July 14, 2014 - "Not known this lovely lady long but she is a figure! So down to earth and real :)"
Monday, July 14, 2014 - "A very determined women who puts a lot of effort into anything she does. She has raised awareness of dyslexia across the UK which is fabulous and very ambitious."
Monday, July 14, 2014 - "Her strength of character and drive are an inspiration to us all."
Sunday, July 13, 2014 - "Sarah Chapman's story demonstrates that with the right support dyslexic people can achieve big things. She is a role model and deserves to be recognised for everything that she has achieved and done to raise awareness about dyslexia. She says that she feels that she has been given another chance in life. Children and adults with dyslexia are always negleted, this must be addressed and measures put in place to ensure that they are receive the support they need at school, college, university and work. From a mother of a dyslexic child who faces challenges every day I wish Sarah all the best."
Sunday, July 13, 2014 - "Sarah Chapman's story demonstrates that with the right support dyslexic people can achieve big things. She is a role model and deserves to be recognised for everything that she has achieved and done to raise awareness about dyslexia. She says that she feels that she has been given another chance in life. Children and adults with dyslexia are always negleted, this must be addressed and measures put in place to ensure that they are receive the support they need at school, college, university and work. From a mother of a dyslexic child who faces challenges every day I wish Sarah all the best."
Sunday, July 13, 2014 - "I think what Sarah has achieved personally , but even more so that she is achieving and fighting for to highlight the issues and raising the profile of dyslexia is absolutely fantastic. The fact she is a busy mum of two and is only 30 is amazing! My son is 12 and dyslexic and suffered throughout his primary school years until he was finally diagnosed at age 11. He is an intelligent boy and was getting terribly frustrated because he couldn't do 'the simple things' like the majority of his classmates could. His self esteem was so low and was really beginning to affect him until we finally figured out what could be the problem. Sarah's 'young dyslexics' campaign is absolutely marvellous involving the children themselves that aims to remove the stigma about dyslexia and help their peers understand both their strenghths and weaknesses. Keep up the good work Sarah!! "
Sunday, July 13, 2014 - "Sarah has proved what can be achieved regardless of what problems an individual may have. She has worked extremely hard throughout her education and is now working hard to show others what can be achieved. My son has struggled with dyslexia in much the same way as Sarah in her early stages and her story has inspired both myself and my son to move forward positively. Her story, enthusiasm and passion is very motivating for many children and parents and hence I believe she is a fantastic role model and truly deserves the award."
Saturday, July 12, 2014 - "I think what Sarah has achieved personally , but even more so that she is achieving and fighting for to highlight the issues and raising the profile of dyslexia is absolutely fantastic. The fact she is a busy mum of two and is only 30 is amazing! My son is 12 and dyslexic and suffered throughout his primary school years until he was finally diagnosed at age 11. He is an intelligent boy and was getting terribly frustrated because he couldn't do 'the simple things' like the majority of his classmates could. His self esteem was so low and was really beginning to affect him until we finally figured out what could be the problem. Sarah's 'young dyslexics' campaign is absolutely marvellous involving the children themselves that aims to remove the stigma about dyslexia and help their peers understand both their strenghths and weaknesses. Keep up the good work Sarah!! "
Thursday, July 10, 2014 - "is a lovely woman." Thursday, July 10, 2014 - "Sarah is an inspiration to both those who have dyslexia, and those that don't. Sarah is living proof that anyone can reach the top, no matter their situation. I completely admire the work that she has done to raise awareness of dyslexia, and I've seen first hand how passionate she is about the cause. It's unbelieveable that she has come so far in such a short space of time, proving everyone who put her down wrong along the way. She's one of the most passionate people you could ever come across, and I truly believe that she deserves this award as she is a role model for all. "
Wednesday, July 9, 2014 - "Sarah champmanHave a similar story x great inspiration x"
Wednesday, July 9, 2014 - "As I'm dyslexic I almost didn't write this. As anyone with dislexia knows, putting words on to paper can be a very daunting task. However hard, I decided I had to because I'm sure there is no one more deserving than Sarah for this award! How can there be anyone more inspirational? Not only has she gained about a dozen qualifications since Iv known her, she's said yes to every opportunity that's come her way either to better herself or to help others. Sarah is making it her life's work to help other young dyslexics and is tirelessly campaining through media and anything else that will raise awareness. I too left school with few qualifications and very little confidence, but because of what Sarah has acheived and is helping others achieve I now feel I could further my own education. I'm currently looking into starting a nursing degree. Why not?! IM NOT STUPID! Thankyou for the inspiration Sarah. "
Tuesday, July 8, 2014 - "Sarah is my best friends sister, so I have got to know her, over the last 8 years or so. When i first met her her self confidence was quite low but since she started her first course, i saw her self confidence grow. She has shown me that anything's possible when you put your mind to it."
Monday, July 7, 2014 - "An inspiration in how to overcome learning problems ! Well done you! Such a shame that the mainstream education system let her down so drastically. But so happy that she managed to overcome this and grow with it! My brother went to the same primary school, they also failed to spot dyslexia in him as well. Thankfully it was spotted in secondary school (a different one to the one Sarah went to). Its difficult to explain to people what dyslexia is as it effects every individual differently. But to go through your early life being put down and told such awful things can be so detrimental to their whole life's. Sarah is now able to inspire other young adults to improve themselves and show that with the right support and guidance anything is possible!"
Monday, July 7, 2014 - "I recently met Sarah who was working as a facilitator on the Frontrunner Leadership Course for students with a disability at Lancaster University. I was impressed by Sarah's energy and commitment to raising awareness of the challenges faced by individuals with dyslexia and also by her own personal journey. Managing a specific learning difficulty which was undiagnosed during her early education, Sarah refused to believe that she could not improve her knowledge and skills and went on to graduate from university and take on the role of advocate for those who face similar challenges. Sarah is passionate about supporting individuals with dyslexia and this enthusiasm and tenacity was evident in just one meeting with her. I look forward to working with Sarah in the future and identifying opportunities for students with dyslexia at Lancaster University to develop their confidence, skills and knowledge in preparation for graduate employment or further study."
Sunday, July 6, 2014 - "Sarah is a true inspiration to people with dyslexia, as she has shown how it is possible to overcome barriers to learning regardless of a disadvantage. She is an inspirational person who has demonstrated that with hard work and determination you can improve your circumstances. She has been a personal inspiration to me, as I suffer from dyslexia. Sarah provided me with support and encouragement during a leadership development course and made me an important fact; that being dyslexic does not make you stupid!!"
Sunday, July 6, 2014 - "I am voting for Sarah because of the outstanding things qualifications she has achieved and voluntary work she has done. It must have been horrible to be so alone at school not getting the help she needed and using her experience to help others is remarkable and gives people a chance, something Sarah didnt have at school. It would have been very easy for Sarah to believe those teachers and sit at home and never amount to anything instead she picked herself up and showed them that people with dyslexia can achieve anything they set their minds to. I dont know Sarah personally but after reading her story I feel that she fully over deserves this award because what she has achieved and done fir others in fantastic and she needa to be recognised for that."
Sunday, July 6, 2014 - "Wow, sarah!! Having grown up with dyslexic brothers and sister, I know what it's like to struggle with a learning disability. I watched them being labelled as troublemakers, stupid and 'not putting in enough effort'. Now, I'm watching one if my own children struggle with school due to dyslexia. The lack of support and encouragement at senior school has meant she no longer wants to try. She doesn't think she's good enough. There needs to be more people like you, who have a passion for not only supporting those with disability, but making them feel they CAN do it...and do it WELL!! Well done, for not giving up. Well done, for wanting to change people's lives. I applaud you. Good luck x"
Sunday, July 6, 2014 - "This lady has achieved so much and helped so many other people in similar situations as her self! Sarah chapman absolutley deserves this award!!! " Saturday, July 5, 2014 - "I would like to vote for Sarah for the positive role model award, because I truly think she deserves it. I am currently helping her out on a project for the university to create a film to encourage students to volunteer to boost their chances of employability. Which I think is great and she's aiming to achieve the best out of every single person. As I have seen she is undergoing many projects in helping other people, and it's really inspirational to see. And I couldn't think of anybody else who really would deserve this award, she is somebody everybody should look up to and seems to have come so far! "
Saturday, July 5, 2014 - "The Main Reason i am voting for Sarah is because she is a Strong, bubbly lady who has so much to offer..I fist heard about Sarah when she helped organised a huge national conference as part of a Management & Leadership Award i saw it on the BBC i felt very excited that at last someone was doing something dyslexia & its positive aspects/strengths, promoted the benefits of creating dyslexia friendly organisations & improved career opportunities/ inclusive employment practices We met for Lunch when i attend the Univercity of Derby open day!i dont want to give to much away but let me add i will be doing a feature on Sarah for GloTIME.tv i vote Sarah why because she is motivated , determind and cares i am also dyslexic.."
Saturday, July 5, 2014 - "I vote for SarH as she is a positive and dynamic supporter of dyslexic learners and a excellent advocate for what can be achieved as a dyslexic. Sarah is highly motivated, driven in fact to make a positive impact on the lives of dyslexic people both young and not so you. "
Saturday, July 5, 2014 - "I have known Sarah for four years and she is such a determined young lady who always strives to help others develop. Sarah is recognised for her own journey of having dyslexia and, she has shared her progress, ambition to others and with a can do attitude she has helped many understand dyslexia in more depth and for children alike have helped them be more confident in their own education. Sarah is such a busy young lady but has always always has time for others. For Sarah to recurve this reward would not only identify the work she achieved but, will give recognition to the children/adults Sarah has had the privilege to help. "
Thursday, July 3, 2014 - "Sarah has been a constant inspiration to both myself and others around her, she is a bubbly person and always willing to help others in every way she can" Wednesday, July 2, 2014 - "I would like to nominate Sarah for the National Diversity Award 2014 because she has been a wonderful and caring friend. I met Sarah through the local school which both of our children attend. She has always been very friendly and supportive. I am not very confident person because I don't speak English as a first language and despite my dyslexia and speech difficulties Sarah welcomed me in the school community. She has been supporting me ever since in the efforts of overcoming my barriers and showing me ways of achieving it. She has encouraged me to continue learning English and she has been inviting me to various events in Derbyshire to help me to meet other friendly people and become more confident person."
Wednesday, July 2, 2014 - "Sarah had lots of knocks and blocks during her formal education at school. As an adult we at The CORE Centre introduced her to the benefits of learning and she avidly took every opportunity to learn.I am voting for Sarah because she has persevered against adversity to achieve such a lot. It is her nature to embrace every new experience with gusto. She is an excellent role model for disabled and disadvantaged people espicially children and young adults to help them realise their potential and not let difficulties overcome them. She is absolutely determined to achieve her own goals and give back to society - that once failed her! I work at The CORE centre where Sarah first enjoyed studying."
Saturday, June 28, 2014 - "I have known Sarah for only a short time, but in that time it has become very clear to me that she is a person of passion, integrity, determination and enthusiasm. Sarah's past in no way disables her future, as her true spirit of hard work and self belief always shines through. Sarah is committed not only to fulfilling all her own goals and ambitions but in inspiring others along her journey. Her enthusiasm and dedication to enable others is infectious and she is truly deserving of any recognition she receives. "
Friday, June 27, 2014 - "I am a lecturer at Derby College and this year was lucky enough to meet Sarah whilst running the Level 5 Diploma in Teaching Learners with Disabilities. Sarah came and delivered a powerful presentation about Dyslexia and how being undiagnosed until adulthood effected her schooling and childhood. Sarah gave an inspirational talk straight from the heart and every lecturer was captivated. As most of the lecturers work with dyslexic learners everyday Sarah's experience seemed overly shocking. It must have been so difficult for Sarah to talk in front of a room of strangers and to be able to do with passion and positivity was testament to her. I believe Sarah is an inspirational young lady and an excellent positive role model for anyway with a disability." Thursday, June 26, 2014 - "Sarah has always been a committed student and I know she is passionate about being a positive role model."
Thursday, June 26, 2014 - "I have always found Sarah to be of a cheerful disposition who is always thinking of how she can get the message across to individuals who need her inspiration. This empowers her into a hardworking individual who always shows commitment in all she does. I would have no hesitations in recommending Sarah for this award. Her heart is in helping people battle any insecurities. Through her own experience, she proved that a negative can be turned into a positive and has illustrated that by turning her own life around. It's calming to know that she is now sharing that path with others who ultimately could experience her enlightenment ensuing a better outcome in their life! I can see/feel that she has a dedicated drive, whilst maintaining thoughtfulness, still being mindful of the butterfly affect her work creates. Her compassion is admirable. I hope she continues to help more people. I wish there was more people out there like Sarah and I would have no hesitation in her being a role model to my own daughter, such as many others I'm sure. Thank-you for taking the time to read this".
Thursday, June 26, 2014 - "I have seen Sarah's commitment and dedication to empowering our students here at Lancaster University. She was an inspiring member of the Frontrunner team delivering the first leadership course to our students with a disability. She transforms lives"
Thursday, June 26, 2014 - "She's a friend and I know she can help more other people."
Tuesday, June 24, 2014 - "The work she is doing is so overdue and it takes somebody who has gone through it to explain it to people who don't understand it."
Tuesday, June 24, 2014 - "I attended the Dyslexia: A successful journey through university & into the workplace event organised by Sarah Chapman, which I found interesting and informative. In the limited time that I have known Sarah I have noticed how enthusiastic she is for her subject area. Her desire to break down barriers and change attitudes is based on her own lived experience and I believe that this makes her a particularly inspiring role model for others. Any award is thoroughly deserved by Sarah for her hard work in the area of education and dyslexia, but particularly this award as, it would reflect her personal commitment in the area of disability.J Bishton. Chair of the Disability Coordinators' Group, University of Derby. "

Tuesday, June 24, 2014 - "I am voting for Sarah on behalf of her dedication and passion in raising awareness of the difficulties that dyslexia causes and fighting for the rights of those who suffer with it."
Monday, June 23, 2014 - "Sarah is both an amazing achiever & an inspiration to others who have specific learning difficulties. These are not called so for no reason - they are specific learning difficulties - which bring with them challenges but also other amazing qualities & gifts. Our education system needs to recognise diversity & talent in the broadest sense & support each individual to become the best they can be. We have some amazing young people in our midst. Sarah is one such young person. "
Monday, June 23, 2014 - "Sarah is very passionate about her work and various roles she has had. People who may be unable to stand up for themselves need someone as a positive role model, Someone who is selfless, caring, passionate and a strong advocate , Sarah possesses these characteristics and more. I am a senior nursing sister and wish more people were like this, we need more people like this, to work as a team and break down any barriers that modern society has blindly created."
Sunday, June 22, 2014 - "Sarah is an inspiration to students, especially those who may have struggled at school but have gone onto achieve later on in life. She has shown that you can achieve anything, if you put your mind to it. Her tireless work in supporting the Dyslexic association shows that she is willing to use her own experiences, to inspire others. She is a true inspiration, not only to students at the University of Derby but also to educational professionals wanting to support students who may be struggling with dyslexia. A true role model to everyone, including those who don't have dyslexic difficulties. "
Sunday, June 22, 2014 - "inspiration to others and shows how far dyslexic's really come and has a passion for dyslexics in their youth years"
Sunday, June 22, 2014 - "inspiration to others and shows how far dyslexic's really come".
Sunday, June 22, 2014 - "An inspiring lady who has had the strength to turn a disadvantage into a learning life, providing an avenue for change off others. Thank you Sarah for your inspiring examples. "
Saturday, June 21, 2014 - "Valuable contribution towards helping to improve the experiences of individuals with dyslexia."
Saturday, June 21, 2014 - "I am voting for Sarah Chapman because I think she is a real life role model that inspires and motivates other to stretch themselves further and reach higher than they had considered. Sarah is well aware of the benefits of having dyslexia and when she works with people it is like she has already broken down the barriers and is able to just look at the positive attributes and qualities that many dyslexic people share.Sarah found me on one of her Facebook pages and realised that we are both trying to achieve the same aims, To raise awareness of the positive aspects of neurodiverse differences including dyslexia. Like Sarah, I am also dyslexic and was not diagnosed at school. Like Sarah, I left school with little to nothing thinking I was stupid and difficult but I also discovered that once I was diagnosed and learned to understand my own differences I could find ways to work around them. Most of the time when I talk to people I'm working with I have to tell them that I have not achieved success 'despite' my differences but 'because' of my differences. I did not have to have that conversation with Sarah.
She is not only inspiring as an individual but her ability to motivate people to take on more challenges themselves is also inspirational. I am now, thanks to Sarah the section head of the science and technology zone at the Festival of Dyslexic Culture which will take place later this year. Reporting back to Sarah on my vision for the event is so easy because she shares the exact same passion as me in helping people to see that there is a lot more to dyslexia than is commonly known. Sarah is well aware that our dyslexia is something we can appreciate and work with to achieve even more in life. Thanks to Sarah I am able to put together an exhibit to showcase all the scientific discoveries, inventions and technology made by our famous dyslexics and show the current generation of school children that they have things in common with these famous dyslexic achievers who all seemed to struggle through school just like they do. Sarah is a role model because she is on the ground making changes that need to be made so that others with differences like ours can be recognised in future for their strengths and not their weaknesses!"
Thursday, June 19, 2014 - "Sarah is an inspiration to many people, when faced with a brick wall she was brave enough to ask for help and the turn things around to encourage so many others, I recently attended a Dyslexia open day event at Derby university – a successful journey through dyslexia into the workplace, Sarah Chapman was a key to the success of this great liberating day on
Tuesday, 28 January 2014, well done Sarah, keep up the great work. "
Thursday, June 19, 2014 - "Really well organised event at Derby university which catered for people with dyslexia but also for businesses trying to get the right technology to help those with dsylexia as well as understand the pastoral journey to help."
Tuesday, June 17, 2014 - "Sarah Chapman volunteered to be the Festival of Dyslexic Culture Event organiser. Her impact has been absolutely incredible. She has set up pivotal meetings, project software, enabled teams to work together, problem solved, set up social media, accessed funding sources, and galvanised the whole project. I am so impressed with her commitment, energy, organisation and enthusiasm. I don't know what we would have done without her. She's simply amazing. She deserves all the praise ans awards she can get! Director of the Festival of Dyslexic Culture"
Tuesday, June 17, 2014 - "Dyslexics often go unidentified and unrecognized. Sarah's story is inspirational. " Tuesday, June 17, 2014 - "Sarah has an inspiring story of her own dyslexia, and of her determination to help others and fight their corner."
Tuesday, June 17, 2014 - "Wow! overcoming any adversity is more than difficult and can sometimes seem impossible. Sarah has done all of this and more. I work with dyslexics every day and I think Sarah in an amazing role model and one in which I will refer to time and time again. Her continued self-improved coupled with her dedication to helping others and whilst being a new mummy is incredibly inspiring and she is a parent to be proud of. Good Luck Sarah. I would be happy to help and support her in any way I can so I encourage her to stay in touch as someone of Sarah's calibre needs to grace all our lives."
Tuesday, June 17, 2014 - "Coming from a STEM background a large proportion of my university lecturers claim to be dyslexic and have stories about struggling with their own education in the past decades. Even now in today's modern inclusive education and employment society there are still issues of prejudice and discrimination towards those who cannot be successful when measured in the same way as their peers. Sarah has been campaigning to raise awareness and organise events within university, locally, regionally and nationally for a cause that she feels extremely strongly about due to herself having suffered the stigma of undiagnosed dyslexia in her formative years. I believe the work that Sarah is doing in highly beneficial to society as a whole and especially might benefit my own son in the future as he makes his way through his own school adventures with struggling to read and write, as well as my career as a secondary school teacher."
Tuesday, June 17, 2014 - "For her amazing strength. Her voice and most of all because she is a strong role model. An inspiration to all people with difficulties such as dyslexia. X"
Tuesday, June 17, 2014 - "I was delighted to be invited to Derby University on the 28th January 2014 by Sarah to attend the Dyslexia: A successful journey through university & into the workplace workshop. The organisation and format of the day was superb, the presentation was very informative and the special guests were a great choice and really brought a reality to the day. I was amazed to find out how many influential figures around the country were affected through dyslexia and how they had overcome their individual problems to really make a difference to their lives and also other peoples, this especially rings true with Sarah's story and everything she has overcome through her schooldays to where she is now.
The day was especially of interest to myself as I have come across quite a few people who suffer with dyslexia with my work at Virgin Trains as a Trainer of new people into the business, so as you can imagine the workshop was very helpful to me and going forward we are in the process of setting up a workshop within our business with help from Dee Caunt who was one of Sarah's guest speakers on the day. As a whole the day was fantastic and really opened my eye's to what more we can be doing to tackle any underlying problems we may have with our people who have dyslexia and also with our future employees who may suffer from dyslexia. So a big thankyou to Sarah firstly for inviting me and secondly for really opening my eyes on how special people with dyslexia are and how much they can contribute not just to the workplace but to all aspects of life and if we had more positive role models like Sarah how much easier life would be. Thanks Sarah. "
Tuesday, June 17, 2014 - "She organised a great dyslexia event at Derby University. Her biography is fantastic and just shows you how the sky is the limit if you really want to go for it. She truly is a great role model for young people in today's society."
Monday, June 16, 2014 - "Excellent event, very informative and useful. Well organised and communicated. Many thanks Sarah".
Monday, June 16, 2014 - "She is a great female role model!I'm a deputy head in a girls school."
Monday, June 16, 2014 - "I am voting for Sarah, as she is a true inspiration to other fellow dyslexic people, I like her have achieved great things and would like to thank her for the support she has given me in gaining the confidence to learn in a different way. I would like to also say how her story can inspire many adults who have been failed by the education system, and our children too. Thank you for sharing your story and promoting dyslexic people in such a positive light."
Monday, June 16, 2014 - "Sarah is hard working and an inspiration through example. She has worked tirelessly for Dyslexics like herself spreading a 'can do' attitude for everyone. Well done Sarah!! "
Monday, June 16, 2014 - "Sarah is very active on twitter (where I know her from) encouraging awareness in all aspects of dyslexia. Her story about her own struggles with overcoming the pitfalls of coping with dyslexia means she has an understanding regarding the condition that possibly other can only guess at. An awareness of her own condition and the ability to convey it in a manner that will help others is a rare gift. Sarah is clearly a very intelligent and astute lady who deserves the best, her ability's to arrange and organise events clearly indicates that her social skills are not hindered by her dyslexia (as it is with mine) a clear, creative thinker and someone who can inspire others. I wish Sarah all the best in the future. "
Monday, June 16, 2014 - "Sarah is an incredibly strong person and a fantastic role model for those with disabilities. A worthy winner of this award. "
Monday, June 16, 2014 - "wow what amazing story "
Monday, June 16, 2014 - "just very positive and well organised in the pursuit of others development "
Monday, June 16, 2014 - "The Dyslexia Event at Derby at the end of January was excellent at improving my understanding of dyslexia in the workplace and pointing me in the right direction of other organisations who were able to suport and some of the technologies available. The presentation & discussion around dyslexia which involved input from individuals who had dyslexia themselves and how they dealt with & approached their issues. There were many contributors at the event and I gained useful contacts with other organsiations and have gone on to organise a similar event for managers at my place of work to give them an understnading of dyslexia, support available, reasonable adjustment & assistive technologies. I could not have done this without the help of Sarah and her colleagues at The Dyslexia Association who made this fabulous event happen! "
Monday, June 16, 2014 - "for the incredible turn around she managed to achieve and all through her own effort/determination "
Monday, June 16, 2014 - "I attended the Dyslexia open day at Derbys University in January 2014, with one of the members of my team who is Dyslexic. As a Manager and a worker in Adult care I came away from the open day with a much more in depth view and understanding of Dyslexia, its effecys on a persons working environment and ability to achieve, and how it affected clients that we work with in Adult care. I found the time we spent at the open day, informative, innovative and interactive. The briefing sessions we attenede were pitched just at the right level, as there were people who had some knowledge like myself, those who had a great deal, and those who had been diagnosed themselves. All in all it was a good use of time, and a really good learning opportunity".
Monday, June 16, 2014 - "Having a son with learning difficulties,I can really relate to Sarahs experiences. My son was crushed cy school and ultimatley I withdrew him as he had become so demoralised and I could not bear to see him suffer any longer. Having seen this I appreciate Sarahs experience and admire her determinations. I was lucky enough to attend the Dyslexia Conference at Derby this year and see the wonderful work that is goiong on to help and support dyslexia sufferes and the many tools that can be accessed to help that is available for all. I strobngly believe that if all children were screened for Dyslexia during their normal school career then a great deal woul be gainded as some of the teaching techniques that have been identified for the support of dyslexia symptoms would benefit many more learners and lead to more positive outcomes for learners and educators".
Monday, June 16, 2014 - "I am really pleased that Sarah has been nominated for this award and being able to vote for here. I am 41 years of age. I was only diagnosed as dyslexic last year. This came about due to the organisation that I work for changed the way they assessed people in recruitment / promotion process. This has resulted in direct descrimination. I began a process of researching dyslexia to understand how it effected me but also researched the rules and regs relating to employers and equality. Finding out about Sarah's event was very very easy through social media. I travelled many miles acros the country to attend. Listening and reading to accounts of individuals has assisted me greatly in understanding my issues and to not being embarrased by it. Listening to Sarah has encouraged and inspired me to ' fight for the rights' of those discriminated by police forces across the country. I have made valuable contacts at the event who have provided me with information that I now use to challenge and inform change. From the research that I have seen to date I am satisfied that the majority of police forces including the college of policing are descriminating against their staff and recruits through inappropriate policies, developed on a grounding of lack of knowledge. Sarah's event has has enabled me to begin this process which will potentially have an impact across England and Wales. Sarah is a true inspiratin, good luck."
Monday, June 16, 2014 - "Sarah Chapman has my vote for her outstanding work she is doing to bring awareness of Dyslexia. Being dyslexic herself, she knows of all the struggles other children and adults are enduring with their dyslexia. Also her character, determination and the courage she has to follow her dreams to reach her goals is very inspiring. "
Monday, June 16, 2014 - "I am the Attendance & Wellbeing Champion  within HMRC. There are presently around 700 staff in the Group and I assist Managers with staffing issues around sickness absence, EA2010 and reasonable adjustments. When I saw the Derby event, I thought it would be useful for me in my role as we have staff who are already diagnosed with dyslexia and some who are in the process of diagnosis, so I though in order to support them I should learn more about it myself. The event was brilliant, it was well organised and Sarah was really helpful and kept me informed of what I needed to do (even when I had to keep changing the names on the tickets)The speakers were fantasic, knew their subject extremely well. I went thinking I knew what dyslexia was and I really had my eyes opened, and actually came away feeling really enlightened and just a little bit ashamed that I was so ignorant of the effects and impacts this condition can have on people. I have been able to share this new found knowledge across the group and explain to Managers the need for patience and understanding and making reasonable adjustments."
Monday, June 16, 2014 -"An inspirational lady, what else can one say. Good luck Sarah"
Monday, June 16, 2014 - "I'm voting for Sarah because I'm inspired by her personal story of redemption in the face of adversity. It's not easy to be labeled a failure in school, especially when you don't know the reason why you are struggling. Dyslexia can be crushing for young people. Students often blame themselves for their trouble with reading. This is even worse when dyslexia is undiagnosed, as it was for Sarah. I follow Sarah on social media and impressed by her willingness to put herself out there. She is definitely someone who will be a positive role model for other young people who need just a little bit of encouragement."
Monday, June 16, 2014 - "She deserves to win." Sunday, June 15, 2014 - "Sarah has come a long way since leaving school with no qualifications to the point where she has nearly completed her first degree.She has become a significant force in promoting awareness of dyslexia writing several articles and organising a successful national conference.She has overcome significant adversity and demonstrated her worthiness of consideration the the Positive role model award."
Sunday, June 15, 2014 - "Sarah is so inspirational and I am able to use her story as an example for my pupils. She has managed to overcome huge challenges and presents herself in such a dynamic, positive and tenacious way that you cannot fail to be inspired. An absolutely amazing young lady and a true role model for young people with Dyslexia."
Sunday, June 15, 2014 - "I think this is a wonderful story of not giving up in the face of adversity " Sunday, June 15, 2014 - "I attended an amazing event in January which this lady organised on dyslexia awareness at The University of Derby. As a large employer it really opened my eyes to dyslexia and the support available. Sarah's story and commitment is amazing and she is a true inspiration. "
Sunday, June 15, 2014 - "Sarah is an inspiration and shows with the right support and self-understanding, in her case of her dyslexia, then people can really succeed. She is an impressive advocate for those with learning needs and has set an outstanding example of how someone who feels alienated form education can turn things around and really make something of themselves. "
Sunday, June 15, 2014 - "I'm voting because dyslexia is under resourced and often misrepresented in society, the problems and challenges that it can cause for people are still not fully supported therefore the work that Sarah is doing is of great importance."
Sunday, June 15, 2014 - "Sarah has been inspirational in turning her life round and showcasing what dyslexics can achieve "
Sunday, June 15, 2014 - "Her management skills. She came into our project when we needed her and sorted it all out. now we're finally moving forward."
Saturday, June 14, 2014 - "Since coming across Sarah and her work with Young a Dyslexics I have been inspired by her journey from her youth to the unbelievable achievements she has made. She has never given up and is now working tirelessly to spread dyskexia awareness through every school in the UK. We as a family can sympathise with Sarah as our 11 yr old daughter Olivia Loder is dyslexic and was bullied at school. Olivia, through her efforts and passion has become and ambassador for the British Dyslexia association. Sarah has a great idea to help dyslexics and we wholeheartedly support her campaign and are helping her spread the word. The UK needs so many more Sarah Chapmans to help others. Tim Loder "
Saturday, June 14, 2014 - "Sarah has drawn upon her own life experiences to recognise how she can help those following along behind her. She has dug deep to find the strength and resource to make a difference and turned that into positive action for people who need help. Sarah's school story is all too common and is being played out by children and teenagers in every school as I write. Someone like Sarah who, like the First News My Way! Campaign, is trying to shine a light on this issue deserves commendation. (I am Nicky Cox MBE - the editor of national newspaper for children, First News. I run a campaign with Henry "The Fonz" Winkler OBE called My Way! to raise awareness of issues faced by children with learning challenges - nearly always suffering from low self-esteem - which goes on to affect every area of their lives. Our prisons are populated by a disproportionately high number of dyslexics and others with learning challenges who have been failed by education. Sarah kicked back and has turned her despair into positive action for others.)"
Wednesday, June 11, 2014 - "Because Sarah puts her heart and soul into helping people with disabilty and above all is creating the difference in people lives. Having Dyslexia myself its is hard to put into words how truly great Sarah!"
Wednesday, June 11, 2014 - "I am voting for sarah chapman,as i have known her since little school and how she was then to how she is now is completely different.From when she was small,she didnt seem the type to want to become anything or achieve anything,she didnt have many friends and when the friends she did have tried to get close,she pushed them away!I didnt know then,she felt so low...Sarah didnt have it easy and in the end moved away!through the years,sarah has changed her attitude towards life and other things and started thinking positive.I am incredibly proud on what she has achieved and how she has kept going,even though she is a mummy to 2 beautiful children,she still persued and was determined to do what she is doing now.I really think sarah deserves this award,as she is definitely a role model and has gone far from what she was all those years ago,sarah should feel very proud of herself as i am of her."
Wednesday, June 11, 2014 - "Sarah is an inspiration to us all with her determination and her ability to 'shoehorn' everything she does into the time available."
Wednesday, June 11, 2014 - "I met Sarah professionally through my role as a community fundraiser. I also have a dyslexic teenage daughter who is facing some of the challenges Sarah has faced. Sarah's drive, positivity and enthusiasm are infectious. She gives hope to all dyslexics that they too can reach their goals and make a positive contribution to society."
Tuesday, June 10, 2014 - "I'm amazed at just how many things Sarah is involved with at any one time trying to make the world a better place!"
Friday, June 6, 2014 - "I am very inspired by reading bio, my best friend is dyslexic and also thought she was worthless and it is people like sarah that helps to change peoples mentalitys to believe they can achieve. This is a well deserved award."
Friday, June 6, 2014 - "Hardworking lady who never ceases to amaze me.. im at uni now first year after meeting sarah randomly in the park where she was with her children.. we got talking and when I told her I had dyslexia she shared her story with me and it made me rethink my life.. I'm now training to be a social worker to help children in care. She was in care too which is even more amazing..she helped me get on the course bu spending hrs with me writing my personal profile and even though a completely different subject she meets me regulary when it comes to organising ny thought s for my essays!! She is my hero and thanks to her my childrsn have a mum that they can be proud of.. thank you sarah and good luck!!!!"
Friday, June 6, 2014 - "Very passionate and strong minded works very hard to the best of her ability .very understanding ."
Friday, June 6, 2014 - "She is a hard working individual that takes causes she supports very seriously with a great amount of passion especially her work with dyslexia!" Friday,
June 6, 2014 - "I am a teacher with special needs and adult education I find Sarah was able to complete the ambitious character education and excellence and also help people to volunteer and help the community with full force without waiting for any tender of one figure she deserves this award is well-deserved."
Wednesday, June 4, 2014 - "I too left school without any qualifications and have been successfully running my own business for the last 20 years . Employing and training many dyslexic staff . Sarah life has taken a different path to mine but it still shows a similar story , with determination and hard work you control your future and limitless opportunities . I hope she keeps shouting this message loud and inspires others . "
Wednesday, June 4, 2014 - "Sarah Chapman is a great example of what all people should be and aspire to. She has a broad range of skills and she shows initiative. But most of all Sarah is a person who sincerely wants to help people, to pick them up when they have been beaten down through ignorance and misunderstanding. A feeling she is all too familiar with."
Wednesday, June 4, 2014 - "I have known Sarah since she was approximately 6 years old as she was one of my daughters friends in junior school. Sadly I was unaware of the difficulties she was experiencing due to her dyslexia, however I've followed her courageous albeit determined effort over these last few years, coping with everything her education involved coupled with being a parent and no matter what obstacle arose, Sarah never gave up. What she's achieved is absolutely incredible, she's blossomed into an amazing young woman who's sole purpose is to help others going through the same difficulties she endured. I for one am extremely proud of her and cannot think of anyone more worthy albeit deserving for this award. "
Tuesday, June 3, 2014 - "because she is an inspiration"
Tuesday, June 3, 2014 - "Because she has juggled being a mother and having a second child whilst focusing also on making the world a better place in understanding and embracing dyslexia. This is inspirational to mothers and those whom have dyslexia as a paved way of stating 'no barriers' ....'you can succeed'...'you can achieve'...this is very positive and life changing for those who need inspiration."
Tuesday, June 3, 2014 - "Sarah has had the same issues with education and low self-esteem as me until I found out I had dyslexia then went to collage and uni that showed them, Sarah has been a great fighter so that other people don't go through the same as we did, she is a great role model "
Tuesday, June 3, 2014 - "Her progress! "
Monday, June 2, 2014 - "Her constant effort and dedication. " Monday, June 2, 2014 - "The reason I am voting for Sarah Chapman for the positive role model award- disability, is because she has done so much. All the work she has put forward to help those with dyslexia and other disabilities, is phenomenal. A couple of my friends have dyslexia and they tell me about some of the struggles they have to face, so to see changes being made in regards to the way the educational system handles these situations is important. Positive role models are those that inspire, and I believe Sarah Chapman is one of those. Despite the situations she herself has been through, she wants to better the future for others and improve aspects of their lives so they are not going through what she did. That in itself is a positive role model to us all. "
Monday, June 2, 2014 - "Sarah is a very inspiring person. I met her when myself on a frontrunner course and I think she's exactly as passionate about helping other people to gain better confidence in themselves as one would imagine after reading her profile."
Monday, June 2, 2014 - "Sarah has an inspiring story. As a person who struggled going to school everyday, it matters to hear that it does get better. Sarah can inspire anyone at any age, from a young person struggling at school or a young parent who had to put their education or career on hold to help their child, or simply someone who just wants to start over. Sarah is a role model to us all because she has taught us that you can make a better life for yourself, you can be successful despite what anyone else has told you. She has created so much awareness already and deserves to receive the Positive Role Model Award because her story makes us hopeful, whether with or without a disability. "
Monday, June 2, 2014 - "I am so impressed with Sarah Chapman! As a teacher for dyslexic children and the creator of the FUNNY MIX Super Hero Phonics Game,designed to help all children learn to read, I've noticed Sarah Chapman is everywhere helping raise dyslexia awareness too! I love the Young Dyslexics Program she is promoting and have shared several of the videos on my Facebook and Twitter Pages. Congratulations Sarah Chapman on all of your personal achievements and Thank you for all you do to raise awareness of what it's like to be dyslexic and how to best help people with dyslexia! You are a true inspiration!"
Monday, June 2, 2014 - "she is doing so much good work for young people with dyslexia" Monday, June 2, 2014 - "sarha has worked so hard to help other dyslexic adults and children and being dyslexic myself and ariving at university as a very mature student I know first hand how all help identyfiying and supporting people with dyslexia is vital."
Monday, June 2, 2014 - "Sarah has done an amazing job of promoting disability and dyslexia support through The Dyslexia Association and University of Derby."
Monday, June 2, 2014 - "Sarah is a brilliant example of how you can turn your experiences into lessons that help positively impact the loves of others. The power of self belief is often underestimated, and to come from where she was to where she is know will inspire and motivate others to believe in themselves."
Monday, June 2, 2014 - "Because the work that she undertakes is simply 'life changing'."
Monday, June 2, 2014 - "She has pushed to be noticed. And supporting a learning difficulty which I have. I think her compassionate approach and how much of a role model she is for others she deserves the positive role model award . "
Monday, June 2, 2014 - "Sarah has done so much in this last year that it's actually quite hard to list it all, and she has helped to massively increase the awareness of dyslexia at the University of Derby through her various events and campaigns which is why I think she deserves this award. "
Monday, June 2, 2014 - "I met Sarah at a four day residential course in Nottingham back in February. I had attended this event, the Frontrunner for the disabled course run by the Common Purpose organisation because I wanted to avail myself to a greater number of opportunities.On the course I met a number of helpful, kind and experienced disability professionals, among them Sarah. Throughout the week long experience she assisted me with access to events and helped to inspire the wide diversity of culturally and ability different people who were attending the course. What is more she only works for the organisation part time and this is one tiny measur of the vast number of different educational and charitable organisations that she works hard, every day to support.
Hearing Sarah's story also touched me very much. I have a relative who has dyslexia and so appreciate some of the difficulties that Sarah has gone through. I think that the way that she has managed to obtain so many qualifications in such a short space of time, whilst bringing up children is truly inspiring and deserves to be recognised. The fact that she has this learning difficulty as well and has been able to find a way to make the most from learning is amazing.
She is a role model to the many young people who have suffered the strains of learning difficulties. Recognition for this would help to highlight and raise awareness of the issue. I know that dyslexia is a cause the Sarah feels very strongly about and have seen her campaigns on social media. It is all very well to discuss the trials you have gone through in your own life without helping others. Furthermore, the way Sarah has reached out to others demonstrates that she is a kind and community orientated person, yet another reason why she deserves to be recognised! "
Monday, June 2, 2014 - "Cant think of anybody more deserving, sarah is a great role model for everyone, not just to people who have dyslexia but everyone she knows. She works very hard to raise awareness of dyslexia."
Monday, June 2, 2014 - "Very inspirational person".
Monday, June 2, 2014 - "Sarah is an inspiration in the support on offer at the university of derby and never hesitates to go out of her way to aid and support them around her."
Monday, June 2, 2014 - "Because she is worth it."
Monday, June 2, 2014 - "She is a real inspiration to so many who suffer in silence. She gives people hope and helps raise aspirations of those who struggle to see what kind of future lies ahead. Well Done Sarah :) "
Monday, June 2, 2014 - "My 10 year old grandaughter is dyslexic and any help she can get to help her through life is greatly appreciated."
Monday, June 2, 2014 - "She is strong and motivated"
Monday, June 2, 2014 - "I met with Sarah during a leadership course in Nottingham and I think I am supporting her because she deserved to celebrate her achievements. I didn't know her before but after reading her Bio I am sure she is a good woman, mother, wife and community activist. She is a positive role model and of course she deserved this Award and more."
Friday, May 30, 2014 - "There are several reasons why I am voting for Sarah, First because of the way she managed to turn her life around after the issue she had because of her been dyslexic. This is an inspiration to many people who have conditions such as dyslexic, many who are still been failed by the education system that is geared towards targets and fails to meet the needs of students who have special education needs.Many of the issues she talks about and highlights in her work echo with others who have the same problems. I returned to education and did my degree in my 40, because of my dyslexia. Yet it is her work at making this issue more well known and helping to remove the misconceptions from that I admire the most. this is because I am also a mother of a young man who is dyslexic, and is now attending university and studying zoology. What she tries to do is show people first by her own example and then by talking about things is prove that a disability does not have to be a bar to education and also that education is something a person can return to. "
Friday, May 30, 2014 - "She works hard, never gives up and has done so much for the dyslexic comunity "
Friday, May 30, 2014 - "I'm voting for Sarah Chapman because I think she is hard working person. Sarah show to other people that with hard work you can reach your dreams. "
Friday, May 30, 2014 - "Because she has the same kind of issues as me and has also done more training since leaving school and still become successful and has proved that just because you have a learning difficulty you can still be successful"
Friday, May 30, 2014 - "Sarah is an amazing person who I find really inspiring. She is currently raising awareness for dyslexia by organising a group of us to do a santa run in order to raise money for the dyslexia charity. I do hope she wins she so deserves to! " Friday, May 30, 2014 - "Sarah is inpirtaion to every person with dyslexic."

Friday, May 30, 2014 - "Feel like she's contributed so much and is so passionate about spreading awareness about dyslexia and helping people with a positive attitude. "
Friday, May 30, 2014 - "Because Sarah is a goos role model and shows what can be achieved in life."
Friday, May 30, 2014 - "Inspirational lady! "
Tuesday, May 27, 2014 - "Inspirational"
Tuesday, May 27, 2014 - "I feel Sarah is a very positive role model and is doing great things to make young people more positive and comfortable about dyslexia."
Thursday, May 22, 2014 - "she is an inspiration"
Thursday, May 22, 2014 - "Sarah has made a tremendous impact at the university of derby this year, having raised awareness across the institution of hidden disabilities."
Thursday, May 22, 2014 - "Sarah is a truly inspirational person to those with Dyslexia, both young and old. Sarah is clearly a passionate and supporter of young people, and this is having a wide and far reaching effect on young people in the UK. During my time as a teacher, I was often bemused by the lack of awareness and support for teachers regarding Dyslexia. Sarah's school initiative with young dyslexics is a clear antidote to this issue and I am a keen supporter of her campaign. In summary, Sarah's inspirational journey and zest makes her much more than just a positive role model." Wednesday,
May 21, 2014 - "I have known Sarah for many years. Her achievements over the past few years have been incredible. She has shown courage and strength and put her and soul into her degree that she has studied at Derby University. I believe that if you are going to inspire others to achieve their full potential, then who better to help and guide you than someone like Sarah who's been through so much and come so far. Keep at the amazing work Sarah you are an inspiration."
Tuesday, May 20, 2014 - "I have known Sarah since primary school. However, very few people knew the real Sarah as a lot of the time, her bravado entered the room before her, and was a constant disguise for the girl underneath that we now know was struggling on a daily basis. When she discovered she was pregnant, I know how important it was to Sarah to change the course of her life, to benefit herself and her child. And once this girl decides on something, there is no chance in hell of stopping her!! That is what I admire the most about this woman!
The fact that she had the most awful time in the education system and yet, instead of dwelling on the fact, or just wishing for a change, she is actually doing the most amazing things to make sure that a change actually does occur!! thus ensuring that no child ever feels the way she did, that the education system has failed them. She is finally using the feisty, determined, mouthy ;) aspects of her personality (that we, her friends love!!) and putting it to good use instead of hiding behind it! She has embraced being dyslexic, and as you can see from her qualifications, will never let it stand in her way again.
Sarah has already helped so many children, who are or may have ended up hating their time in education, just like she did. And I know that her mission to get dyslexia awareness into every school in the uk WILL succeed, therefore reaching thousands more children that desperately need a voice, or the confidence to get their voices heard. Ultimately Sarah is an amazing woman, with a unique drive that will stop at nothing to get her message heard. And all of this is being done whilst looking after her hubby and two beautiful children! She should be extremely proud of herself, as I know I am :)"
Monday, May 19, 2014 - "Anyone who can stand up and say "I'm not stupid, I'm dyslexic" is a very brave person. The school system in this country still takes far too long to recognise learning disabilities such as dyslexia as my children have found out to their cost. Sarah is a cheery and loud voice on their behalf and deserves much recognition."
Monday, May 19, 2014 - "My son has alwaya loved books from the first time he was able to pick one up. So it was really hard to watch him start school and then not be able to read any where near as fast as his mates. So school has been a struggle. His lack of self confidence, belief in himself has always been a problem at home. Since researching and presenting his video he has blossomed we still have a few ups and downs but he is now a kid with a bit more inner confidence which helps him over come some of his problems especially with other people. He holds his head up high and is proud of himself, the fact that other people have watched is video not just school friends and family, from all over the world has just put a spring in his step. For this I am voting for Sarah, without her vision my son would still be unhappy and we would not be aware at how unhappy he really was - so thank you Sarah."
Monday, May 19, 2014 - "Sarah is an inspiration, after meeting her in January 2014 her appetite within her volunteering work is insatiable, she has been insparation to me , myself also dyslexic and autistic saw that despite the hurdles thrown at me i can achieve anything, Sarah is testament to this. with her current new iniative she will succeed and help to change, inspire and help others for years to come, "
Monday, May 19, 2014 - "Sarah has drive and ambition to help others.She has overcome adversity, and uses this to inspire others."
Monday, May 19, 2014 - "Simple - Sarah is an inspirational individual. The world needs more individuals like Sarah. "
Monday, May 19, 2014 - "Knowledge is power. We have all heard that phrase. But to fully appreciate the genius of Sarah's campaign we need to understand the subtle nature of what it aims to achieve. The strapline that the Young Dyslexics website uses is "National Dyslexia Awareness Initiative for Schools". The campaign aims to help pupils (and lets be honest here, teachers) understand what it means to be dyslexic. In reality the campaign is SO much more than this. The power behind this campaign comes from young dyslexics imparting their personal knowledge onto others, enabling others to understand the daily challenges faced by dyslexics, to help people understand the differences and accept them. But there is a secondary, maybe even greater strand to this campaign, which is individual empowerment.
Through the use of individual presentations the young dyslexics are showing the world they are proud of their learning differences (as Henry Winkler calls them), enabling them to feel powerful and able to achieve whatever they set their minds to achieve. Most people who know someone who is dyslexic will be aware of the struggles they face – the difficulties in reading, spelling and handwriting among other challenges. What is less obvious is the emotional turmoil dyslexics face. Many dyslexics' abilities in areas such as reading and spelling do not match their high intelligence. The frustration felt by an individual can mount up and do untold damage to their self-esteem. The pain they feel in not meeting their own, and others expectations can make them feel inadequate and anxious and can result in many children avoiding participating in lessons.
This campaign gives young dyslexics a voice, gives them a channel where they can show the world what they can do. It allows them to tell people what they can't do and shout from the rooftops about what they can do. The beauty of this campaign is the positivity that surrounds it, not only from the young dyslexics presentations, but also from reading Sarah's own achievements against adversity. And why did one woman think she could achieve this seemingly impossible task? Because Sarah has been there, she has witnessed first hand what damage can be done to a young person who people do not understand, who people did not take the time to understand. Through her amazing strength of character, determination and passion, Sarah has started a campaign that has so far been viewed on-line in many countries around the world. She has become an ambassador for those young people who previously did not have a voice. She has pushed this agenda into schools around the country, perhaps around the world. She has shown young dyslexics what can be done with sheer passion and determination, hard work and resilience. In her own words Sarah says, "I only hope that I can inspire others to give education another chance and allow it to turn their lives around for the better". Lets not allow one more dyslexic child to leave school feeling that their differences are not accepted or understood by society. "
Monday, May 19, 2014 - "Sarah is an inspirational woman. I see her regularly posting and contributing to dyslexia related groups on Facebook. Her new website is fantastic too! She's just a fabulous and inspiring person!"
Thursday, May 15, 2014 - "Sarah has helped give my nephew the must needed positive attitude. Through her work she has helped him really come to terms with his condition to the point that he had the courage to stand up to in front of his school and explain what Dyslexia is. to me this is such a milestone as I am myself dyslexic but was not diagnosed until i was 19 and was constantly considered stupid. Sarah has given my nephew the chance to be proud of who he is and not what others think he is or should be. She kind caring and very knowledgeable in her field. If someone like Sarah had been around when I was younger, maybe my life would have been so different and I may actually have reached my potential. She has given my nephew him that chance."
Wednesday, May 14, 2014 - "She does so much to help young dyslexic people".
Wednesday, May 14, 2014 - "Sarah is a very inspirational person, she takes every project she takes on very seriously and her enthiasm comes from the heart.She has encouraged myself and girlfriend into traveling many miles from the midlands to London to do a sponsored 5km run for support/raising awareness and to raise money for dyslexia and is fund raising on her own time so that a prize can be offered for the person who raises the most money as an incentive. I do personally and strongly believe that Sarah deserves this award after the hard work and effort she has put into funraising and raising awareness and support for dyslexia sufferers!Well done sarah"
Wednesday, May 14, 2014 - "When I read Sarah's story I was in tears! My daughter is 12 and has dyslexia, first year at secondary school and I also believe she is dyspraxic (not tested - yet.) I have constant concerns with her schooling and its hard to remain positive and encouraging all the time (but I do because I must)I reinforce her school work, maths is a real challenge for her, as retention of knowledge is a huge problem, she becomes fatigued easily, complains of headaches and has difficulty putting her thoughts down on paper. She receives no real major help at school. But I am on the case. I have a son who is 5yrs older and a high achiever at school they are so opposite academically it's unbelievable and you then begin to see the faults in a school which I first thought was an excellent school - which it is if you are bright and clever!
Sarah's story was so inspirational and gives me hope that my daughters future can turn out well too. If you believe in yourself you can do what you aspire to do. For some it maybe a struggle or a battle, but one that can be won as Sarah has clearly proved. With the right support and encouragement we can all achieve and the students that have Sarah as their teacher, support, mentor, guide, will surely be so lucky to have her involved in their lives. As no one knows better than Sarah how damaging the wrong words or expressions can make a child or adult feel, by constantly knocking their confidence, self esteem and ability to believe in themselves. Draining them of their happiness and self worth, causing great anxiety and even depression. Thank you for sharing your amazing story, I read it too my daughter and she said she's going to be like you and wants to help children with learning difficulties as many of my teachers 'just don't get it!' Sarah truly deserves this award, good luck to her :) "
Wednesday, May 14, 2014 - "Sarah is a highly motivated young lady and totally devoted to her work with the disabled."
Wednesday, May 14, 2014 - "I am in awe of the work Sarah has conducted in setting up Young Dyslexics. As a forty year old dyslexic I empathise with Sarah in how she has battled to overcome issues of confidence to promote and increase awareness of dyslexia, and to empower and champion the next generation of children to embrace and celebrate their uniqueness. Her honesty life story and passion for her work in the dyslexic arena is truly inspirational."
Wednesday, May 14, 2014 - "Sarah Chapman is an inspiration.Rather than using her experience as an excuse not to achieve, she is using it to propel herself and others into a world of equality!It is lovely to see her working from her heart to educate others about dyslexia - and to encourage them to change now only how they think about it, but to change how they act and getting education providers to make learning more inclusive.I can see her initiative being so helpful to so many families and individuals and I am so happy to be able to support her in voting for her here!"
Tuesday, May 13, 2014 - "The word inspirational is banded about very easy and very cheaply in respect of accomplishments that are very little out of the ordinary. However in Sarah's case the word does not give justice to the difficulties that she has faced and then overcome. From being excluded at school because of a condition society was very unaware of to a well educated mother, wife and university student Sarah has proved that if a person puts their mind to a particular challenge they can accomplish what they set out to do regardless of the odds. I have read Sarah's bio several times and I always find something that makes me even more proud of what she has achieved. Her work now to raise awareness is further testament to her achievements and she really is the true meaning of inspirational."
Monday, May 12, 2014 - "Sarah's inspiring story, the openness with which she shares it, and the passion with which she seeks to convey to non-dyslexics the experience of being dyslexic, all make her a strong candidate for this award."
Sunday, May 11, 2014 - "Her being dyslexic pushed her to go deeper and deeper in the subject and that gave a more insightful look to the topic. We could imagine the situation(s) of all dyslexics through her personal experience. Very interesting Indeed."
Sunday, May 11, 2014 - "what an amazing inspirational lady the amount of hard work and determination is helping a massive amount of people who need support and understanding "
Sunday, May 11, 2014 - "An inspirational women :) xxxx "
Sunday, May 11, 2014 - "Sarah is an enthuatic and passive person towards aiding and supporting individuals especially children with dyslexia. From a lady with such a background, Sarah has showed to the community and the world as whole that becoming anyone comes from dedication and motivation not from what people tell you, you can amount too. Because of these reasons I believe and hope Sarah receives this award, because as an hardworking woman, this award will be something that not only motivates her to do more towards helping those who are currently experiencing dyslexia but a well deserved reward for all her determination! "
Sunday, May 11, 2014 - "Because i value the work she has done". Saturday, May 10, 2014 - "This lady has suffered so much due to Dyslexia. She has changed her life around and achieved so much! She is an inspiration to me and to lots of others around her so She deserves this award."
Wednesday, May 7, 2014 - "Inspirational, enthusiastic, resourceful and a pleasure to work with. The Dyslexia Awareness event held at the University of Derby was a huge success."
Wednesday, May 7, 2014 - "I am voting for Sarah because she is the student that I want all of my university students to become: outgoing, curious, passionate, persistent, humble, inquisitive, appreciative and focused. I wish her well on her continued quest to make the world knowledgeable, and, ultimately, the way it should be!"
Tuesday, May 6, 2014 - "Dedication."
Tuesday, May 6, 2014 - "I am voting for Sarah as she is the most commited, dedicated and hard working person I know who has achieved so much in terms for children with SEN ! She has raised awareness if dyslexia amongst young children and as I will be starting my teacher training in September, I have learnt a lot of vital information which I can apply within my lectures that I will deliver ! Sarah, has raised awareness within the university of Derby and other places and so far has been extremely successful ! She has so much planned and her new national campaign is looking very appealing which will bring change into children's lives ! I feel that Sarah will be bringing change into children's lives! Teachers will benefit so much from her campaign and information and teachers will be able to provide the best for children with dyslexia or SEN ! "
Tuesday, May 6, 2014 - "I have known Sarah for a long time and have watched her journey with pride and awe as she has turned into the inspirational young woman she is today. As a dyslexic myself I am following her campaign and it has made me more aware of the opportunities I have and support that is out there, available to me. I now feel more confident to ask for help when I'm finding situations difficult. I feel Sarah's campaign has helped me get over the stigma I felt from my dyslexia."
Tuesday, May 6, 2014 - "After with speaking with Sarah, you feel so much more confident, and she has proved that with application and determination you can achieve.The fact that Sarah has come back fighting to achieve is so inspiring.Sarah has worked hard to get where she is now and despite of these challenges she has overcome is now finding the time helping others to achieve their goals. Sarah is woking hard to raise the awareness of dyslexia particularly with youngsters getting them to express themselves through the use of video making others understand how dyslexia how and is affecting them."
Tuesday, May 6, 2014 - "Sarah is an excellent example of a student who has overcome huge difficulties during her lifetime and her time at university. By using her positive attitude and problem solving skills she has turned an obstacle into an opportunity to change things for the better not only for herself but for those people who have come into contact with her since she has embarked on her mission to raise awareness of dyslexia. Her organisational skills are exceptional and she deserves this award. "
Tuesday, May 6, 2014 - "Sarah is an inspiration to all young people. Her own story is one of struggle, challenge, inspiration and finally triumph. Through her determined and positive outlook on life and her desire to succeed, she has overcome adversity to become an extremely successful person and an inspiration to all of those around her. Hence, Sarah is without doubt a positive role model. Sarah's work for the University of Derby and the dyslexia association, as well as her work alongside myself in the University study skills department has helped to greatly raise awareness of of learning disabilities including dyslexia.
Her positive promotion of such issues has helped to break down barriers faced by students with learning disabilities and cast much needed light on an age old problem. I am voting for Sarah because she understands the plight of many learning disabled students. However, rather than just understanding them, Sarah has done more than anyone I know to try and improve the learning environment for learning disabled students. Sarah has raised awareness of important learning issues within higher education and beyond with both staff members and students. From a pedagogic perspective, such awareness is imperative for the future of teaching and learning. Therefore, I wish to vote for Sarah because she is an inspiring individual that has achieved much personal success against a backdrop of adversity, but also does much to actively inspire others that need support. "
Tuesday, May 6, 2014 - "We met Sarah when attending the course at Derby University about dyslexia. We had a very friendly welcome and went onto attend the workshops Assistive Technology and Early Intervention. I feel we were able to take a lot away from the day. It was extremely well organised and everyone was very helpful. A lot of hard work clearly went into the event. We found the Inspirational Exhibition so interesting. It displayed the learning journeys of some dyslexic students and other successful professionals. We were able to chat freely to people on all the stands. We took away so may ideas. We work with children with all different needs and abilities, and also do 1:1 support. Its important to have new ways to feel we can help. Hearing about Sarah's journey and everything she has achieved is amazing and definitely most inspirational. "
Friday, May 2, 2014 - "I have only known Sarah for a couple of weeks but can already see the huge array of skills she is going to bring to the RAG Committee, and as RAG Chair next year I am very happy to have her on board! Sarah gets things done efficiently and has clearly shown that dyslexia does not hold her back."
Friday, May 2, 2014 - "I remember Sarah from school and never thought she would get to where she has done in life. It makes me feel proud to know that she has achieved so much through her hard work and determination. She is a lovely person and very motivated. I am voting for Sarah as she is a wonderful role model for all people who suffer from disabilities to encourage them to try to achieve their best. "
Friday, May 2, 2014 - "Sarah has made a huge difference, inspiring others with the confidence she has gained and the creative organisational skills that are world class.I am so impressed with all her energy and achievements. Quite simply, she makes things happen and has changed the lives of so many others for the better. I am privileged to vote for her."
Thursday, May 1, 2014 - "Sarah has had to overcome many battles to achieve where she is today and is an inspration to anyone struggling in life and is so determined. "
Thursday, May 1, 2014 - "When Sarah told me she was nominated for Positive Role Model Award - Disability, I was made up for her as she undoubtedly deserves it. Sarah is not just a great friend but also a massive role model and inspirational, and she is also such an inspiring young lady. She has a story- a past, a present, and a future, and it is amazing to hear and see how she has grown and changed over time, into becoming who she really wants to be. Her story serves as a motivation for other young ladies out there like me, encouraging us to go out there and be the best we can be. She has shared many of her stories with me but the one that stood out the most was on how she was also once a student on the Leadership course, and how it has changed her life. Everyone has a story but the most important thing is not how difficult the problem is, but how you decide to look at it and conquer it. This is what makes Sarah's story special.
Thursday, May 1, 2014- Sarah is extremely helpful and dedicated, and she is so caring. I have only known Sarah for about six months and in that time we have become close friends and been able to share each other's stories. When Sarah invited me to her dyslexia association I thought it was for businesses to lean about dyslexia but when I went to the seminar I learnt so much and even though I haven't been officially diagnosed with dyslexia I believe I have thanks to Sarah helping me understand about it. Sarah has also encouraged me to try again with re doing my maths and English GCSEs so that I can start college in September to hopefully do social care so in the ext dew years go to university to get a degree so I can be a social worker.
Not long ago and still to some extent I had little self worth, low confidence and never followed my dreams. Sarah has more than just inspired me she had taught me for every thousand people that say you cant do it she is the one saying and doing it all. As a Young mother of 2 small children and a newlywed she not only makes time for her home life, university, volunteering, giving to people, socializing and making life time friendships. Thank you Sarah for all that you are. "
Wednesday, April 30, 2014 - "Sarah is an inspiration to young people who struggle with their studies and/or in the workplace due to difficulties with dyslexia. She is open and honest about her struggles and speaks in a way which reaches out to people who do not see a future for themselves. She is driven to use her skills and experiences to help others overcome low self-esteem, confidence and lack of motivation. I wish her every success. Former Education Director; British Dyslexia Association. Currently Educational Psychologist, international speaker and author. "
Wednesday, April 30, 2014 - "I met sarah recently during an event hosted at Derby College. Throughout the meeting Sarah shone as a superb example of a person embracing their own skills and attributes and using them to achieve. After being thoroughly impressed with Sarah's introduction to herself and the team she went on to support her colleagues during the more formal parts of the event. She skilfully supported them to identify their own disability and then drew out what impact that had during their education. I was so impressed with Sarah's calm, patient and mature approach that I have asked her to come and share her experiences with our Level 5 learners who are studying the Specialist Diploma in Teaching Disabled Learners. Good luck Sarah - you really deserve this accolade!! "
Monday, April 28, 2014 - "I have only recently gotten to know Sarah but I already feel privaleged. In my mind in looking for a positive role model you can look no further than her. I started talking to her by helping her with a fundraising event for young dyslexics she is orgaising this December. She cares that is the best quality she has. She cares more than anyone I have ever known in my entire life. Reading her story it is a huge inspiration. She has gone through so much and has become an intelligent, dedicated, warm and lovey person. She is my role model and I hope she can be role model to so many other people young or old."
Monday, April 28, 2014 - "Sarah is a fantastic role model for children with dyslexia, she has shown great determination in he education. she did a fantastic job of organising the dyslexia event and raising awareness within the university and a number of workplaces. "
Monday, April 28, 2014 - " When I first came to university I struggled with the high level of academic writing, by the end of my first year on a teacher-training course I was told I had failed. With no reason why or any support, I made the choice to change to Education Studies. Within the first semester my dyslexia was picked up on, to me it was a huge shock as I had made it though school and college with no problems. After all my tests were completed and I was diagnosed, I had the question of what now? How can I get my work good enough to pass? With the support of my housemate in second year and a study skills advisor I powered though my assignments, always keeping in my mind my dyslexia when writing.
My housemate then told me about Sarah, who had come along to support another dyslexia student in second year education studies. I was told that Sarah was very well informed on dyslexia and was writing her dissertation on it, I then got in contact with her to find out what she knew about dyslexia and if it could help me. I was shocked by how enthusiastic she was and the amount she knew considering she was still a student herself. Sarah made me feel more confident in my ability and had already given me loads of support before even meeting her; she showed me how to structure my work and gave a few tips that made me more confident in getting a better grade. After meeting Sarah for only a couple of hours, I felt that my knowledge and understanding of how to do my work had grown massively. Tiny little tips about paraphrasing, typing on a computer and presentation made me feel that the improvement on my assignments I made with the help of Sarah would be the beginning of getting the best I can at university. I'm so grateful for the help Sarah has given me and I feel I can come to her with any problems I have, I'm now looking forward to starting my second year apposed the nervousness I felt of even passing first year. I no longer need to stress about my ability to do something as Sarah has given me so much support and advise that I will carry with me throughout university. "
Saturday, April 26, 2014 - "An outstanding and inspirational journey. Sarah is active across so many communities, sharing her experiences, energy and ambition. This is very infectious."
Friday, April 25, 2014 - "I initially met Sarah 4 years ago when she came for interview for a Access course. She came with her baby daughter in a pushchair. Sarah was anxious about being apart from her little girl; we visited the college nursery together and made sure Sarah was happy with the facilities before leaving that day. Sarah started the Access course that following September, and during the next year I watched her confidence grow. Sarah faced a range of barriers along the way but had the tenacity and tolerance to push through these and achieve her ambition of going to University. Sarah will be an inspiration to any children she works with." Thursday, April 17, 2014 - "I would like to nominate Sarah Chapman for the award for her kindness, hard work and all of her achievements. After a roller-coaster experience in my first year of University, I met Sarah Chapman as I was about to begin my second year. Sarah seemed very approachable and I was suffering from depression and anxiety at the time and Sarah befriended me at a time that I was in need, especially for guidance and support whilst studying at University.
Before I met Sarah I was unsure of all the facilities and help that the University had to offer and as Sarah got to know me she was able to assist me with the barriers to learning that I was facing and Sarah directed me to the support that I needed at University. Not only did she change my experience for the better at University by 'showing me the ropes' but she also supported me in various ways. This included assisting me in the library in order for me to improve my research and study skills, proof-reading my essay (even though Sarah herself experiences Dyslexia!) and assisting me with referencing which was one of my weaknesses in academic writing.One thing that really surprised me was that although Sarah faces dyslexia, her determination and motivation was incredible. Sarah taught me that no matter what barriers we face in life or hurdle's we come across, never be defeated and keep going. At one point at University, I was having a tough time at home and as a result my University work was having a negative impact as I lacked motivation and felt that I couldn't continue University. I spoke to Sarah about this and she reassured me of ways that I could tackle my problems and she helped me with time management showing me that it was possible to turn the situation around for the better and continue with my studies.
I really appreciate the time and effort that Sarah had given just to support me even though she has her own life and two lovely children and a husband in her life as well as all of her own work load whilst studying herself at University and working very hard alongside. I believe that Sarah has a big heart and would help anyone in any way that she can. I believe that her achievements and the support that she has given to me and others should be awarded and celebrated. Sarah really does 'deserve a medal' for all of the positivity she has put into University. She has helped others in many ways whether it is assisting me in the library, reassuring me for hours that I will get through my work, organising a fantastic event to raise awareness of Dyslexia, giving people directions or just a friendly chat to someone who is having a bad day.
Sarah has everyone's best interests at heart and I believe she will make a difference to people's lives in the future and will contribute to helping people to have the best education that they can no matter what. Sarah herself is living proof that no matter what, you can succeed in life if you believe in yourself and follow your goals no matter what gets in the way and who tries to tell you different. Sarah has even organised and about to launch a campaign called young dyslexics which is about to go out to schools throughout the UK which shows how incredible Sarah is at organising and using her skills further to help others. I would appreciate if you could take Sarah into consideration for this award so that she can feel the benefits of her own achievements and see for herself that she has made a difference already in helping others to achieve as well as herself. I think that Sarah is a fantastic role model for a University student who promotes diversity, self-belief and success with everything and everyone she faces. She is a fantastic mother, student, friend and I am sure that others who have met Sarah would also agree that she should receive this reward for all her hard work and everything she has achieved whilst at University."
Monday, April 14, 2014 - " Sarah would be the first to admit that, as a child and teenager. she did not make the most of her formal educational years. She came to The CORE Centre in Calverton village , a registered charity which runs vocatioanal and leisure courses and provides other community services, in 2009 as a pregant 25 year old, full of impulsive energy and enthusiasm to learn new skills. She had led an exciting and exotic life of travelling so had lots of experience of looking after herself around the world but little understanding of the more mundane aspects of an office working environment and no useful written qualifications. Her forthcoming responsibilites as a mum, I think, brought a reality to her life that she needed to gain some transferable skills in order to support her child in a stable environment. As she said " a bump was not going to be a good travelling accessory".
It is Sarah's nature to embrace all new experiences with gusto. Initially, she relished her IT classes gaining all the CLAIT qualifications available; she then took advantage of the wide range of courses CORE offers.  On top of all this she became a full time volunteer helping with all our reception duties and events. She regularly came up with innovative ideas to improve and market our services. Never missing a day, and demonstrating her determination and dedicaton, she finally left us as she went into labour working at CORE! During her time with CORE she not only gained new vocational skills but the confidence and self-belief that she could achieve academically. After a year of getting used to being a full-time mum, Sarah enrolled on an Access to Higher Education teaching Diploma course at a local college whilst working in a local primary school offering her services as a p/t Teaching Assistant and Literacy volunteer . She successfully completed her Level 3 qualification in the summer achieving distinctions for most of her assignments. Sarah is currently studying for a BA Honours Degree in Education with Special Educational Needs at Derby University and has ambitions for higher academic level work in the future. She is determined after her Masters Degree she will complete a Doctorate in education whilst researching the impact of dyslexia on confidence and self-esteem which is brilliant for someone who thought she was too stupid to learn. Sarah has also found stability and fulfilment in her personal life, meeting her fiance in her college class and marrying him in Cyprus in the summer of 2012. She has a beautiful and contented daughter a wonderful son; her life is happy and secure.
Sarah was labelled as an educational failure at school. The system had also failed Sarah as her dyslexia was not diagnosed until she somehow reached university. Unable to channel her energy, intelligence and aptitude for learning into what society considers normal and acceptable behaviour she became wild and undisiplined. What is remarkable is that she turned her life around in a short space of time. She has matured into a young woman who is making a positive contribution to the lives of other learners and society in general, Given her own early unfulfilled experiences with formal learning and coping with dyslexia herself Sarah is in an excellent position to relate to and encourage others with similar stories. She has combined her unstructured but valuable world wide life experiences with her new found love of formal educational processes to positve use in order to achieve her dreams and ambitions in the future. I know she will be an inspirational and positive role model for other people throughout her life. She has the potential to be a great leader; for example in her first term at university she put herself forward for student representative for her year in Educational Studies. . This year she won the Equality and Diversity Award and also Volunteer of the Year which demonstrates her relentless determination to improve the lives of those around her. What a success story! I look forward to hearing about her latest venture in the news which is a national dyslexia awareness campaign which is going out to every school in the country inviting 'Young Dyslexics' to join in to share how it feels to be dyslexic to rid a few false truths and show how people with dyslexia have shaped society. It sounds like an amazing idea and if she approaches it how she does everything else it will be a huge success!
Monday, April 14, 2014 - "Sarah was a guest on my show on BBC Radio Derby as part of a special focus on dyslexia. On paper her story really stood out as truly inspiring and we wanted her to share that story with our listeners. Sarah was understandably anxious about speaking her story out loud to such a massive audience so was very nervous when she arrived in the studio. The whole experience of telling her story on the radio was extremely emotional for her and for the listeners from whom we got a terrific response. Mostly the messages and phone calls were to say how proud Sarah should feel of herself for having the courage to go on live radio and share such personal experiences and also the fact that her blunt honesty was a real inspiration for others who have had similar experiences and felt Sarah was speaking for them too!
I think that is what stands out most about Sarah, against all the adversity and put downs she has faced she is a fighter and won't be dissuaded from following her dreams and her beliefs! And thank goodness there are truly inspirational people like Sarah in this world who stand up for themselves and for thousands of others in showing that anything is possible with or without disability! Sarah, in my eyes, is already the winner of this award I couldn't think of three better words to describe her......she really is a POSITIVE ROLE MODEL who is surprisingly still not fully aware of why the people who have met her and know her are so proud of her (and I include myself with that) and ultimately how very proud she should be of herself. She's already a winner!!"
Monday, April 14, 2014 - "I met Sarah in my second year of university and have worked with her throughout our degree course. Sarah works very hard by participating in lectures and for filling the requirements needed for the next lecture. Even though Sarah has dyslexia she goes above and beyond to help her peers with any work where she can. I have worked alongside Sarah for several presentations and work in lectures and she does not let dyslexia stop her from learning or achieving. Sarah has helped me numerous occasions with my coursework especially when it comes to referencing. she is always willing to read through my work before I submit it and help to make any improvements that she recognises. Sarah makes sure that she has all the resources she requires in order to learn, such as coloured paper, note takers and technology such as the Ipad so she can view the lecture slides to suit her needs. Not only does Sarah have a positive attitude to study with dyslexia she also works part time and has two young children, meaning it is all go for Sarah on a regular basis, therefore I am voting for Sarah Chapman for the Positive role model award, if she can do a degree with everything she has going on then anyone can. "
Wednesday, April 9, 2014 - "Sarah is such a very lovely person and I'm proud to have her as a friend. This lady has found she has dyslexia and just keeps on going without letting anything get in her way, not only has she helped hundreds of people but has been a true friend to myself, she was there for me in a big way when times were bad she is such an inspiration to all. This amazing lady has had to fight her way in life and if things got her down she would just get back up and carry on helping others forgetting about herself and what a special person she really is. Sarah has come so far in such little time, If we look at what she has done for so many in just a short space of time, I can't imagine what change she will make this time next year. words can't even describe this amazing lady, brilliant mummy, wife and friend. Anyone would be mad not to vote for Sarah Chapman and her beautiful heart! Sarah deserves a gold medal, and nothing less. She shouldn't let anyone tell her any different. Love you Sarah xx "
Monday, April 7, 2014 - "An inspirational individual"
Monday, April 7, 2014 - "She is one of the most altruistically motivated people I have met for sometime. She is dedicated to making learning and life experiences better for children in primary and secondary education. she wants to rid the common misconceptions and myths around dyslexia and other SpLDs. She is committed to a campaign she is about to launch for Young Dyslexics called Young Dyslexics. watch this space as they say."
Monday, April 7, 2014 - "I have seen her work and worked a long side her and she is an inspiration to everyone who she crosses paths with."
Sunday, April 6, 2014 - "Sarah is a truely inspirational person so hard working and awe inspiring very helpful and supportive to everyone she deals with has overcome soo many obstacles to get to where she is today "
Sunday, April 6, 2014 - "I would like to vote for Sarah Chapman as a positive role model for the positive influence she has had on my 10 year old dyslexic son. The last few years have been for hard for J and us as a family, trying to understand why he seemed to be struggling with simple tasks such as reading and writing when it was obvious he is a bright boy. My wife has spent the last three years going backwards and forwards to the school insisting that there was something not quite right. J was becoming more and more demotivated with school. We couldn't get him to read a book or write a sentence without tears and tantrums. In December 2013, he was diagnosed as dyslexic. After a bad day in school in Jan this year he decided to write a presentation to explain to his class mates why he learns in a different way to them.
Sarah heard that J had had a bad day in school and contacted us to see if he was ok and to offer us support. We showed her the presentation he had written for school. She was very impressed and e-mailed him to congratulate him and asked if she could use his presentation for her web site. That conversation has been a turning point for J. Having some one who understand what he is goes through on a daily basis trying to fit into school, having someone who understand how much harder he has to work to keep up with his friends. I think most importantly having someone taking an interest in something he had written and wanting to show it to other people has been a tremendous boost for his confidence. Sarah arranged for a letter from Man City his favourite football team and a certificated from the dyslexia organization to be sent to his school as a reward. He has since told us receiving that certificate on the stage in front of all the kids that normally laugh at his reading and writing was the best day of his life.
J has since stood up in front of the whole school to READ OUT his presentation. He now feels as though he is the equivalent to his friends and not stupid. There is no stopping him now! He is now planning (with the help of Sarah) a fund raising event for his school to raise money for dyslexia friendly books. With Sarah's influence and support he is realizing his potential. "
Sunday, April 6, 2014 - "Sarah is an inspiration to a lot of people for what she has achieved in her life after such an awful time at school because of her undiagnosed dyslexia. She should be incredibly proud and I am proud to say I know her. She is an incredibly hard working mother of two who dedicates a lot of her time volunteering to help raise awareness of dyslexia. She very much deserves this award."
Sunday, April 6, 2014 - "I have not known Sarah for very long but getting to know her and work with her has been easy. Sarah is focussed on ensuring that all she does and all she works alongside, work hard to improve outcomes for children. Sarah is always actively looking for ways to encourage and support others, both children and adults. She is patient and hard working. She has a "never say never" attitude that is inspirational. The children we are currently working with will definately benefit from the experiences Sarah has got from her own diverse educational experiences. Her teaching and mentoring style is supportive, challenging and child centred. Sarah always looks to teach in a way a child can learn and encourages children to try, make mistakes and then try again as this is the only way we learn."
Sunday, April 6, 2014 - "Because Sarah is trying her utmost to make the University of Derby better for all students, regardless of ability. Myself (have recently been elected Disabled Students' Officer at the university) and Sarah are working towards and with the university to a achieve a quality mark for dyslexia. She as also arranged many different events to help rise awareness of the different issues that may face a student at university. Furthermore, she also sees beyond this, and takes the view that if issues are revolved; there are resolved for everyone, and not just those with the condition. I really look forward to working this her and helping to continue and build upon her record of standing up for people with special educational needs. "
Wednesday, April 2, 2014 - "I am voting for Sarah because she is so motivated to advance the cause of better, positive education for those who experience barriers to learning through dyslexia, disabilities and other reasons that mean they require support. Sarah also has the capability to motive others to get involved and to get students to focus on learning. Sarah is approachable and enthusiastic about what she does and is capable of being an effective voice for people with Special Educational needs. Sarah can show others through her own example and those of others she has involved what dyslexic learners can accomplish. This also means she can empathise with others with learning and self confidence and esteem issues."
Monday, March 31, 2014 - "From what I remember of Sarah at school ,was that she was always in trouble- she would spend lessons outside of the class,arguing with the teacher or in isolation. Without any disrespect to her I don't think anyone would have predicted that she would go on to go to university and to 'make something of herself' The sheer determination and dedication that she has shown to improve not only her life, but that of her family's, through education can only be admired. This journey that Sarah has been on should serve as inspiration for anybody who struggles with dyslexia, it proves what can be achieved with a will to succeed. I am proud to say that I know Sarah and it is so nice to see that she has achieved above and beyond despite,at times, some difficult circumstances. She absolutely deserves recognition for this success. "
Monday, March 31, 2014 - "I would like to nominate sarah as she is a very positive role model. I met sarah over facebook when I was pregnant and realised she only lived across the road. She helped me alot through a bad time in my life when I split up with my partner and was left to bring up my aon alone. Sarah would message me and see if I needed anything and would bring things round and gave me alot of good advice when I was feeling down and she lifted my spirits. I then mentioned to sarah that I would have liked to have gone to university to do midwifery. Sarah encouraged to fulfill this wish and helped me get onto my course at college to get my science grade so I can then progress onto my university course. She has been an inspiration and I dont think I would be where I am today without her encouragment and support."
Sunday, March 30, 2014 - "Sarah is an inspiration! She has come so far in such a short time and works harder than anyone I know. Despite the challenges she has faced in life and the difficulties faced with dyslexia she has achieved something special through determination and preserver perseverance. Dyslexia should not be an excuse for failure as it sometimes is, Sarah has shown it is simply another barrier in life to overcome and she is a shining light to all those with challenges in their life. She sends the message "nothing is impossible"!"
Friday, March 28, 2014 - "In terms of raising awareness of dyslexia, Sarah has been an inspiration, her fight and will is evident in everything she is doing. She is a great role model. "
Thursday, March 27, 2014 - "Sarah has been a great support to my wife during difficulties with our youngest childs education has been a true inspiration and has over come some great obstacles to achieve everything she has done "
Thursday, March 27, 2014 - "I think Sarah should win this award as she is a true inspiration to us all and has overcome so many obstacles to get to where she is now , she also advised me and led me in the right direction with studying and gaining a career in SEN work and studies "
Thursday, March 27, 2014 - "I nominate Sarah for this award as she is a great inspiration and a person who is willing to do anything to help people"
Thursday, March 27, 2014 - "I am voting for Sarah to become a positive role model as she has helped me a lot throughout my degree. Any time I needed help with an assignment she would be very open to help as much as she could. Even though she has dyslexia she is such a positive person who is always determined to do her best. When I was in need of support she let me join her group in modules as she could see I was struggling with some of the work. I would see her spending endless amounts of hours in the library as she is a perfectionist and always aims and achieves the best of grades. Good luck sarah "
Thursday, March 27, 2014 - "Sarah is an amazing person, always happy to help everyone. I personally didn't know much about Dyslexia until while working in the Employability and Enterprise Hub on at University of Derby in the Atrium, I could see lots of people gathering in the middle to only just about manage to see Sir Paul Smith. After asking around, I have been informed that our very own student Sarah Chapman, had organized the event, managing to bring Paul all the way from his workplace to talk about his experience as a person with Dyslexia and how he has managed to overcome it in his day to day job.
The outcome of the event was amazing and Paul made the greatest of impressions, making everyone aware what is Dyslexia and that it's not a disease to make you feel isolated and there is always support out there as Sarah has proven by organising this event. Alongside her determination and willingness to help people, Sarah is also a strong character, showing constant encouragement to students and establishing close relationships with staff. Sarah has made a real impact in terms of how most of us have a better understanding of what is Dyslexia and how it can affect people, Sarah has enabled a lot of people to see past it, increasing the awareness and the employability that can come out of it.
In my opinion, Sarah is an amazing role model for any of us, as she has showed through all her achievements that every one of us is equal and that we shouldn't discriminate but rather work together as all of us should have the same chance to teaching, socialising, employment and so much more. Also, I have had the opportunity to participate with Sarah to the Court Meeting within our University (University Court is a collection of the great and good involved in the high level direction of the university including local dignitaries and employers) where both me and Sarah presented our achievements and got an amazing feedback from the employers. Several of the employers from Derby came to talk to Sarah after the presentation to congratulate her for all the efforts she has put into her campaign to support Dyslexic people. She presented very well in front of the audience gaining great feedback and many offering to collaborate with her in the future.
Her nature is very open and approachable by everyone making her very trust-worthy to represent people, a great leader, always listening to everyone's opinions and ready any time to fight for a noble cause. Within our University she is very much admired for all the hard-work she puts in everything she does, being it studies, family life and events she always accomplishes her targets. Her confidence and positive approach to anything she has in mind has had an incredible effect on other people with Dyslexia, boosting their confidence and opening new perspectives. I am currently a placement student at University of Derby running the Employability and Enterprise Hub and this is how I met Sarah Chapman. As a student she always came to the Hub to ask about new events and different workshops to build on her employability skills. Compared to most students she seemed particularly focused on getting high grades and equipping herself with knowledge, keen to pass it on. In my eyes, Sarah is an admirable character, having two children, firm to finish her degree on a high note and with so many accomplishments – we all look up to her! "
Thursday, March 27, 2014 - "I would like to say that I feel Sarah has been an inspiration to a lot of people. With any special need you always have to try harder to achieve what some people would take for granted. Sarah has worked really hard and has achieved so much. "
Wednesday, March 26, 2014 - "Sarah is a truley amazing woman in just a few days she did more for my self confidence than I have managed on my own in years! I met her on a leadership course for disabled students and I could tell From the beginning just how passionate she was about the work she was doing. She threw herself into every activity and always went the extra mile for the participants and leaders alike. Since leaving the course we have stayed in touch and whenever I've needed her she's been there only a message away. It wasn't until after I left the course that I read her story. Then her dedication, kindness,passion and understanding all made sense. She could relate to all of us with disabilies because she'd been there. Every horrible experience We'd Had at school she had too...and she came out of it all fighting. Now she's taking that fighting spirit and using it to empower others.
She's full of fantastic ideas for the future and I cannot wait to watch her achieve every single one of them! This amazing lady is going places and she's going to do amazing things. I hope in some small way I can repay some of the amazing things she's done for me, and continues to do for me and countless other people. Sarah Chapman you are an inspiration, you are my inspiration. Sarah's dedication to helping people with disabilities especially dyslexia is amazing and she Work tirelessly to Help as many people as she can. She deserves to be recognised For that and for the grateful people she's helped already."
Wednesday, March 26, 2014 - "I first spoke to Sarah after learning about an event in Derby organised by her to raise awareness to dyslexia in education, life, and employment. I work for LexAble and we have software called "Global AutoCorrect" which eliminates spelling mistakes in essays and reports. We attended the event and was very impressed with how the day was organised and supported. We met and spoke with many individuals and also groups and all were grateful for this opportunity to see and meet companies with ways to help their problems with dyslexia. One highlight was the "Speed dating" style presentations, where we sat down with groups and gave them a demonstration on Global AutoCorrect, and because it was in small blocks of time it wasn't tiring for them. They then went to the next table and the process was repeated with other suppliers. Great for all involved. An inspired idea.
What struck me about Sarah was the struggles she had gone through to get to this point in her life, and her enthusiasm about how she had overcome many obstacles and learnt from the setbacks to achieve this. It was also obvious she has a desire to help other people achieve the same. The care and attention she gave to all people at the Derby event was a major factor in making the day a huge success. "
Tuesday, March 25, 2014 - "Because how hard she has worked promoting and helping people with dyslexia and how well she organised the event at derby university for dyslexia "
Monday, March 24, 2014 - "I am voting for this person because she is an inspiration to others with Dyslexia and to anyone who found school difficult. I also recognise how hard it is to return to education when you have a child to look after. I can also relate to being a single mum and studying for a degree - it is not easy! Sarah has worked so hard because she is passionate about what she does and it shows. Dyslexia runs in my family - my mum, daughter and I. I am currently studying for a Masters in Counselling and Psychotherapy at the University of Derby. My daughter is studying Business at Lancaster Uni - so having the problem hasn't held either of us back.
My daughter was diagnosed during her A-levels and the extra time really helped her. I was diagnosed last year and the support I have been given is fantastic. I am very grateful for the work of researchers into the issue as my mum was born in a time when you were just labelled at stupid. Fortunately I have never felt that and have had the confidence to ask for support. I am grateful to Sarah for her consciousness raising and efforts towards making dyslexia understood."
Monday, March 24, 2014 - "Sarah and myself met at the Common purpose Frontrunner course and the University of Derby enterprise site in January 2014 and straight away Sarah sought to be a good team player and leader. This event was a good opportunity for me to understand what makes a good leader. This course wanted to let everyone know about this in a theory and a practical way that provided real world experience in real workplaces and by having leaders of working companies volunteering to demonstrate leadership examples. All of this was in one way or another helpful to understand how to maintain leadership.
Her most impressive contribution to the University that I am currently aware of was the dyslexic awareness day not only did she get Sir Paul Smith to come as a special guest but this day offered a number of awareness programmes and workshops whether you were dyslexic or just wanted to know more about it. This event even appeared in the student paper; dusted magazine. After reading all that she wrote about the event and her dyslexia, this was a form of encouragement that convinced me to write an article on my own disability (asperger's) in the following issue of the magazine. She wishes to inspire others to give education a chance to change the lives of others. I believe she should keep that up as she seems to be accomplishing that goal. "
Monday, March 24, 2014 - "I was very impressed with the way that Sarah ran her event, she is always very pleasant and professional and very passionalte about helping other people overcome their difficulties and achieve their goals. A wonderful role model!."
Monday, March 24, 2014 - "Very inspirational and am dyslex so understand how she felt x"
Monday, March 24, 2014 - "I heard about the Derby - Dyslexia a successful journey - through a customer and sent a late enquiry as to whether we could exhibit. Sarah replied promptly and with huge enthusiasm about our attendance. The event was very well organised and Sarah's communications skills throughout the build up and on the day were exceptional and with the same unflagging enthusiasm. We had a fantastic mix of visitors to our stand including students, university staff - lecturers, assessors, admin and other industry members. The event was very well received by everyone who chatted to me and the students especially seemed to appreciate the opportunity to chat directly to the people who design and run the products. I sincerely hope that the day is run again next year and wholeheartedly support Sarah for the Positive Role Model Award "
Sunday, March 23, 2014 - "I can't think of anyone better to get this award. Sarah does so much to ensure that dyslexia and other learning disabilities are made more aware. She does this out of her own free time and does not get paid for it. She hosts charity events and awareness classes. She directed me when I thought I may be dyslexic and really helped me through it. She doesn't ask for anything in return and I'd really love for her to get some acknowledgement for the excellent work she's doing. "
Sunday, March 23, 2014 - "Sarah is a true inspiration to all those people who suffer from dyslexia. My mum suffers from dyslexia so this is something that is very close to my heart. I always remember my mum telling me and my sister how she hated school, she just could not cope with it and people were so cruel and horrible, she just wanted to run away from it all. Sarah obviously endured similar traumas and as a young child this is not something you should have to suffer in silence and alone. Awareness to dyslexia needs to be highlighted much more and support given. Sarah is an amazing person who deserves recognition for all her hard work and determination. Sarah has truly shown to that awful teacher "I have amounted to something - look at me now". Well done Sarah, we are all proud of you. "
Sunday, March 23, 2014 - "Sarah was very supportive Aswell as being a very positive role model during my time at common purpose."
Sunday, March 23, 2014 - "I am voting for Sarah as what she has and is still achieving is amazing. I was in school with Sarah and cannot believe what she has achieved. Sarah was quite wild in school and didnt always pay much attention and I can remember her having to leave classes. This is now what we know to be dyslexia and not because she didnt listen but because she needed a helping hand. I have been following sarahs journey and am proud of what shes achieved and how hard she has worked to get this far. Raising two children and studying hard,sarah truly deserves this award and is a positive role model for many in her previous situation. Sarah has proved that with her hard work and determination, anything is possible."
Sunday, March 23, 2014 - "Having struggled a little myself with dyslexia I admire Sarah's determination to get to where she has today." Sunday, March 23, 2014 - "Sarah has been an amazing support with the problems ive had with my 8 yr old daughter and school work with lots of wonderful help and advice of where to go next and what to do she has herself overcome so many obstacles to get to where she is now she truly is an inspiration she has also helped my oldest daughter with advice regarding university and special needs work she wishes to do in the future "
Sunday, March 23, 2014 - "Having known Sarah for many years now, it's only recently I found out about her dyslexia.. I have to say, this was astounding to me! We were pregnant around the same time, she already had a daughter and this was her second pregnancy.. We communicated frequently during this time and she really is an inspiration to anyone out there! Being a mother, full time student coping with dyslexia AND enduring what turned out to be a fairly difficult pregnancy... Whilst still finding time to do dyslexia awareness work?!I could barely peel myself off my sofa most days! What a lady. "
Sunday, March 23, 2014 - "sarah went to school with me and what she has achieved since she left is fab. she works hard as well as looks after her family. she has given people loads of information and is a role model to us all. As i myself have a learning disability and i know what she has done i would never have the guts to do."
Saturday, March 22, 2014 - "Her fair about dyslexia was very informative and helpedme to learn tip to help me with my dyslexia. Also helpfulness for my future "
Saturday, March 22, 2014 - "Sarah is an amazing & inspirational person. Despite the challenges of dyslexia and other people's negative attitudes towards a different way of learning, Sarah has turned her life around and is using her experiences and talents to raise awareness of dyslexia and the positives it often brings, which are a huge (and often unacknowledged) benefit to our society. Last year Sarah took part in 'Positively Different', an event organised by Dig-iT ( Dyslexia Information Group in Tamworth) to celebrate the skills, talents and achievements of local dyslexic people of all ages. Her storyboard detailing her personal journey from struggling young parent without qualifications, to high achieving undergraduate, was inspirational!
We'd like to think our small, local celebratory event similarly inspired Sarah to organise an amazing Dyslexia Awareness conference at Derby University which was officially opened by designer Sir Paul Smith. The turnout was fantastic and the workshops were wonderful. Sarah did a brilliant job! Sarah has shown a fantastic capacity to juggle her family life with full time study and voluntary work. This requires a great deal of organisational skill for those who do not have dyslexia, let alone those, like Sarah who do, and often find this one of the biggest challenges of the condition. We can all learn a lot from Sarah about developing good coping strategies to help with the things we find tricky and to capitalise on the things we have a talent for.
Sarah has shown amazing determination to achieve and to support and inspire others who struggle with dyslexia to do likewise. So often we hear the success stories of men who have dyslexia, which leaves many to assume (incorrectly) that dyslexia is not so prevalent in women. Sarah will be a fantastic role model to all young people who have dyslexia but especially to young women and girls for whom Sarah's personal experiences may strike a particular chord. For these and so many other reasons we'd like to vote for Sarah Chapman to win the Positive Role Model Award - Disability -in the National Diversity Awards 2014 "
Friday, March 21, 2014 - "I firmly believe that someone that has no knowledege or experience of dyslexia has no idea how hard and tiring the process of learning acedemicly can be. When I heard of Sarah's work and saw how passionate she was about making the experience as easy as possible it struck a cord. The condition affects a graet number of people and not dealt with correctly can have a devistating effect on someones whole life. Its so important Sarahs work and I would love this to be recognised. She is inspirational. I suffer from severe dyslexia which was only diagnosed 6 years ago, since I have started an MSc in Environmental Health at Derby Uni which has been a struggle but enjoyable. Anyone in the position where they know they are not stpid but the feeling that everyone thinks they are, will relish the help and understanding of someone that can guide them to finding their inner potential. I so very much hope Sarah will be successful in her endevours."
Thursday, March 20, 2014 - "My name is Theresa Pinegar and I am the Project Manager at The CORE Centre in Calverton, Nottingham. Sarah Wadeley came into the Centre to make enquiries about courses and to see what else we had to offer. She was new to the village, her partner worked away, and she was pregnant and lonely. As it happened, we had a lot that interested Sarah. She enthustiastically signed up for an IT course and took away an application form and information about becoming a volunteer with us. Despite her still undiagnosed dyslexia, Sarah ploughed through her course and did, indeed, become an efficient and self-motivated volunteer, working most hours we were open. Sarah discovered during her IT course that she had a real thirst for knowledge and a love of learning which prompted her to enrol on many complementary courses, often at a rate of two or three sessions per week! Also during Sarah's time with us, my collelague, Sue Stone, identified an opportunity for us to send candidates for NVQ Level 2 training in Managing Voluntary and Community Organisations. A place was offered to Sarah and she jumped at the chance, completing her course and gaining another qualification and additional useful skills to add to her growing portfolio.
I have mentioned that Sarah was new to Calverton and expecting her first child when she approached CORE. This did not dampen Sarah's enthusiasm, however. She attended all her courses and performed her volunteering role with efficiency and a cheerful enthusiasm throughout her pregnancy. Believe it or not, Sarah went into labour sitting at our reception desk and I, myself, took her to Nottingham City Hospital where she gave birth that evening to her daughter, Teagan, now 5.Sarah continues to move ever onward and upward. In 2012 we nominated her for for a National Institute of Adult Community Education Award for learning and she was successful in receiving the Regional award. Along the way at around this time, Sarah's dyslexia was identified, affording her for the first time understanding and peace of mind about her very difficult school years.
Sarah left CORE to embark on a Higher Education course. She continued to achieve at college and eventually at The University of Derby where she is studying for a degree in Special Needs and Disability. She is working with the Dyslexia Association and has recently organised a fundraiser at Derby University with special guest, Paul Smith, supporting her activities by opening the day. Sarah has been interviewed by BBC News, Capital FM, BBC Radio Derby, Nottingham Post, Derby Telegraph and several online SEN magazines about her personal experience of Dyslexia, and the part it played in defining her early years, her recent achievements and her blossoming passion for supporting people with special needs and disabilities.
Sarah keeps in touch with CORE and we receive regular updates about her study and about her personal life. She has plenty to tell us as she had a fairytale wedding in 2012 and now has a thriving family - two lovely children and a supportive husband who is also studying to be a doctor.Sarah's achievements are breathtaking. She is an inspiration to all of us, disabled and able-bodied alike, and her energy and passion are contagious. I cannot think of a more deserving candidate for the 'Positive Role Model Award - Disability' than Sarah Chapman (nee Wadeley). From zero self worth through under-achievement throughout her childhood and way into adulthood owing to her undiagnosed condition, coming out tops through passion and true grit. Terri 
Thursday, March 20, 2014 - "Sarah has managed through sheer determination and a belief in her own ability to rise above the barriers and obstacles that the poor discriminating and prejudiced education system has persistently displayed. Sarah is to be commended highly indeed for striving to push it all aside and move forward, dismissing the negative attitude of the compulsory education system. Unfortunately this is common place and in my experience (I am disabled) rife still. I cannot state highly enough the good that somebody like Sarah can do to change negative approaches in education , and indeed in society as a whole if she chooses to work in that arena.
It is very difficult to function and have any sense of self worth when you are constantly being told that you are thick, stupid or will not ever achieve anything worthwhile. Sarah has refused to accept the comments of people in a position of authority and prove them all wrong. I sincerely wish her all the best in her career, life in general and hope that this will be an opportunity to extend on her journey. Her statement speaks volumes to justify her for this award. Good luck Sarah!"
Thursday, March 20, 2014 - "Sarah has an inspiring story which should assist others. I am the grandfather of a 10 year old boy with dyslexia and know how important it is to encourage and build up his confidence. "
Wednesday, March 19, 2014 - "Inspiring lady who helps those around her by putting others first"
Wednesday, March 19, 2014 - "I believe that Sarah has raised the awareness of dyslexia which is often something that people feel embarrassed about. Her event has shown people that they are not alone and that there is support out there. She worked incredibly hard and without any assistance putting the event together and has big plans to continue her hard work."
Tuesday, March 18, 2014 - "I have known Sarah for only a short while, but she has made an incredible impact with her energy and enthusiasm, raising awareness of dyslexia through her own experience. Amongst the many other things that Sarah does, she also volunteers with CSV as a Health Champion. I first contacted Sarah after seeing that she was the organisor of a big Dysleixa Awareness event for the community and employers. I was impressed at the number of free workshops on offer to employers and anyone wanting to learn how to effectively support people with dyslexia, and also that she had secured Sir Paul Smith as the keynote speaker. I asked Sarah if she would be interested in supporting our campaign to tackle taboo health issues, by volunteering to raise awareness of dyslexia. I was reluctant to ask, after hearing how busy she was in the run up to the event and with her studies, however she agreed to help however she could. She sent me her personal story and I put her in contact with BBC Radio Derby for an interview.
I know that there was a good response to her interview from listeners who could relate to Sarah's own experience, and some staff were even moved by it! Following this, Sarah is contributing to the CSV Stripping it Bare campaign blog, with an article on dyslexia which inspires readers and signposts them to finding support. Sarah has become one of my most active Health Champions, even though she has a young family and two jobs, she still finds time to make a difference for an important cause through sharing her experience and passion for making life better for people with dyslexia. We have also spoken about other ways that Sarah could reach out to people with dyslexia in different communities, and I look forward to working with her more in the future.
On a final note, I think Sarah is a great role model. Her story is one of real transformation, and an inspiration to children and adults who struggle to live their daily lives with dyslexia, not through a lack of their own ability or willingness to learn, but through a lack of understanding of their learning needs. Sarah is doing a great job of busting myths around dyslexia and deserves to be recognised for the difference is working so hard to make. "
Tuesday, March 18, 2014 - "I am happy to support this nominee. Sarah has had an incredible journey through education which has resulted in substantial success, both in the classroom and outside the classroom. As a busy mother of two young children, Sarah has remained committed to her personal educational journey, achieving very good/excellent results throughout her degree programme; and is currently working towards receiving a very good honours degree classification. Sarah is an excellent role model for people who feel they have been compromised within our educational system because of a lack of knowledge, understanding or awareness of learning challenges. During her undergraduate studies, Sarah has become particularly interested in exploring and understanding more about Special Educational Needs and Disabilities and is very happy to share her journey through education as someone who experiences Dyslexia.
This has resulted in Sarah organizing a conference on this topic at the University of Derby which attracted high profile contributions from, for example Paul Smith. The fact that Sarah has dyslexia has in fact, resulted in many opportunities being presented to Sarah and I am happy to support this nomination. "
Tuesday, March 18, 2014 - "This is to endorse Sarah Chapman's nomination as a Positive Role Model at the National Diversity Awards.I attended a meeting o the University of Derby Court on 6.3.14 at which she gave an excellent presentation and fielded questions very well. She is an inspiration to other dyslexic people."
Tuesday, March 18, 2014 - "I have only known Sarah a short while, through her voluntary work with The Dyslexia Association. However, her commitment and dedication to promoting the awareness of Specific Learning Difficulties (Dyslexia)has shone through. Organising and managing such a large event at Derby University was no mean feat and Sarah should feel rightly proud of what she has achieved. Above all though, is how she has demonstrated that with the right support and encouragement, you can achieve your goals. Sarah has gone to prove that an education and career is possible and is an excellent role model for students and adults alike. Her positive attitude and friendly nature makes her approachable and goes along way to instilling encouragement into those whose self belief and confidence is at an all time low.I have no hesitation in recommending Sarah for this award as she would be a worthy winner and ambassador for working and managing with dyslexia."
Monday, March 17, 2014 - "I knew Sarah personally when she was starting out on her studies. She was inspiring to listen to as she talked with enthusiasm about her hopes for helping others with SEN and had an evident resolve to conquer the challenges posed by her own dyslexia. Its heart-warming to see her nominated here. She deserves to win. I know her well enough to know she will not rest on her laurels. She will inspire and help others for years to come."
Monday, March 17, 2014 - "As the University of Derby Careers Consultant with responibility for disability & diversity I have worked with Sarah in connection with the Dyslexia event she organised and also when she was a participant on the Frontrunner course for future leaders. Sarah is an exellent role model for all students, not just those with disabilities as she seizes all opportunites available & has a real zest for life and a can do approach. She is also approachable & friendly and looks to use her knowledge & abilities to help & inspire others"
Monday, March 17, 2014 - "Sarah created an amazing event at the University to highlight and explore Dyslexia - she even got sir Paul Smith to attend! It was a terrific event, and brought a real awareness of the condition to the university and local community - it even made the news! "
Monday, March 17, 2014 - "Sarah works for The Dyslexia Association as our Marketing Volunteer. She recently organised a very successful event for us at Derby university. She is a very hard working and enthusiastic member of our team.I work as a Helpline Advisor for The Dyslexia Association."
Monday, March 17, 2014 - " I was very impressed with the way that Sarah ran her event, she is always very pleasant and professional and very passionalte about helping other people overcome their difficulties and achieve their goals. A wonderful role model!. "
Monday, March 17, 2014 - "I work with Sarah at The Dyslexia Association and have found her to be passionate about anything she sets her mind to and has such a positive attitude towards disability. Sarah is such a motivated & inspiring person. Through sheer hard work & determination she has overcome her obstacles and for this reason she is a true role model for other disabled people."
Monday, March 17, 2014 - "I am voting for Sarah chapman as I think she has come so far even though she has dyslexia. My sister suffers from dyslexia and after reading Sarah's journey it has give her the confidence to get back to education and become something. I know Sarah struggled so much with her work while pregnant with her second child as she suffered with terrible Spd, but she never let it stop her. She would often be up late, working through the night. This woman is such an inspiration with great determination."
Monday, March 17, 2014 - "Sarah is clearly a great role model and inspiration to people with disabilities and those for whom school has been such a bad experience. Since then, she has actively sought out and grasped a whole range of opportunities, with enviable determination and energy. She has negotiated her way through so many significant challenges to a position of great success, one where she is able to lead and inspire others. She deserves national recognition for the journey that she has been on. I am a member of the University of Derby Court, to whom Sarah recently made a presentation, and a retired Local Authority Director of Children's Services."
Monday, March 17, 2014 - "sarah contacted me through uni and ask me if i would share my story for her event. when i wrote my story i felt a sense of releaf. someone wanted to listen to me and it was a amazeing feeing. sarah was very kind and the avent was very well organised.she is a positive role model as she never let anything stop her. its nice to finanly have someone raise awareness of dyslexia "
Monday, March 17, 2014 - "Sarah has undoubtedly sought to remove barriers to learning, her own as described in her bio below but more imporatantly others. The project she worked on(part of the The Futures award)has impact in so many ways, not only for disability and dylexia awareness but in raising the bar for all students in terms of a role model for enterprise and employablity education. What Sarah has acheived is outstanding. Sarah illustrates that direct communication and action can make things happen. My team supported the dyslexia event and were very pleased to be part of it. The co-ordination of such was truly out standing. I spoke to many of the delgates and was surprised at the distances that they had travelled and the range of people that she had bought into the university. Sarah managed to not only to support dyslexia and explode and explore myths around that BUT also show cased the University as an organisation as a supportive learning environment (I had conversations with students and ex students so helped me as an adviser the difficulties and imposed barriers that they often faced).
I am a careers consultant. The work of my team is to enable others to reach their potiential in learning and life, to stretch the most able, to support those less able to give them access to equal opportunity. Sarah's work gives us opportunity to show other students how the agenda of employability and enterprise can be met. To me SArah is a clear winner already but I would say not just for disablilty for the whole of the student expereince. Outstanding. "
Sunday, March 16, 2014 - "Having known Sarah from secondary school and seeing her achievements to date is a true inspiration."
Sunday, March 16, 2014 - "Because I know her as much long time, I was always impreset how she was a strong and positive woman."
Sunday, March 16, 2014 - "Sarah is such an inspiring woman who not only achieves great things for herself but amazing things for others. Her endless determination to succeed is what I believe makes her so special. She is a positive role model for students and non students everywhere! "
Saturday, March 15, 2014 - "Sarah is an inspiration to everyone with what she has achieved and what she will continue to achieve throughout her career. I was in school with Sarah and if i'm honest never thought she would get as far as she has, she has shown us all that if u put your mind to something and work hard you get results! I wish her all the best in whatever she decides to do, this girl will go far and i'm sure she will leave a massive positive footprint on this world. She truly deserves this award, she will continue to be an inspiration to everyone in whatever she does. Well done Sarah!!!"
Friday, March 14, 2014 - "Sarah came to our school as part of her university course with a group of students to meet myself and hear about the changing role of a school SENCO. She was enthusiastic in her response and asked challenging and probing questions to find out about how we supported our children and in particular those with dyslexia in terms of removing barriers for leaning. Her engagement and enthusiasm in this session was impressive and she told me that she was putting together a conference at Derby University about dyslexia. She asked if I would like to go and I agreed. Sarah subsequently sent me the information and I was extremely impressed with the thorough organisation of the event and the opportunities offered. I enrolled on the workshop for supporting dyslexia in school.
On arrival at the event I was overwhelmed by the scale of the undertaking and the amount of work Sarah had done to organise and secure such an impressive day. The workshop was extremely useful with practical information and resources to support dyslexic learners. I was able to take back into my school many ideas and strategies which I subsequently shared with the rest of the school staff in order to enhance our provision. Sarah is an inspirational role model to us all to ensure that we provide every opportunity to support all our young learners and enable them to achieve their potential, whatever their difficulties or disabilities. "
Friday, March 14, 2014 - "I first met Sarah a year ago through a social media page for mums in Derby. When she told me how she was doing her course at Derby university, working for the Dyslexia Association, planning a Dyslexia Awarness Event and bringing up her two children I have to say I thought she was bonkers taking on so much. Sarah has done so much to be proud of and just keeps going strong and has never asked for anything in return."
Friday, March 14, 2014 - "I commend this lady to you. She has voiced and articulated what so many if us struggle with. There are those who deny our difficulties, we know them to be real, they dog us every day. Her presence on Facebook allows 1000's to see there is a way through and corners can be turned."
Thursday, March 13, 2014 - "On a professional level Sarah Chapman is an extremely courageous and ambitious woman with whom I have had many conversations with Sarah via Twitter or by phone. The more I spoke to this lady, the more I quickly realised how much of an inspiration she was and I can imagine seeing Sarah doing a spot of public speaking... i.e TED! As a Dyslexic person myself I know exactly what Sarah is talking about when she talks about struggles in school and in a personal way. I consider myself lucky that I had and still do have the support network both in my business and personal life whereas Sarah didn't until recently. That shows commitment and what I like to call the 'Barrier or Hurdle' Equation (my TEDX title) where people whom experience difficulties either chose them to be simply a 'Barrier' or a 'Hurdle. Yep you've guessed it, Sarah is a prime example of those unique people who see every Barrier in life as a Hurdle to get over... however Sarah adds it with more class & style! "
Thursday, March 13, 2014 - "I first met Sarah we both participated in the Frontrunner leadership course sponsored by Santander. My first impression of her was that she warm, confident and extremely driven. It was inspiring to see someone who knew what she wanted and was working extremely hard to get there. It give me the inspiration that when I'm her age I will have they drive and dedication she so easily exhibits. When working with her during group tasks on the course she was extremely good at motivating and focusing the group on the task at hand without being domineering. which is a skill that many people do not possess.
Furthermore she always made everyone in the group feel comfortable and brought so much enthusiasm. she was truly an asset to our group. It was during the course that she made me aware that she was organizing a dyslexia awareness event. Her passion and genuine drive to help people to through the event is one of the man reasons I approached her in order to volunteer my help. Her dedication and ability to organized this huge event is one of the main reasons I truly believe she is a positive role model. Her busy home life, her studies and her participation in these extra activities is an example to me and many other that if you are truly passionate and dedicated you can do anything. Reading her story it really reflects how many people who have dyslexia often feel left behind or made to feel stupid after school. But Sarah's story highlights that you can recreate your life and excel in education at any age.
Furthermore, she is a perfect example to young mum's that education is possibility after giving birth. I truly believe Sarah is a positive role model not only because of the amazing things she has achieved in her life so far that have already helped and inspired people many people. But also because she has so much more much great and inspirational things she will definitely achieve in the future which will further motivate many others including myself to believe in yourself and your potential to achieve great things just like Sarah has. "
Thursday, March 13, 2014 - "She knows exactly what she is advocating for. "
Wednesday, March 12, 2014 - "I first met Sarah in Set 2011 and I thought she was just another young student, it was with some surprise that I found out she was actually a Mum to a toddler. She never talked about the fact she had dyslexia and the only clue to this was her pink paper pads and her tinted glasses. I just assumed she liked pretty pink paper and had a groovy taste in lenses! When I mentioned this to her she explained it helped stop the words jumping around the page. I was startled because she had never talked about it. I was left in awe that she was a single Mum and doing a degree AND had dyslexia as well!!!
She never once let this hold her back and has always put 100% into every coursework she did. The resultant high firsts she received were a testament to her hard work, determination and sheer grit to do well. During the second year of University Sarah told me the good news that she was married and later she found out she was pregnant. Anyone else would have taken a year off and dealt with the difficulty that pregnancy and a new born bring ( and joy!) as well as looking after a toddler. Sarah is made of tougher stuff, not only did she continue with her studies but in fact achieved excellent grades. This was done at the same time she was suffering mobility problems during her pregnancy. I picked her up once and it was evident that she was in a lot of pain . I said to her you should be at home resting but she said she had some research to do for her essay and had to get that done first. Any personal discomfort was ignored to achieve the goals she had set for herself.
This year I was amazed at the way she juggled home life and University and also managed to organise a very successful Dyslexia open day attended by famous faces in fashion and had a amazing array of prizes offered which helped to raise a lot of money!!! The day was a complete success with the dyslexia awareness courses offered being all fully booked! She is a inspirational role model for everyone living with dyslexia. Not only is she determined, hard working and always gives the best of herself, she is a amazing friend who has displayed generosity in time and spirit providing me personally with support and help when I was struggling. There are not many friends who would have a sleeping baby in one arm and at the same time was helping me understand a concept I was struggling with at 1am ! If she can help you… she will! I have only known Sarah for two and a half years but she is a closer friend to me than some "friends" I have known for years. A person who is truly beautiful both inside and out. A very worthy winner for this award"
Wednesday, March 12, 2014 - "Hi I'm Chair of the Governing Council at the University of Derby and am very aware of Sarah's passion, commitment and advocacy. This was no better illustrated than her recent contribution to our University Court when she spoke so eloquently and positively to an audience of the great and the good from the City and County. All who attended,listened enraptured and impressed to Sarah's story. Her can do attitude overcoming her particular issues were just inspirational."
Wednesday, March 12, 2014 - "I have heard Sarah speak to a large business community, she is passionate about the positive messages there need to be relating to people with dyslexia and an understanding of dyslexia. I cannot think of a better ambassador for raising awareness of the contributions people with dyslexia make to the business and cultural communities. She is fearless in stating her case, but has the sensitivity to adjust to her audience.I fully endorse Sarah's nomination, she deserves this award for what she has achieved and for what she plans to do in the future."
Wednesday, March 12, 2014 - "To reach the place where Sarah Chapman is now from where she was when she left school is incredible: to to this with severe dyslexia is even more impressive………and then to devote so much of her time to inspire others to follow the same path is truly exceptional. Dyslexia is a humiliating disability until it is recognised and then dealt with. There are still many teachers, and many more parents, who do not know how to recognise dyslexia and so the more publicity that Sarah Chapman's story receives the more likely it is that other sufferers will be more sympathetically treated. Sarah Chapman is a hero by any standards; she is also a superb role model"
Wednesday, March 12, 2014 - "There are far too many incorrect preconceptions about dyslexia that create unnecessary barriers to employment. Like many other dyslexics with a high IQ, I had no difficulties at school and would find myself in the top of every set taking my GCSE's early. The difficulties I face become apparent when I am overloaded with work, a problem which can be overcome simply by somewhere to put a load of multi-coloured post-it notes, colour-coded meeting notes and an organised calendar. However I have also faced discrimination from several employers who have openly been scathing of dyslexics, unaware I am. As a result I no-longer disclose my disability and struggle when we are understaffed, with no confidence in speaking to managers. Sarah is starting oto reassess their assumptions."
Wednesday, March 12, 2014 - "My son was diagnosed with severe dyslexia February 2013. We all adapted dealing practically with this transition. School were supportive doing all they could before diagnosis and after. My son H still had major confidence issues but we kept going trying to keep him on an even keel. Homework was difficult but we worked hard together to complete it. I would ask about school and be told all was ok. His teacher has said to me since that she thought he was happy as he was working hard appeared content and happy.I belong to several Facebook dyslexia groups and was aware of Sarah and her work for other dyslexics and other learning difficulties including her event at Derby University about dyslexia and the positive things happening for people. I think it was a Friday night and Sarah put up a request for information from kids with dyslexia about their experiences of being dyslexic. I spoke to H and asked if he wanted to do this, not really thinking what he would say. He said yes as long as he spoke and I typed as he didn't want to write or type anything which I agreed to.This is what he dictated and what I sent to Sarah;
Being dyslexic very complicated can help you in life but sometimes not help you. Think you need to work on parts that are in dyslexic.In school it's pretty hard to get on with your friends because some bullies you might have might pick on you because you are dyslexic and think you are dumb.I find really hard to learn about numbers being dyslexic can't remember all the numbers I can't do and people don't listen to me that has happened often to me in the past.Going out to my extra help take phonics, you then come in halfway through the class lesson which is ICT for example and then your partner has to explain what you are doing. So takes remembrance skills and responsibility skills to trust your partner. In the past teachers haven't told me in between lessons what we are doing my yr 5 teacher is really good at this and she is very understanding because she has been helping though this.Before I was diagnoses dyslexic I didn't know what happened to me thought I would move up tables like others in the class but I stayed on the same table every year. It made me feel that I was a little bit dumb all the other children moved up and I felt alone.Handwriting when it comes to handwriting your brain can't tell your hands what to do and your hands might get confused by the brain waves and it starts to do big letters and gets messy.This year we are having maths Homework on the computer I find this better because I don't have to write the answers but type them which can be hard but it is easier for everyone else to understand.We do learning logs and have to show the whole class many people don't take any notice of my work it takes a long time to think about what I am going to do and then I need lots of help to get this homework finished. When I have worked so hard and my classmates don't take notice and say horrible things like "rubbish" "so unsatisfying" to me I feel heartbroken that I have put that much work in to the learning log.H,  9yrs old in yr5.
H demanded that the final piece was written in bold in fact he wanted it bigger than it is. Sarah made it bigger in the final piece when it went on display much to Henrys delight.As I typed this piece I wanted to cry, I never knew till we did this that he was upset that he didn't move up tables and I didn't know how upset he was about comments his fellow classmates have said about his work. I forwarded this piece to my son's teacher and the headmaster of his school after he had gone to bed on the Sunday night. I had emails from both the following morning. Both were very upset in fact his teacher said she just about stopped herself from crying.
That afternoon when H came out of school his teacher came out with Him and explained that they had talked about how he felt, especially how the other children in class treated him. They had come up with the idea of creating a presentation to show the children about dyslexia. Over the nest week H, his friend, his teacher and myself worked together to present a piece about dyslexia. A week later he presented the power point to the class with the head master coming to watch, that evening it was shown to the governors and the following day to the other year classes. I had parents asking me questions outside school from things their children had said. Governors emailed me telling me how good it was and asking questions about how we had first started down the path of dyslexia diagnoses. I emailed Sarah and thanked her for inspiring us to write the original piece, how it had made me actually listen to H and how school had listened and what they had done.
Without Sarah things would have carried on the same and we wouldn't have known that H was still unhappy. He wants us to be happy with him and so he tries not to worry us but I think we have a better understanding of how he feels day to day because of this piece and the dialogue we have had since.Amazingly Sarah then came back to me – I was emailing her pretty much daily due to events happening as I felt she needed to know what she had done. She had arranged for H to receive a certificate and letter for promoting dyslexia. Well H just floated on air for days, weeks even. His teacher got him a badge with star pupil on which I have only just been able to remove from his jumper.We use a lot of famous people to illustrate to him that you can be successful with dyslexia. Sarah is someone who has had an impact on H, us his family, his class mates and his whole schools view on dyslexia. I will never be able to repay her or say thank you enough and she fully deserves to be recognised for this."
Wednesday, March 12, 2014 - "Sarah is both an impressive young lady in her own right but also an inspirational role model to other students. A role model not simply for students living with a designated or 'assigned' disability but for all students. She is pro-active, engaged, organised and quite simply one of the most confident and impressive students I have encountered. She gave a public address recently at our University Court, the over arching external body of the university, at which she outlined her campaigning to raise the awareness of Dyslexia. She was massively impressive and our Court went away deeply impressed but also with their thinking challenged. She is the most wonderful and inspirational role model and deserves recognition."
Tuesday, March 11, 2014 - "Sarah is positive and inspirational. She is a role model that many, both with and without recognised disabilities, can aspire to be more like. She has a "the glass is already this full and how can I fill it more" attitude that allows others to realise the importance of their attitude in terms of reaching their goals. "
Tuesday, March 11, 2014 - "An inspiring lady who displays the message to sufferers of dyslexia that anything is achievable. " Tuesday, March 11, 2014 - "Sarah has shown determination to meet the demands of academic work alongside the pressures of bringing up a young family.She has overcome an initial lack of confidence in her academic abilities to set herself high standards and worked hard at all hours to achieve commendable levels. She is very skilled in approaching and recruiting others to work with her in whatever project she is involved and is not deterred by reputation or status of those whom she seeks to collaborate with her. She has considerably improved her academic and study skills to become more independent and overcome significant barriers to show that high aspirations are a key factor in achievement".
Tuesday, March 11, 2014 - "Sarah Chapman is a capable and highly motivated individual. I had the pleasure of working alongside Sarah at a recent Dyslexia UK event which she co-ordinated at the University of Derby. The event was extremely well planned, it received great publicity on the day and there were some excellent speakers there. Sarah spent the whole day ensuring that everything went to plan, as well as taking some time to share her amazing experience with the exhibitors and delegates there. Sarah is one of those people who clearly just needed the right support to shine, and shine is exactly what she's doing now. She should be proud of all that she's achieved, and I have a feeling that there will be more to follow - watch this space.I think she should be awarded Positive Role Model - Disability because she is that - a role model. Young people can look at her and realise that it's your tenacity and personality that will get you over the obstacles that face you, and that also there is support out there and it's ok to go looking for it. More people need to speak up about their disabilities like Sarah has done."
Tuesday, March 11, 2014 - "I first met Sarah when she joined the 'Managing a Voluntary or Community organisation' Certificate course, which I had organised on behalf of CRT. Sarah had a very independent viewpoint, plenty of energy - despite a young baby - and was volunteering for a local project. What stood out for us - the two tutors on the course - was the way Sarah never 'just' accepted anything in the course - she wanted to know more, understand more, and apply some critical thinking to her learning. This was a real pleasure for us - working with someone whose intelligence had never really had a chance to shine out. Sarah's obstinacy and determination carried her through to certification, despite having to leave the area and work remotely from Wales.
I was so happy, when Sarah contacted me again last year, to learn that she had continued to build on that positive experience of learning and had made it to university. Sarah was seeking support with social media and - typical Sarah - she travelled from Derby to Sheffield AND brought a friend with her to share the learning. Sarah has jumped right into student life - but instead of just enjoying the lifestyle and working on her degree, she has sought out new challenges and opportunities to make a difference for other people, as well as to grow her own abilities and experience. "
Tuesday, March 11, 2014 - "Sarah's passion and commitment to raising awareness of dyslexia is commendable. She focuses on achievement and encouraging everyone to think about difference positively, whilst also being very open about the personal challenges she has faced. The awareness raising event Sarah organised at the University was very well attended and Sarah worked hard to make the event a success. Sarah generates opportunities from everything she gets involved in and this is evident in the publications and radio promotion arising from the campus event and the job opportunities from the Frontrunner course. "
Tuesday, March 11, 2014 - "Sarah is a wonderful person, I met her a while ago and we hit it off straight away. He openness and her thoughtfulness are hard to match. I'm so proud of what she's made of herself. Dealing with Dyslexia myself means I know how hard things can be but Sarah has overcome her problems and is doing what she wants and nothing will stop her. She's such a great friend, kind caring and someone to look up to. I'm a professional dancer and singer and have dyslexia too. I have like Sarah dealt with with and done what I wanted and never let it hold me back! "
Tuesday, March 11, 2014 - "I am nominating Sarah as I think she is a true inspiration to others. Not only is she a wonderful mother to her two beautiful children but she also works so hard at university yet still makes time to help others. "
Tuesday, March 11, 2014 - "My name is Chri and I am currently seconded from East Midlands Trains to the train drivers union Aslef as an educational Project Worker. I am currently studying at the University of Derby and was contacted, via Student Services, by Sarah in connection with her dyslexia event at the University of Derby. I submitted my case study for the event, and forwarded the invitation within the rail sector, these were mainly Heads of T&D and HR Directors. Of the 6 delegates I know of who attended, all were very impressed with the event and were willing to be quoted in the rail media on the issue of dyslexia. Here are a few of the quotes: Richard Holiday, Head of Training and Development for TPE. He said 'At First TransPennine Express we are currently recruiting individuals for our new Rail Apprenticeship programme and we're keen to attract people from a diverse talent pool. The Dyslexia Awareness event in Derby gave me some helpful insights into how we can assist the development of everyone, including where our colleagues have specific needs'. East Midlands Trains HR Director, Clare Burles said "I found the event interesting and informative, as a company we are always looking to support our staff's CPD in any way we can. One area of learner support we've been able to offer has been to work with the Union Learning Skills for Life tutors, so they can support our staff in areas of numeracy and literacy they need to up-skill in to get through internal exams for promotion". Aslef Educations Project Coordinator, Shirley Handsley, said "This was a really well organised event with plenty of information and real people sharing real life experiences.
Paul Smith's words about dyslexia making him more creative really rang home. It made me think about ASLEF ULRs and Project Workers that have dyslexia and how they use their creativeness to get learners on courses and their employers to engage in the learning agenda". At my next meeting with Virgin Trains, they thanked me for the invite and told me that 2 members of the T&D team had attended the event and given a glowing report back to the company. These comments prove that the event was well thought out and aimed at the right level. These contributors are all respected people within the rail industry, so their support of the event and the issue of dyslexia allows me to raise the issue at an higher level.
It was to this end that I wrote an article about the event and the wider issue of dyslexia. Sarah was also a contributor, she submitted 2 versions of her part, one aimed at industry leaders, and the other aimed at dyslexics as I planned to use variations of the article in different areas of the industry. It is my hope that these articles will start to remove the obvious stigma dyslexia as within the rail sector. The main article has been submitted to the Rail Professional magazine, a publication I had not previously worked with. I chose this publication because it is aimed at senior managers, and if we are going to change organisational attitudes to dyslexia it will need to be driven at this level, I think Sarah's contribution, to the article, will greatly help that.
Working with Sarah as also given me the confidence to speak in the article about my own dyslexia and how it as affected my railway career, which is something I've never done before. From a personal perspective I enjoyed the whole event, it was well thought out and organised. I found the assistive technology workshop very good, with plenty of new ideas. I feel Sarah is an excellent role model and motivator. She has been very helpful, and supportive, to me in my requests for assistance with the article and advice about dyslexia. The world will not change its attitude to dyslexia overnight, but I feel Sarah as made her mark and the event will have a positive legacy not only in the rail sector but other industries as well. "
Tuesday, March 11, 2014 - "Sarah ran a hugely successful event around dyslexia and the awareness of it. She raised a large sum of money for charity and brought in Paul Smith (famous designer) to the University. On the day there were so many students getting involved and the Disabled Students Officer of the Students' Union loved being there as she herself has dyslexia. Overall, I think that there was a real sense of support on the day and students who had never really come in to contact with dyslexia had the opportunity to learn about it. She did this all voluntarily and for the good of others, she really is an inspiration. "
Tuesday, March 11, 2014 - "I have worked with Sarah and knowing more about the obstacles she has overcome has been very inspiring. She now has great success both academically and professionally and she deserves to be congratulated for this. "
Monday, March 10, 2014 - "Une volonté énorme"
Monday, March 10, 2014 - "I first met Sarah when she joined my Access to HE Teaching diploma at New College Nottingham. Sarah was a dedicated student from the outset but it became apparent that she was becoming frustrated with difficulties she was having with the large amounts of reading required and being able to put her insightful, creative ideas into words. Her drive and commitment to learning where clearly evident as she pushed for a dyslexia assessment and then accessed the support available. She threw herself into learning all she could in the teaching, psychology, science, maths and English classes, researching and writing and refining her work to achieve the highest marks.
Sarah is, without doubt, one of the most inspiring students I have worked with. I have watched with interest (and delight) her progress since leaving ncn and am thrilled, though not surprised, that she has achieved so much in the last three years. Her dedication to supporting other dyslexic students has been remarkable as has her commitment to her own personal and professional development, which has enabled her to successfully take on challenging roles. I have no hesitation in voting for Sarah's for the positive role model award. I have no doubt that she will go on to inspire many more disabled young people to embrace education and all the opportunities that opens up to them. "
Monday, March 10, 2014 - "Our 10 year old son was diagnosed as dyslexic in December after years of struggling in school with literacy. After getting the diagnosis through school I was really relieved as I thought things would start to improve for him. The first week back at school he was put in a situation where he was paired up with a friend and asked to write a story. They were also asked to read the story out. J's partner was unable to make sense of j's writing which resulted in the class laughing at him. He was so upset when I picked him up from school that day. I was so angry that as well as complaining to the school I had a rant on a dyslexia forum on face book. Sarah contacted me to offer advice and support even though she did not know us. A few days later she contacted us again to see how he was. By this timehe had decided to educate his class mates by making a presentation to explain why he has difficulty spelling and reading out loud. Sarah asked if she could see the presentation. She took the time to e-mail J and to tell him how clever and brave he was. She has really boosted his confidence at a time when he felt he was no good at anything and his confidence was at an all-time low. She is arranging for his presentation to be put on the dyslexia org web site. She also encouraged him to write an A4 piece on what it is like to be dyslexic which she included in her event at university.
I cannot emphases how much of a confidence boost getting to know Sarah has been for him. She is the first person other than family who has taken an interest in him and has encouraged him. She has shown him that he can achieve things and that he is not stupid. Sarah has also been a massive support for me as she is always just an e-mail away if we have had a bad day or if I need some advice. I live in an area where there is very little support for children with dyslexia so it is very reassuring to have met Sarah. J entered the bbc radio 2 500 hundred words short story this year. This is a boy that would not attempt to write a sentence before he got to know Sarah. "
Monday, March 10, 2014 - "I have known Sarah for a number of years and I can endorse everything that her biography says about her. Having taught Sarah in the Acccess to Teaching course to being her Independent Studies tutor at the University of Derby, I have witnessed a confident and mature approach to all that she does.Not only in her studies does Sarah excel, but also in her drive and passion for her work in the cause for people with dyslexia. With her confidence in organising an external event, opened by Paul Smith, to various placements in schools and gaining a place on the leadership course, Sarah also found time to publish an article in the SEN magazine.Balancing studies, external events, writing and publishing, along with raising two children, Sarah's motivation and time management have been outstanding, with excellent grades to boot.She is able to juggle these demands, undertake further studies and work tirelessly for learners with specific Learning Difficulties, Sarah is a tremendous ambassador and role model and deserves this nomination. She is at the forefront of inclusive practice, has championed the ethos of Lifelong Learning and gaining the Award would endorse the title of positive role model which is the unofficial title she holds now."
Monday, March 10, 2014 - "I am voting for Sarah as I think she is a friendly and genuine person. She has encouraged me to improve my studies. I am now studying A levels and know I wouldn't be without Sarah! It's been brilliant to meet her and she thoroughly deserves this award. She works extremely hard and encourages others to do so too. Thank you Sarah xx "
Monday, March 10, 2014 - "I have only known Sarah for a short period of time, but I immediately noticed the enthusiasm and passion she puts into her achievements, she is constantly fighting to obtain her aims whilst ensuring everybody else is okay alongside maintaining her own life. I first got in contact with Sarah when she was asking for help with an inspirational exhibition at Derby University, which was an event Sarah organised and put a lot of work and effort into completely in order to raise awareness of dyslexia, from the start Sarah ensured I was okay and understood each step. After reading Sarah's story about dyslexia and how it had affected her life in many ways, I began to write mine, whilst doing this, Sarah continuously supported me and made sure that if I needed any help in any way that she would be there. I also did a 'onzie week' with Sarah to raise money towards dyslexia awareness, and most days I spoke to Sarah she was organising different events, gathering information to help guests and students, arranging special visitors to come in to talk about dyslexia and going on the radio and social network sites to get the word out there.
Throughout, Sarah put enormous amount of work into making this event successful and a lot of people were extremely proud of her, this showed her commitment and willingness towards helping others like ourselves who suffer from dyslexia, and she has been such a role model towards people suffering from dyslexia including myself. I have experienced issues within my life and although I only had contact with Sarah due to dyslexia related topics, my work towards that as now stopped and Sarah as still continued to remain in touch with me daily to see how I am, again ensuring that she is there as and when I need her. She truly is an inspiration and an extremely friendly person who helps as and when she can, she has had a long journey and still continues to show her desire towards dyslexia awareness and the need for further help and I personally cannot think of anyone else that deserves this award more than Sarah".
Monday, March 10, 2014 - "Sarah Chapman is a fantastic role model to both young people struggling in education and to those seeking to return to it after difficult experiences at school. Not only has she bravely shared her story among her peers and in the media but she has gone to great lengths to personally ensure that the issues surrounding dyslexia are discussed and addressed in campaigns to increase awareness. Whilst being driven and resourceful when it comes to her work and fighting for a cause, she is also a loving and caring mother, wife and friend. She sets a great example to those who have been told they 'cannot have it all' by showing them what passion, determination and hard work can achieve, even in the most difficult situations. She is quite simply an inspiration."
Monday, March 10, 2014 - "I have known sarah for about 7 years both as a friend and a colleague and she has always been an inspiration to me. She always puts 110% effort into everything she does! She inpsires me to try my best at everything and to never give up! No matter what life has thrown at sarah she has always come back fighting, becoming a better person afterwards, which is a challenge in itself because she is always trying to better herself. Sarah has had to contend with quite alot of trouble throughout her life but despite this she has never complained or gotten down she just picks her self up and gets on with bettering her life, whatever it is from parenting to university. I have recently started an open university degree, sarah was one of the reasons i decided to take up studying again, she made me realise that life is too short not to just go for it! "
Monday, March 10, 2014 - "I am voting for sarah as i believe her story to be inspiring, and of immense value to others who have had limits put upon them or even limited themselves,her dedication to bettering herself is to be admired and i believe she will be of immense value to many, when it would have been easier to sit back and just accept things the way they were she got up and got going, how many people can say that? More power to you lady!x"
Monday, March 10, 2014 - "Ive met sarah on a few occasions and after reading her story in the paper i was really inspired by her , she is very friendly and helpful lady who i think is a positive role model to all "
Monday, March 10, 2014 - "An inspirational student who has used her own experiences to support her fellow students by raising the profile of her disability. She really shows what personal determination and courage can achieve."
Monday, March 10, 2014 - "I met Sarah Chapman at a Common Purpose Frontrunner course in Nottingham last month. The first thing I remember was her lovely heart warming smile, she made everyone on the course feel very comfortable and interacted with us as equals even though she was one of the leaders on the course. She was always on time every morning at the hotel reception to make sure all participants were looked after. We had people with diverse disability on the course and Sarah made sure we were all catered for right from breakfast time till dinner when we all retire to our rooms. She was hands on and was often seen taking food to the visually impaired and making sure we all got on our assigned taxi's to the training centre each day. At the training centre, she would sit at the back and keep a close eye on all of us just to be sure we are happy and coping well with the busy long days.
She was always looking out for us and made sure we had all we needed during the course. Her organisational skills are next to NONE!. She always had a notepad and pad making sure everything is running smoothly and on time. I remember a presentation a made to the group on the last day about my passion to have dyslexia diagnosed in Ghana, growing up in a country where dyslexia is not recognised and having the condition is educationally challenging and very difficult to say the least. I only found out I had the condition in my second year studying my degree in the UK.
After sharing my story, Sarah came up to me and encouraged me to pursue my dreams. She also offered to help me in anyway she can and to call on her anything for support as she has great knowledge about this educational inequality in her line of work and through personal experience. At that moment i felt even more privileged to have known her. We come from different backgrounds but our disability brought us together because Sarah opened up to me and shared her experience to support and encourage me with my goals. My aim to have dyslexia recognised and diagnosed not just in Ghana but in all other countries with this inequality. Sarah was the first person I've come across besides my family who has openly encouraged this dream to help others achieve their potential academically.
She has great love for her family and I can identify with that too, she is always happy, down to earth, very intelligent and encouraging. Nothing strops her from becoming the best even with her disability and that is a blessing indeed. Am truly privileged to have known her and I hope we keep in contact for life.My name is Irene Ampofo, am a registered Occupational Therapist but I work as a psychological therapist, am also studying my Masters in Public Health. "
Monday, March 10, 2014 - "There are many reasons that Sarah is a role model to the students at University of Derby and to the wider community in general. See has single handily organised a phenomenal dyslexia awareness event which has proved to be the biggest and most successful welfare event this year which has provided inspiration for dyslexic students. The event not only demonstrated how they can manage their disability but also how they can view it positively and become successful in their chosen career paths, through the activities provided by Sarah during the event but also by Sarah own candidness about her own past struggles with her disability compared to all of her notable recent successes.
This event was also the biggest single fundraising event within the Students Union this year, the fundraiser in second place was something organised and ran by several sports teams – Sarah did the vast majority of her fundraising alone or in the capacity of a volunteer manager. Her display of initiative, self motivation and determination has inspired many other student fundraisers to 'up their games' and try and beat Sarahs' amount raised. This means that Sarahs' actions have not only benefitted her own chosen charity but also dozens of other local and national charities. Sarah shows no sign of slowing down and basking in the glory of her recent successes, but instead has focused on pursuing a career in helping people understand and overcome their own disabilities and continues to take on numerous prestigious volunteering roles. Having said all this, the main reason I believe that Sarah is a role model is simple. She has proved all those people that told her that she would never achieve anything wrong. "
Monday, March 10, 2014 - "Being dyslexia myself I can relate to some of the experience which Sarah has been through so I can understand all the obstacles she has had to face. She has not only fulfilled her academic ambition but has managed to use her experience to allow others to grow and reach understanding of the dyslexia. I feel she is always looking for new challenges an if she says she is going to do something she will do her upmost to fulfil this goal. Sarah gives inspiration by showing that whatever the obstacle you have in life you are able to overcome it and to take opportunities as they arise. I feel that, after meeting her, she is aware of other people lack of knowledge in dyslexia and self confidence which allows people to achieve self esteem. Dyslexia awareness is something that is close to my heart and anyone who can make people understand that they can still achieve despite being labelled deserves recognition. Sarah not only with my beliefs that the only obstacles that you have in life are the ones which you put there she supports overs to both understand and overcome theirs."
Monday, March 10, 2014 - "She is totally amazing, dedicated, inspiration and a pillar of the community. Sarah has turned her life around in such a wonderful way, and is a leader that shows others how they also can achieve what they currently believe is impossible. So proud of Sarah. :)"
Monday, March 10, 2014 - "I have just read Sarah Chapmans story on the dyslexia support page where she is an admin. Her story brought tears to my eyes. what an incredibly inspirational person to have achieved so much after the experience she had in school. My daughters are both struggling in school and it brings me great comfort to know that someone who suffered how she did has achieved what she has now. Wow! So many people (myself include) would have given up but reading how she has pushed herself to provide for her children is so inspiring and has actually made me think I should try again myself and have ordered a prospectus from the university. If she can do it with dyslexia so can I! Good on her! I heard her speak on the radio in January and I found it extremely moving. My daughters shed a tear as they listened whilst we had breakfast and I think it just hit home that anything is impossible. Too many people get beaten down by the education system to their self esteem and confidence and this shows how certain people break the mould and come out fighting! How she dedicates her life to improving the lives of other people like herself is admirable and should be rewarded. She deserves an MBE. Amazing lady!. "
Monday, March 10, 2014 - "I was searching for some answers online. as I was struggling to understand my own dyslexia and why it has so much control of me and plays havoc with my confidence, I happened to stumble on the facebook page (Dyslexia Group. Increase awareness and understanding.)and I found a status by sarah calling for people to tell there Dislexia story and I wanted people to hear my story and hopefully get something out of it even if it was just to know there is someone who went through similar problems as them and still managed to get through the school system. I think everything Sarah is doing is great,its really helping people. she is happy to reply to my messages any time of the day or night and shows genuine concern for my well being. The fact that she has a family is even more astonishing it just goes to show how determined she is to give others hope as well as raise a family. She is also very open and shares her own story with the world not many people have the courage to broadcast there life on the radio,online etc yet she does this with so much sincerity, we need more people like her, people others can relate to. people who remind you constantly that you are not alone. "
Sunday, March 9, 2014 - "The reason I am voting for Sarah is she has incredible work ethic, first and faoremost. Which comes from being extremely passionate about what she does, not only that but she is compassionate, caring and a great team player. A highly positive, motivated individual who is well deserving for the award in question.I am a healthy steps advisor, working under the umbrella of NSA. I have known Sarah for close to 8 years and she never ceases to amaze me with her drive and ambition."
Sunday, March 9, 2014 - "It's clear from Sarah's bio that she has had a tough time throughout her educational journey. What a fabulous role model for other students with dyslexia and what can be achieved if you have the determination. Well done Sarah."
Sunday, March 9, 2014 - "Sarah asked me to write a story about my childhood and my struggles with having dyslexia. It was very therapeutic for me to participate in this and I found Sarah's sympathetic ear to be really helpful. Sarah's event was really interesting and utterly fantastic. I look forward to the next one!"
Sunday, March 9, 2014 - "I am voting for Sarah as she's a true inspiration. I met Sarah on an online chat room for Cyprus brides and she came across as such a strong lovely lady. We chatted more as we were both pregnant with our second childrenat the same time. It was during this time i saw how hard Sarah was working in all aspects of her life. I learnt about her dyslexia and how it affected her childhood. However she didn't let this get her dpwn. She decided to raise awareness and study hard. To get messages out there and help others. Whilst being an amaxing mummy. Things have gotten very tough at times and i admite her determination not to give up. And look at what she has achieved. The world needs more people like sarah :)"
Sunday, March 9, 2014 - "Sarah has not just been a great friend but also a role model, and it is so unfortunate that I just recently meet such an inspiring young lady. She has a story- a past, a present, and a future, and it is amazing to hear and see how she has grown and changed over time, into becoming who she really wants to be. Her story serves as a motivation for other young ladies out there like me, encouraging us to go out there and be the best we can be. But most importantly Sarah's life has proven to the world that having a learning disability is not the end of the world, but rather the beginning of a new and interesting journey.
I was fortunate to attend the leadership course. Everyone has a story and everyone has a challenge they have to overcome, but the most important thing is not how big the problem is, but how you decide to look at it and overcome it. This is what makes Sarah's story special, as she faced up to her disability and made the best out of it, not pretending it is not there but also not allowing it hold her back. During the common purpose course, Sarah was extremely helpful and dedicated, and she was so caring especially when I fell ill during the duration of the program. Sarah came back from the course venue, and stayed with me at the hotel, taking care of me and making sure I was ok. Sarah packed my bag for me, made sure I was ok and also got the hotel to extend my check out time, as I was unable to move or check out of the room on time. She was so encouraging and stayed with me in my trying period, without judging me or making me feel bad like other would have. Sarah understood my health condition and cared for me just like a sister would and for this I appreciate her so much, and I am nominating Sarah as the positive role model of the year. Because as a role model you must be able to look out for people on your team, and show empathy and support for people around you, and this is what makes Sarah Chapman special. She had lots of positive dreams and visions and we all love her and wish her all the best and so hope she makes it to the top, as she deserves nothing less than that."
Sunday, March 9, 2014 - "I had the pleasure of speaking to Sarah Chapman after she contact me asking for my dyslexia story for a exhibition at Derby university. I am a mature student of 32 and I only found out I was dyslexia 2 years ago while at university, although finding out i was dyslexic did immensely help me and progress my career, such as being able to brave doing stand-up comedy for the first time as well as writing and making a sitcom episode (which has gathered press from BBC and various agents and production companies and I am currently pitching for a TV series) Amongst all this success I didn't realise until I was asked by Sarah to write my story did I realise how dyslexia had held me back, shaped me and confused me, it's difficult to explain but for years I assumed I was a fake, of course I can form sentence and I have a high IQ but the mind of a dyslexic person assumes that if you cant write this down then somehow you faking it and that's how I felt for a while, as if I lie a lot which of course is untrue and now looking back at my story I wrote for Sarah's exhibition, I see how I was to how I am now. I uploaded the story onto facebook and received emails from old friends and pass relationships, since writing this I can honestly say the glass is now half full rather than empty. I have always thought less of myself and always looked up to others and at times I must have taken the wrong advice, as I didn't believe in myself, now I know what I am things have changed. Sarah's exhibition made people aware of what dyslexia is, even for the people that have it, I read most of the stories and I saw the same things repeating, as kids we were told we would never amount to nothing and because we couldn't say it on paper it wasn't worth saying, well now we have a voice… I thank you Sarah and nominate her for this award. "
Sunday, March 9, 2014 - "Simple my reason for voting for Sarah, her story is just like me own and I appreciate her courage and bravey to share it in such detail and visual memory. "
Saturday, March 8, 2014 - "I first came across Sarah's name on a dyslexia group on Facebook. I have found the information and support that Sarah has shared (in my short time of being on the group and from following her on Twitter) has been informative, helpful and positive. As a dyslexic person myself, I am always so happy to see people being positive about my SpLD, and for that reason I am voting for Sarah, because she is not only positive in what she shares but is a positive role model."
Saturday, March 8, 2014 - "I am very happy to vote for Sarah Chapman, for the positive role model award. We originally both met at the Frontrunner common purpose leadership course. She was very inspirational and an influential person to speak to. Her overall life experience was very moving for me and many others. Sarah then invited me to her event, which i was very happy too work with her by her side, during her Dyslexic event. Sarah was very well organised and was very easily able to contact and speak too regarding any concerns with the event. She went around repeatedly to make sure everyone was doing fine, and had a little conversation with us. Especially when I left she gave me hug and said thank you very much for all the help you gave me, I would not have done it without you, This made me feel very happy, part of the team and valued, as a volunteer helper. " Saturday, March 8, 2014 - "She is a real inspiration!"
Saturday, March 8, 2014 - "She is very inspirational" Saturday, March 8, 2014 - "An inspirational person, who shows with determination and ambition you can achieve your goals despite many obsticals and rough times along the way. Sarah shows that the mind is a very powerful thing and mind over matter can make you a success."
Saturday, March 8, 2014 - "She was a huge help to me when I was expecting my first baby & still is now my little girl is here. From late night chats in an hour of need during feeds to helpful friendly advice on anything baby related, Sarah even sent me a Doppler free of charge in the post so I could listen to babies heart beat! I admired Sarah from the word go with how she copes with her dyslexia she certainly doesn't let it get in her way. I remember when she was heavily pregnant with her son she was up all night on her lap top studying & coping with SPD at the same time. I think she is super mummy! I listened to her talking on radio derby about growing up with dyslexia and the challenges she faced at school. I think she was so brave as obviously a subject which is still tough to talk about but she did great & anyone listening who are going through that themselves shows you can still do well in life with the right support. And Sarah certainly proves that with all she's done balancing her family life at the same time & also coping with post natal depression. All of the 'Cypus mummies' are proud of you! "
Saturday, March 8, 2014 - "Sarah is a hard working, confident young lady who I believe deserves this nomination and award. Her desire to improve herself and pass her knowledge onto others is a credit to her. I know because she is my daughter in law. This year her experiences with her own dyslexia have been invaluable with the help and advice she has given to my son, her brother in law, who at 31 has been diagnosed with the same condition. She strives to help fellow sufferers to believe that they too can succeed and reach attainable goals in life. I believe she would be a worthy winner of this prestigious award."
Saturday, March 8, 2014 - "I am voting for Sarah because she is an inspiration for all that know her. Even though she has dyslexia, it has never stopped her from doing her best at university, her work life and even her home life. She has two children, a job and also has time to be at university on a full time course and still manages to get some of the best grades in the year. She also organised an event at the University of Derby to rise awareness and money for dyslexia and continued to inspire people there. Personally Sarah has helped me a lot over the three years I have studies at the University of Derby. First of all I noticed that I was struggling a little with the work and my reading and she made me aware that I too may have dyslexia and put me into the right direction of where to go in the university to see if i could get any support from it. She also has helped me a lot over the years with my essays, helping read over the work i have written and also pointing out specific books or journal articles that were helpful for me to read for my essays. When she found out that i had done so many years of unpaid voluntary work she offered to help me find work."
Saturday, March 8, 2014 - " As worked hard throughout her time at uni, even with dyslexia she has overcome academic difficulties and created an amazing conference to raise awareness about dyslexia and works hard towards all this. I have been a co student with sarah at the university of derby "
Saturday, March 8, 2014 - "I have known Sarah for many years. She has worked tirelessly and in the face of adversity to change her life for the better and help others. She deserves the recognition of this award. "
Saturday, March 8, 2014 - "For overcoming adversity and becoming a positive role model for everyone who has faced challenges in their lives."
Saturday, March 8, 2014 - "Sarah chapman has struggled in life with her dyslexia, and has gone through school struggling with the work and not had any help or support, so this damaged her confidence , she needed support to get the best education. Sarah chapman has came back fighting, she has gone onto further education has researched and studied Dyslexia to be able to help others like her, so they can achieve their best In life . Sarah is the perfect person that's why I'm voting , no one else could so it better. She is an amazing woman. And such a Lovely , hardworking person and has the ability to change peoples lives . Well done Sarah . "
Saturday, March 8, 2014 - "Hard working people, with great goals and aspirations deserve to be recognized. This is why I nominate Sarah Chapman. Only the people who have big heart and work hard with what they have deserve the recognition of others. Great people do great things ! "
Saturday, March 8, 2014 - "wot an insparation to anyone who has failed at school".
Saturday, March 8, 2014 - "I vote for Sarah because she is an inspiration! Not only has she turned her own life around, but she also is helping to turn around the lives of many others. I believe that she will achieve her goals through determination, committment and a deeper understanding of her strengths and weaknesses as dictated by her disability. Sarah is outward looking. She looks to help others all the times and she's a person that makes things happen. I too am dyslexic, as are my children. My youngest son has recently reached crisis point with his dyslexia and I was very aware that he was at peril of disengaging with school altogether. After chatting with Sarah, she came up with a brilliant plan for him to run a skate competition to boost his confidence. Skateboarding and scootering are two of his main interests and things that he is good at. Not only did she offer to help him organise it, but she came up with a myriad of suggestions as to how it could be run on a large scale, in a high profile manner to make most impact in the surrounding area. My son loved the idea and we are beginning to look at this idea and decide how to make it happen. Sarah is a wealth of support and encouragement, and is always a person you can rely on to help you see the way through the problems you are facing with your disability. She deserves the recognition this award can give her and I hope she receives it!"
Friday, March 7, 2014 - "Personally for me Sarah has been and is an amazing role model because despite all of the push backs she has received throughout education it is amazing to see where she is now and to have been a part of such a positive aspect of her education. To be in a lecture with Sarah gives me the drive to push myself more, it would have been so easy for her to get a 9-5 job where she didn't have to relive some of the horrific memories she encountered but instead she pushed herself to achieve for not only herself but her husband and 2 beautiful children. With Sarah successfully getting through university with such amazing results whilst working, organizing an event (which I was honoured to be part of) and raising a family she has inspired me to do the bear that I possibly can. I am proud to call her a classmate and friend and cannot wait to see what adventures she embarks on next. "
Friday, March 7, 2014 - "I have knows Sarah for about four years now and she has done so much to help me and others in the community from helping me as a mother struggling with a new born and depression to very kindly donating a wedding dress to help me have the perfect wedding as I couldn't afford a dress and Sarah wanted me to feel as special as possible on my big day! Sarah has also given me the confidence to go back to collage and to better myself and be the role model for my girls that she is for her children because of Sarah I now know that dyslexia dose not have to limit you in anything you do."
Friday, March 7, 2014 - "I've know Sarah from when we were kids, to see what she has achieved while having 2 children, getting married,studying and working is amazing. She is an inspiration to us all."
Friday, March 7, 2014 - "Sarahs project to raise awareness of the successes of people with dyslexia was fantastic. I participated and it was like therapy. Sarah showed how dyslexia is a gift that is also a curse . Dyslexics have so much to offer the world and the world is a much more colorful and diverse place with them in it. Sarah workds so hard to show this. "
Friday, March 7, 2014 - "Sarah is a real fighter and has shown remarkable strength of character to overcome the difficulties she has faced to become the happy, confident succesful person she is now. She so deserves to have all her hard work recognised by gaining this award."
Friday, March 7, 2014 - "She is a fellow student and has taken part in some of my undergraduate research to encourage the University of Derby to become a supportive institution in regards to pregnancy and parenthood."
Friday, March 7, 2014 - "Insipirational life story, confident enough to share it to reach other people in similar situations or with similar life stories. Has done a lot of work for the vulnerable and is a gread advocate for the rights of dyslexics. "
Friday, March 7, 2014 - "I knew Sarah in school, she was a lovely bubbly girl but you could see she didnt get along with school life and couldnt understand why. We now know she has dyslexia, Sarah doesnt let this keep her down, shes come so far since school, an amazing and inspirational lady with 2 beautifull children, a wife and her whole life ahead of her. Not only is she a mother but shes also got her hands full being a student, she works hard to keep her family life and student life floating and manages it so well. Shes also become a role model for other dyslexic people and has done a radio interview to explain the impact this had on her as a child at school with no awearness of her dyslexia. Sarah youve come so far, im so proud of you."
Friday, March 7, 2014 - "Because she is inspiring !"
Friday, March 7, 2014 - "Sarah was an inspiration to me anyway, before I was aware of her disability. The fact that she has battled through this is just unbelievable. The hard work she has put in to succeed is incredible but not only that but she is now trying to raise awareness it is even more so. "
Friday, March 7, 2014 - "Since it is entitled to vote in the Welcome to the National Diversity Awards 2014 I would like to make my voice to Sarah , Although I have met her recently in the common purpose frontrunner association with Santander course being one of this organization which is got a place in the city of Notengaham last month We found in Sarah summit Morality? Vigor and vitality and also was active ingredient in organise the sessions in that time Even in the way of her words and treat us as students progress she was like magnificence always smiling and has a huge of experience whether Scientific expertise or Practical experience so so that's why I would like to give her my vote strongly because I believe she is the right person to be . I'm 30 yers old student at Coventry university studying MBA in engineering management program "
Friday, March 7, 2014 - "I met Sarah during first year and I can honestly say she is the most dedicated individual I have ever known. She had one daughter back then and it was so clear to see that everything Sarah did it was for her child. No one should be made to believe that they're not worth anything. It's truly heartbreaking every time I hear about her past; her awful school life and the way she was pushed out of education because everyone refused to acknowledge her strengths. Sarah was forced to have a job where no academic skills were needed, but she was always knew she was capable of so much more. No one should have to feel that they can't do anything; no one should be reminded again and again that they're stupid and made to live through life thinking that no one has time for them.Even after all these years emotional abuse Sarah still lifts her head up high and aims for the clouds. It's truly inspirational. I know if I was in her shoes people's words would have made me give up at the beginning, but as strong as Sarah is she has carried on and is now in her final year of university. No matter what, she always looks for an opportunity to develop her skills and finds new skills and abilities to conquer. Every week she tells me about a new opportunity she has found and she never hesitates to start them straight away. No one can blame her for being study obsessed when there are so many people to prove wrong and believe me, there are so many ignorant people who need to see just how much of a successful person Sarah is and always will be.I have Dyspraxia myself which means my organisation skills aren't as good as they should be, but Sarah dedicates endless time to help me and others when it comes to the stressful assignment period.
I can't express my gratitude for the way Sarah is but she will always be the most helpful student I know.She's a student rep at the university, and always shows a special willingness to help others and no matter what she will always encourage students to take additional courses or attend events that will develop their own skills.It's truly inspirational how much Sarah dedicated to developing her own skills as well as others. I never hesitate to ask her questions about anything as I know she will answer in pure honestly and care.Sarah was pregnant during our second year which only made her more determined to be the most successful student as well as Mother.
Even through the tough times of pregnancy and supporting an additional member of her family she still showed up to lectures with a smile on her face ready to learn. I honestly don't know how she does it.So, now nearing the end of her final year of university, with the never ending stress of her dissertation, Sarah has grown into the most dedicated and determined individual I have ever known. I know that even though she is nearing the end of her degree, her passion and love of learning will continue for the rest of her life. She will continue to prove all of those people who doubted her wrong and I know her children will grow up to be as proud of her as I am. How amazing and wonderful is it for them to know that the greatest role model is their own mother? "
Friday, March 7, 2014 - "Extremely dedicated to her work within raising awareness at university, and her work itself.Inspiration to all."
Friday, March 7, 2014 - "Sarah is an inspiration to anyone at university. She is a role model for any student suffering with dyslexia. I have known Sarah since the start of my course at Derby, and we mostly speak online. She is my rock when I am having problems, and a wonderful listener. She is a student Rep for the special educational needs pathway students along with putting on an amazing event promoting dyslexia and raising awareness which engaged all, and was a great success. Along with having two small children, and a busy home life Sarah is proving many who caused her problems at school wrong, and becoming the face of Education Studies. She has built up confidence, through being knocked back and this to me as a younger student encourages me to boost everyone around me. Her enthusiasm for change, and positive outcomes on studying and others is to be commended. Sarah will always be a success, and after her bad run of luck her sunny personality and positive outlook will see her through. Good Luck Sarah, you deserve it. "
Friday, March 7, 2014 - "Shes a lovely person " Friday, March 7, 2014 - "I worked with Sarah on leadership programme where I found her to be an approachable person who is willing to give up her privilege for others. She despite her own limitations was happy to give others her attention and help in every way possible. Sarah is kind and hardworking as portrayed by her hard work in her studies and despite juggling family life with education. Sarah left her very young famI'll includinga baby for the whole week whilst giving her precious time for the benefit of others. I remember on a night out Sarah braved the night and cold to return to the hotel to collect me because I rely on a wheelchair and didn't know where I was going. She even kept me at ease with a ttelephone conversation as I went to meet her in order to join the rest of the group. She did not stop there as she continued ferrying people back to the hotel during the evening. I remember she even missed out on most of the fun as she ran errands for the comfort of others. Sarah deserves an award in order to recognise how she puts others before her. "
Friday, March 7, 2014 - "shes a credit to her herself and family beautiful person in and out x"
Friday, March 7, 2014 - "Sarah Chapman has overcome huge obstacles in her life to get to where she is now. Her disability had a huge impact on her education but she has faced adversity with great strength and humility. Not only is she studying as a mature student whilst being a parent to two children, she offers her time and skills to a huge array of organisations, charities, people without objection. Her recent commitment to supporting the Frontrunner for disabled students programme run by Common Purpose in association with Santander, was an immense task and one she had little experience of before shouldering the responsibility we asked of her. She stood up and achieved beyond our expectations whilst giving other students the confidence, skills and inspiration to become better leaders both at work and in society. I am privileged to know her and I look forward to seeing how her career emerges. I have no doubt she will go on to do great things. I am Genevieve Barr, BAFTA nominated for 'best actress' for playing the lead role in 'The Silence'. I also work for the non-for-profit leadership organisation Common Purpose, delivering residential courses for university students with disabilities. We have now had over 450 students from 98 universities across the UK attend the programme. "
Friday, March 7, 2014 - "You can summarise Sarah in one word - dedication."
Friday, March 7, 2014 - "Really good at sharing her story,and drawing on her own experiences to inspire others facing similar challenges. "
Friday, March 7, 2014 - "a true insperation,overcoming negative sterotypes and personal difficulty,s to help people who find them in there isolated hell"
Friday, March 7, 2014 - "She has achieved so much!! Good on her!!"
Friday, March 7, 2014 - "Im voting for Sarah as I've followed her journey and am amazed at how much she has managed to achieve over the year's. Sarah's done amazingly and even continued to study while she was pregnant and looking after her daughter, something I think would be incredibly difficult! "
Friday, March 7, 2014 - "Sarah has come such a long way, turned her life around completely. She is an inspiration to me and many others. "
Friday, March 7, 2014 - "Sarah is one of the most hardworking people I know. She has let nothing hold her back and is a stunning role model for anyone, let alone those with a diability. After a difficult experience at school she took responsibility and turned her life around. Her continuing success is a reflection of her determination, hard work and resilience which is why she deserves the Positive Role Model Award - Disability."
Friday, March 7, 2014 - "Very inspirational person"
Friday, March 7, 2014 - "Amazing person and has done a lot to help people with dyslexia "
Friday, March 7, 2014 - "Lovely person. Inspiration"
Friday, March 7, 2014 - "As she works so hard to help and inform others of information as well as looks after her lovely family. "
Friday, March 7, 2014 - "Me and Sarah got to know one another through a group for mums in derbyshire...it wAsnt until Sarah organised a night out with the group wich turned out to be an amazing night...going on that night out alone gave me the courage to them go on and make more freinds and meet new people. Sarah is a wonderful person she is strong and confident and self assured she is honest and trustworthy. Sarah has achieved so much not just through uni but with everything she did before that to.. Sarah did an amazing job with the dislexia association event ..the radio interview and the newspaper article..to hear about her life through school to what she's achieved now..well if that isn't inspiring I don't know what is...she alone is enough to make people want to better them, selves and try harder..Sarah has been an amazing freind to me, I have a son who has global developmental delay he will be six this year and I currently at the level of a 3-4 year old I have struggled with him and his behaviour issues for a long time and alot of it was down to his schooling..we have had early learning intervention team to my house he's had speech and language therapy before school ..but Sarah kept me sain she told me that I needed to push for a statement at school to get him to a special needs school..she gave me the links to information I needed to know she told me the questions I need to be asking his teachers...the teachers never seemed to listen to me at his individual learning meetings and Sarah gave me the courage to make sure I was heard I started asking them the questions and told them I was conserved about his level of delay and now I am currently waiting for a report back from an ed psychologist after all this time I feel as though I am getting where I need to be and Sarah gave me that confidence to push further.. Also she is a mum to 2 children she has done gone through pregnancy whilst having her little girl to look after and she suffered with a lot of pain yet she ploughed through those essays and did her best to get them handed in she went through anger tears and frustration BUT She did NOT give up.. Sarah is a big achiever and I know she is going to go on to do amazing things..what she has done so far is just the beginning of many more things to come I can feel it.. She is a role model to mums.,single mums and people with dislexia she Is a role model to her children she is a role model to me and many other people...I am extremely proud of her and I am proud to have her as a freind to.. She deffinatly deserves an award..she is one of the nicest people I know and is allways willing to help others even when she's knees deep in essays..and has lots of courage to give to those who need it. "
Friday, March 7, 2014 - "Sarah is a true inspiration especially to those who are faced with the same challenges. It just goes to show you CAN do it even if you've had a tough time at school growing up. I've enjoyed keeping up to date with her journey & she's managed all of this whilst being a fantastic mummy at the same time! "
Friday, March 7, 2014 - "I am voting for Sarah Chapman because I feel as though she deserves the positive role model award my reasons are as follows: I, a young mum of one moved to derby at 37 weeks pregnant with no family or friends support surrounding me I found myself isolated after my daughter was born. I joined a group for mums online; through this I gained contact with Sarah, Sarah organised a very successful get together for me and other mums in the same situation. This opened up a whole new network of friends for me and helped me in my new life path helping me gain independence in my new area Sarah empowered me to gain confidence in meeting new people. I was suffering with PND and became very low, Sarah used to meet me for coffee and bring her little boy along with her for company for my daughter and listened to my worries and problems offering an open ear and lots of great advice. I believe Sarah is an extremely positive role model especially for myself as a young mother with no qualifications and dyslexia.. She has proven to me that just because you have difficult circumstances it doesn't stop you from achieving your best from life as she juggles 2 children. A home. Marriage. Jobs and university. Plus always finding time for peers in need Therefore I believe she is the best candidate. THANK YOU SARAH for being MY POSITIVE ROLE MODEL!! Thanks to you I've got my confidence back, a new job and am currently looking into higher education opportunities !!"
Friday, March 7, 2014 - "I am voting for Sarah because she is a dedicated and passionate hard worker and has achieved alot and come so far in this field already. She has a great understanding about dyslexia and education and just how important it is for schools/colleges/universities to have as much knowledge as possible to provide the best education to students all round. She has raised so much awareness for this cause already which i think is incredibly important considering the lack of support from the government towards education, amongst other things. For all her hard work, passionate commitment and level of achievement so far i believe she deserves this award."
Friday, March 7, 2014 - "I met Sarah on the Front Runner programme in 2014. I found her to be incredibly helpful and she assisted me with aspects of the course that were challenging for a visually impaired student like myself. As she told me of her achievements, I came to appreciate how inspirational she is as a person, leader, and advocate for people with disabilities. I was particularly impressed by her contributions to help those with dyslexia. "
Friday, March 7, 2014 - "Sarah is a really inspiration to anyone either with disabilities or had a unsuccessful life She has proven that with a solid and determined attitude you can overcome anything if you work out. Managing her education alongside raising a young family would be a challenge for anyone let only someone with disabilities and has been lead to believe they are stupid. I believe Sarah is a positive role model to anyone."
Thursday, March 6, 2014 - "Sarah will always give her 110% in everything she does. Sarah has been a great ambassador for her chosen subjects and has a clarity of focus and energy to help others. "
Thursday, March 6, 2014 - "I am voting for Sarah as she has really turned her life around, school was a struggle for her and very unsupportive. Later in life she discovered that she's been suffering with dyslexia and instead of letting it hold her back she has inbrassed it and used it to help others that are also struggling with dyslexia and doing this while doing her teaching degree".
Thursday, March 6, 2014 - "She accomplishes so much that helps others, whilst balancing time with her family and uni"
Thursday, March 6, 2014 - "Exceptional student who has but a huge amount of dedication into raising the awareness of special educational needs, well done!"
Thursday, March 6, 2014 - "I met Sarah during a Leadership course run by an international organisation - Common Purpose. Sarah was part of the organisation team and throughout the three day course, i noticed many excellent qualities about Sarah which makes her a role model. The course had over 35 candidates all of which had a different disability. In general many people are extremely hesitant to approach those with a disability, however Sarah was not only extremely helpful but she showed grate signs of care towards all students and treated us with equal respect. As well as this, she has a very interesting background in that regardless of her negative past experience throughout school, she has proved to herself and others that with determination one can get anywhere in life regardless of how much education one may have missed. "
Thursday, March 6, 2014 - "Sarah is so passionate about her work and wanting to make a difference. Sarah tirelessly goes above and beyond to help others.i am a mum like sarah and also work part time and sarah is always ready to five advice."
Thursday, March 6, 2014 - "Sarah really is a truely inspiration to so many people she has overcome do many obstacles to achieve what she has she has amazing advice and support for others in the same situation as herself all while juggling university work husband and children she really is a super star "
Thursday, March 6, 2014 - "Sarah has overcome her dyslexia when others tried to knock her down, to do brilliantly not only with her education but also helping others and organising an event all about dyslexia at Derby University which included doing radio and TV interviews not only about the event but also her personal story and educational journey. Sarah is an inspiration to everyone regardless of their ability or disability. She combines her educational aspirations with being a Wife and Mother and is a great supportive friend. I fully believe that whatever Sarah focuses her energy on she can achieve it and when she completes her degrees she will continue to inspire and promote dyslexia to make others wish to aim as high as they can and assist people to achieve their own dreams. "
Sorry, there are no upcoming events