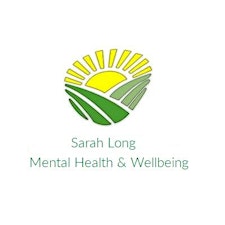 Sarah Long Mental Health & Wellbeing
Training is delivered by Sarah Long, a Mental Health First Aid Instructor Member with seven years experience of working in a wide range of settings. 
Sarah draws on lifelong experince of mental ill health to support others in building their recovery and way back to wellbeing. She has worked with employers and unions in raising awareness and understanding of disability and mental health, to enable workplaces and mangers to support staff to reach their full potential, benefiting all through improved wellbeing, morale and productivity
In addition to being an accredited MHFA Instructor Sarah also has a  postgraduate qualification in Interpersonal and Counselling Skills along with a commitment to ongoing professional development in  other mental health and wellbeing related areas - and as a Chartered Health Librarian, a commintment to evidence based practice.
Connect with Sarah on social media, or find out more on the website - including client comments and ratings.