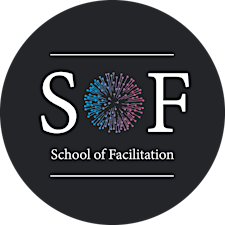 School of Facilitation
​The reason why The School of Facilitation was created.
Kirsty Lewis's objective is to create awesome networks of facilitators, trainers, coaches and consultants who come together to connect, learn and share through our regular gatherings in Bristol, Winchester,London and The Midlands.

SOF Workshops, Gatherings and events
These are events organised or booked with The School Of Facilitation that bring you new ideas, skills and ways to facilitate, train or design.

SOF Summer School
A three day event allowing you time to reflect, renew, polish up on
some skills, connect and learn.

Annual Christmas Lunch get together
Because if you are self employed, celebrating a year well done on your own with your party hat is frankly boring and sad!
Sorry, there are no upcoming events