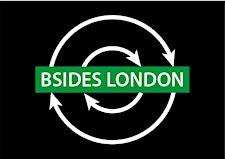 Security BSides London
Security BSides is a community driven FREE security conference. The goal is to expand the spectrum of conversation beyond the traditional confines of space and time.  It creates opportunities for individuals to both present and participate in an intimate atmosphere that encourages collaboration. It is an intense event with discussions, demos, and interaction from participants. It is where conversations for the next-big-thing are happening.
Legal: Security B-Sides UK Ltd is a registered company in England No.7819040. We are non-profit but not a registered charity.
Privacy: We are comitted to protecting the confidentiality and privacy of information entrusted to us. We are registered with the I.C.O as data controllers but all demographic information collected during the registration for this event will be anonymised.
Sorry, there are no upcoming events