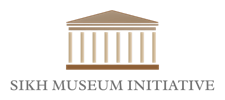 Sikh Museum Initiative
The Sikh Museum Initiative will focus on locating and uncovering relics and documents which binds the two communities together. This national programme will leave a lasting legacy for future generations so that second generation Sikhs will understand the close relationship that exists.
Aims To create a digital platform for Sikh exhibits.To give lectures on shared Sikh and British history.To source relics and artefacts in public as well as private institutions.To preserve places and artefacts linking both communities.
Sorry, there are no upcoming events