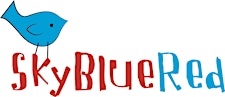 SkyBlueRed Arts
SkyBlueRed Arts is a community arts organisation headed by Miki Rogers who also owns and runs her solo craft business 'Ruby and Blue'.Miki has many years experience of working with large groups, and specialises in events for both children and adults with Special Educational Needs
Miki Ran SkyBlueRed as a single venture for many years, and later set up / ran workshops at the Guisborough venue 'SkyBlueRed Studio', before returning to community arts.  SkyBlueRed Studio  is now no longer part of SkyBlueRed Arts.
The organisation provides high quality arts projects for community projects and the general public, through collaborations with local artists and craftspeople.
SkyBlueRed aims to be fully inclusive, providing 'person centred' events and workshops.
More info about SkyBlueRed here:
www.rubyandblue.co.uk/community-arts
or email : miki@skybluered.co.uk
Miki also co-runs 'Totally-Locally Guisborough' a shop local campaign which also involves independent markets, 4 times a year on Westgate in the town.
Sorry, there are no upcoming events