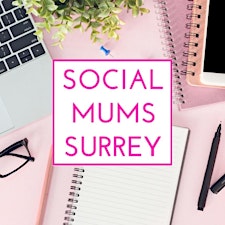 Social Mums Surrey - Guildford
 Social Mums offers help and support to small business owners with their social media marketing by running a series of workshops that aim to teach you how to use social media effectively for your small business.
Their workshops in Guildford, Surrey are run by Social Media Consultant Becca Jackson. 
Becca has 12 years brand marketing experience at Unilever working on brands such as Flora, Walls and Dove in both global and local roles including spending 2 years working in Sydney. Her last role at Unilever was in the Global Learning Team in London managing the training programme for Unilever marketing graduates.
In 2015, after the birth of her youngest son, Becca left Unilever and trained with Digital Mums and graduated from their Strategic Social Management course in August 2016. For the last 3 years Becca has been working with SME's on their social media strategy, training and channel management across a variety of industries such as fashion, children's toys and charity. Becca really enjoys working with start ups and SME's to help them identify their audience and channel strategy as well as training business owners to have the confidence and skills to manage their own channels to grow their business.
Sorry, there are no upcoming events