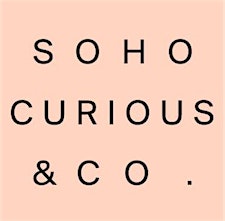 Soho Curious & Co.
We are an arts consultancy who sit in the space between commerce and creativity. We work with brands on visual research, artist connections and we help bring projects to life. 
Through our global network we'll find the most exciting talent to perfectly match our client's identity. If we don't already know them, we'll find them. 
Creativity resonates. It enhances brand visibility and puts our clients at the heart of culture. 
Sorry, there are no upcoming events