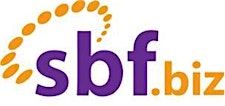 Spelthorne Business Forum
SBF s a collaboration with local businesses and Spelthorne Council.
Work Life balance is a key focus for the Spelthorne Business Forum, supporting events and programmes that develop local business whilst supporting the community spirit.
Every year we organise and host many special fairs and competitions to help develop the entrepreneurial energy of our up and coming businesses.
Explore our coming events, and join us today to make Spelthorne a truly business and residential go-to place.
Sorry, there are no upcoming events