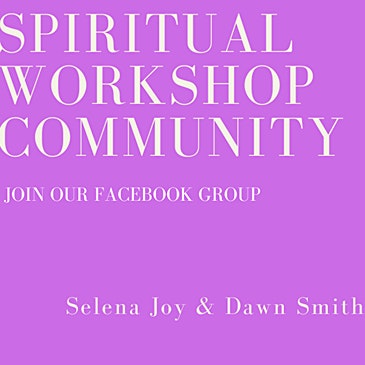 Spiritual Workshop Community
Welcome, we are Dawn Smith and Selena Joy and we are the Co Founders of the Spiritual Workshop Community Group where you will find a strong supportive Community Spirit.
The group is a place of learning and a Spiritual Hub for Courses and Workshops that Selena and myself have designed for all levels of development.
For access to our group Newsletter and information on up and coming Courses, 'Lives' and discussion head over to join the group now by clicking this link
https://www.facebook.com/groups/spiritualworkshopcommunity
For Founding member status and special discounts join before the 1st January 2021.
We look forward to connecting to you!
Dawn & Selena xx
Sorry, there are no upcoming events