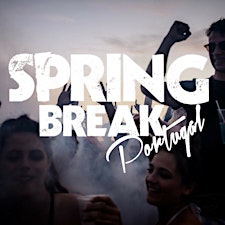 Spring Break Portugal
Spring Break Portugal is a unique

 5 day & night holiday festival with exciting events and plenty of adventure. 

Set in the heart of the Algarve, it's the ideal location for great weather, fantastic atmosphere and crazy parties.
Join hundreds of people in Portugal for almost a week-long escapade, as we take over Albufeira (a popular Portuguese holiday destination) at Spring Break Portugal.