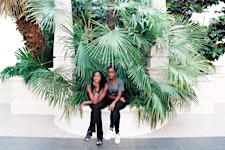 SSPACE°
SSPACE° is a creative platform, connecting cultures through curated events.
OUR  S T O R Y
We wanted to create a cross-cultural dialogue.
Starting with documenting our travel experiences, we
quickly noticed the lack of interaction between neighbouring people and
realised we could unite them by curating events.
Our innate desire to create and to awaken minds, they explore the world's creative scenes, one space at a time
- from the cobbled streets of Istanbul, to the
mountaintops of Norway.
•Shanice & Suzette •
@ss_pace
Sorry, there are no upcoming events