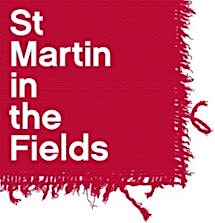 St Martin-in-the Fields
St Martin-in-the-Fields is a landmark church in the heart of London. It is a hospitable, vibrant and forward thinking community with worship at its heart. Located on the northeast corner of Trafalgar Square, St Martin-in-the-Fields is steeped in beautiful Georgian architecture which has been imitated across the world.
Church services can continue in Tier 3. To ensure a safe and joyful experience of our most popular carol services we have limited places available this year. If you are unable to reserve a space at your chosen service please do consider our other Christmas services, joining us for Epiphany Carols on Sunday 10 January at 5pm or joining our world-famous choirs any Sunday at 10am through this winter and beyond.

Our choirs are also singing in our Courtyard Cafe this week, Thursday-Saturday 6-7pm and Sunday 3-4pm.
You may also be interested in our forthcoming discussion with Bishop Michael Curry, presiding bishop emeritus of the Episcopal Church in the USA who preached at the wedding of the Duke and Duchess of Sussex, details of which can be found here.

Sorry, there are no upcoming events