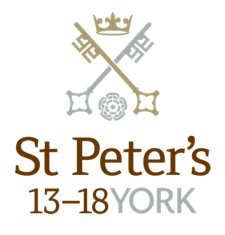 St Peter's School, York
Founded in 627 AD, St Peter's School is the fourth oldest school in the world.
The St Peter's School Public Lecture programme is a series of lectures, talks and presentations by a range of expert speakers from many disciplines.
The School organises several of these per term. They are open to the public and completely free to attend.
To be kept up to date with our series of lectures, you can join our mailing list here: http://eepurl.com/cYUt8P
Sorry, there are no upcoming events