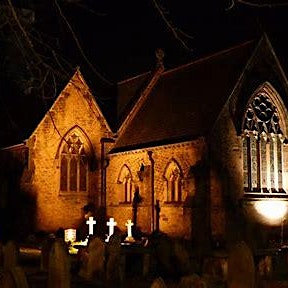 St Thomas' and St Mary Magdalene's Church
Welcome to St Thomas & St Mary Magdalene - Stockton Heath

As COVID-19 cases have risen sharply in our local area we have had to make the difficult decision to close our churches once again. In discussion with our Standing Committees, we felt that with the new strain reportedly being 70% more transmissable and with the vaccine so close we had little choice but to curtail public worship for at least the next two weeks, or until case numbers locally drop significantly. We will review our decision on 26 January.
We have not made this decision lightly and it comes after much thought and prayer. I am grateful to our wonderful team of Church leaders who through their dedication and professionalism are helping us to be the church at this strange time. We are incredibly fortunate to have the infrastructure to continue to worship together online: our 10.45am service from St. Thomas' will be livestreamed on our YouTube channel each Sunday morning (to easily find the livestream, type, "St Thomas Church Stockton Heath live stream" into the search box on the YouTube website). A link straight to the service will be placed on our websites as soon as possible as well. Immediately after the livestream finishes we'll be having a Zoom coffee morning so we can all have a natter to each other after the service - something we wouldn't be able to do if we were actually together in church owing to the no-mingling rule.
All our other midweek activities continue online, as on our regular email bulletin. St. Thomas' will be open Private Prayer on Tuesday, Wednesday and Thursday each week from 10am - 12noon.
If you have any worries or concerns please contact us - all our details are on the regular email bulletin.
At this time that could be frightening, Isaiah 41:10 helps us if we're struggling with the present situation. "So do not fear, for I am with you; do not be dismayed, for I am your God. I will strengthen you and help you; I will uphold you with my righteous right hand."
Yours as always, Michael.