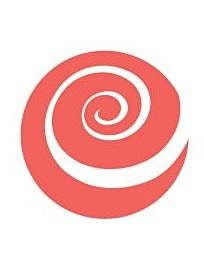 Stand and Deliver - Musical Mama
Based at Royal Porcelain Works, Stand and Deliver is run my Mother and Daughter duo; Anne Bradshaw and Lydia Healy.
Anne Bradshaw B.Sc (Hons), PGCE (HE), Dip HE Antenatal Education, Fellow of the Higher Education Authority. Registered with The Federation of Antenatal Educators.
Anne is a mother and grandmother – and a Bodywork Therapist, with a Level 4 Practitioner Diploma in Holistic Massage with Anatomy, Physiology & Pathology through the Massage Training Institute. She is on the register of the Federation of Holistic Therapists, the Massage Training Institute, and the Complementary & Natural Healthcare Council, and holds a DBS Enhanced Certificate (Safeguarding Children). She is also a Hands on Babies qualified Baby Massage & Baby Yoga Instructor.
Locally, Anne is joint Chair of the Midlands Regional Group of the Massage Training Institute, helping to organise workshops and Continuing Professional Development for Massage Therapists.
For over 25 years, Anne taught parents as an Advanced Teacher for National Childbirth Trust, and lectured student midwives at the University of Worcester as an Associate Lecturer. For two years she worked as Parent Education Consultant for the Worcestershire Acute Trust, where part of her work was writing the script for the labour section of the From Bump To Baby dvd published by the NHS & Worcestershire County Council.
Lydia Healy is mother to Isabella (currently 2.5 years of age). Lydia is a Musical Theatre Performance Teacher, a professional singer, a Children's Contemporary Music Singing Teacher, and a nursery nurse. She has had major roles in many amateur musicals locally.
Lydia loves leading the baby and toddler musical sensory sessions at Royal Porcelain Works. She uses signing and singing to engage parents and babies, and creates a calm environment where nothing is rushed. The sessions are completely baby/toddler led.
Royal Porcelain Works • Worcester
Bennetts Willow Barn • Worcester
Free