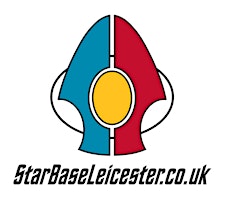 StarBase Leicester
StarBase Leicester (SBL) is a FREE Sci-Fi, Fantasy and gaming community group, right here in Leicester created in 2005!


It's a great place to meet new friends and to enjoy everything scifi, fantasy and gaming related amongst like-minded geeks. It's open to anyone 16+ be they geeky or curious.
 Every months third Friday find us at the Phoenix in Leicester from 7pm. ((Currently changed to)) online events 

Find out more at starbaseleicester.co.uk or at an event.
16 and 17 year olds please bring a responsible adult as we meet in a venue with a bar.
email us at starbaseleicester@hotmail.co.uk
Phoenix Cinema and Art Centre • Leicester