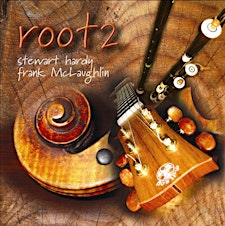 Stewart Hardy & Frank McLaughlin
Stewart and Frank met at a festival of Scottish music in Northern Bavaria. From the start, it was clear that they held common musical values and shared many musical influences. Initially contributing to each others projects, the fun they had working together led them to establish a formal collaboration.
Together they compose, produce and perform music of tremendous variety. As a duo they perform traditional and contemporary tunes stripped back to the bare essentials of fiddle, guitar and Scottish smallpipes.With their long-term collaboration, they have achieved a deep and instinctive understanding of each other's musical interpretations.
The unique and versatile approach Stewart and Frank bring to their music, combined with their ability to draw on a wide variety of styles, produces an uplifting and joyous performance.
Sorry, there are no upcoming events