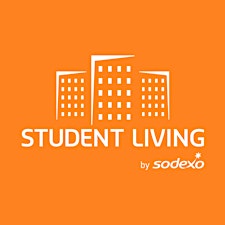 Student Living by Sodexo
We are Student Living by Sodexo
"Living with Student Living by Sodexo is a rewarding and memorable experience."
Student Living by Sodexo has been working with students for over 20 years.
We started working with Universities directly, managing the University owned properties. We're the people checking you in, fixing your lightbulb when it breaks and making sure our students have a great time in their University accommodation.
Fast forward to today and we now operate and manage properties that are privately owned, too.
The key for us is that when you come to live with us the experience is just as memorable, regardless of where in the country or even the world you are.
How can we guarantee this? It's easy. It's because our team really love what they do. At one of our locations in Newcastle in the first year we achieved a 97% satisfaction rate. At another location in Leicester, 100% of students would recommend us to their friends.
Student Living by Sodexo have been working in partnership with Northumbria University since September 2014 to deliver expectional service.
Sorry, there are no upcoming events