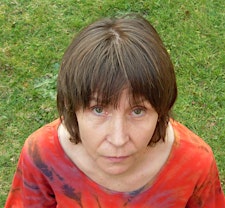 Suzan J Wells
Hi, I am Suzan and I am passionate about health and well-being of body, mind and soul. I have trained in yoga, yoga therapy and been leading groups, workshops and events for almost 20 years.
My philosophy is that everyone is unique and special. I create a safe and loving environment where you can be accepted as you are. Whether physically or emotionally I will gently guide and encourage you the next step.
My training also includes Reiki Master and other energy healing therapies, sound therapy, transformational leadership and life purpose numerology.
Current courses
Mindful Movement and Meditation - Aylesbury
Yoga for Fit Body and Mind - Aylesbury
Chair Yoga - Berkhamsted

Monthly events include:
Yoga & Sound Bath
Sound & Voice Meditation as well as
Mini Relaxation Retreats
Weekend Yoga Retreats
March & June 2020
Online groups for support and development are available for
individuals and
therapists/practioners
Individual sessions for those who want to go deep into their issues, blocks and repeating patterns to make lasting change 

Tel: 07795 517157
Email: suzan@suzanjoywells.co.uk
Website: www.suzanjoywells.co.uk
Facebook: https://www.facebook.com/suzanjoywells/