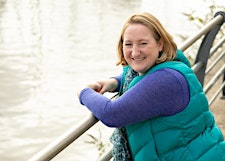 TAMSIN ACHESON
Hi,
I'm Tamsin Acheson. 
It is my vision to create places and spaces where business owners can connect and collaborate in the spirit of reciprocal support, professional development, real growth and in celebration of collective success. 
My career and life experience is extensive, far too much to put into a box, suffice to say I have a proven understanding of psychological theory, counselling practices, business and life coaching, neuroleadership, business structures, strategies, interventions and procedures, training methods, skill acquisition and learning processes. 
I believe in learning, sharing and paying it forward.
I look forward to meeting you and being part of your growth and development process!
Tamsin
Sorry, there are no upcoming events