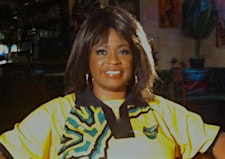 Team at Showpatrol TV
Showpatrol TV is a Creative Branding and Video Content Marketing Company based in Ealing West London. With over twenty years experience in Advertising and Programme Making their clients range from the BBC, Sky TV and Media Trust to Twitter UK.
Founder Michelle Brooks runs the Filmmaking and Storytelling courses as well as Hosts the Branding Brunches with members of her little Black Book. 
If you are building a business and need Video content let her show you how it's done in the most creative and cost effective way.
Sorry, there are no upcoming events