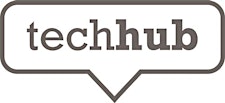 TechHub
TechHub is the community for tech entrepreneurs and startups.
We offer flexible coworking to over 400 technology companies in London with teams from 1 to 80.
We provide a growth support programme giving you access to VCs, free one-to-one legal and accounting advice, as well as promotional opportunities.
1 in 5 of our member startups have received a partner or a customer from a direct introduction by the TechHub team.
To join our community come for a tour or a trial day.
www.TechHub.com
@TechHub
Sorry, there are no upcoming events