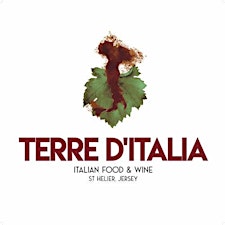 Terre d'Italia Ltd
Terre d'Italia is a niche Italian wine shop incorporating a unique entertainment space in the heart of St Helier at The Weighbridge.

Our selection promotes Italian native grapes and traditional regional food based on some heritage ingredients - all grown in a sustainable environment.
The majority of producers presented in the store are small but professional farmers working in an environmentally friendly, organic way; in some cases, including biodynamic practices. A lot of research, technology, but also tradition is used by these producers to deliver their unique style as well as to reflect the qualities of their specific region.

Visit us to experience the true delights of Italian culture!
Sorry, there are no upcoming events