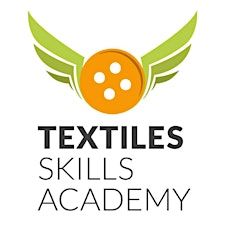 Textiles Skills Academy
The Textiles Skills Academy brings together experienced education presenters and industry experts to deliver relevant seminars and practical workshops for Art and D&T textile teachers, to support their delivery of the curriculum.
The events are delivered by skilled teachers, trainers and industry practitioners to give an opportunity to develop classroom resources, learn new skills and network with fellow teachers.
Founded by Dawn Foxall in February 2015, the Textiles Skills Academy runs events, factory visits and practical workshops throughout the year.
Dawn Foxall has 30 years' experience in the textiles and garment industry as design consultant; presenter and resources developer for Schools for EMTEX; has worked as Fashion lecturer and programme developer at various UK universities and FE colleges; course presenter for The Design and Technology Association, Key Stage Developments (KSD), SFE and other course providers.
Dawn was a co-founder of Liv.co.uk an online ethical department store, where she managed design, buying and sourcing for the Liv brand. In 2017 she launched her own brand, Foxology, producing ethical and British made knitwear and is currently Senior Pattern Tutor at Fashion Enter Ltd for the Fashion Technology Academy. She continues to work with Fairtrade and organic factories in India and Egypt, sourcing ethical and British made products for international brands such as Lush soap. 
Education experts working with Textiles Skills Academy include:
Louise Davies, Heidi Ambrose-Brown, Julie Boyd, Nicky Simpson and Julie Messenger.
Textiles Skills Academy Founder Dawn Foxall