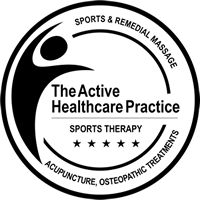 The Active Healthcare Practice
The Active Healthcare Practice offers a unique blend of Sports & Clinical Therapy services for every body, sporting and non-sporting alike.
We offer a range of new online clinical stretching and yoga classes throughout the year, for you to join in from the comfort of your own home. They are ideal whether you have a sports injury, aches and pains from working from home, or even body strains from wearing PPE. All classes are hosted by ActiveHCP founder, Julia Cuttelle, who is trained in Clinical Yoga, Personal Training, Sports Massage, Exercise Prescription, Osteopathic Treatments, Medical Acupuncture and Nutrition.
Click to follow our profile so that you'll be notified when new classes are added.
Sorry, there are no upcoming events