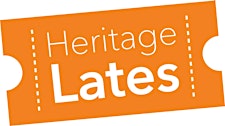 The Association of Anaesthetists
The Anaesthesia Heritage Centre at the Association of Anaesthetists in Portland Place, is a unique medical science museum devoted to the history of anaesthesia and pain relief. The current exhibition Comfortably Numb explores the history of local and regional anaesthesia and how it id udrf got major surgery, during labour, and in some cases for 'awake' surgery.
The Heritage Centre was founded from a donation by A Charles King but has since embraced numerous contributions. The collection encompasses the entire history of anaesthesia, from Morton's demonstration of ether inhalation in 1846 to modern anaesthetic machines and appliances still in use today. An archive and library provide excellent facilities for research into the history of anaesthesia.



Sorry, there are no upcoming events