The Barcelona Taste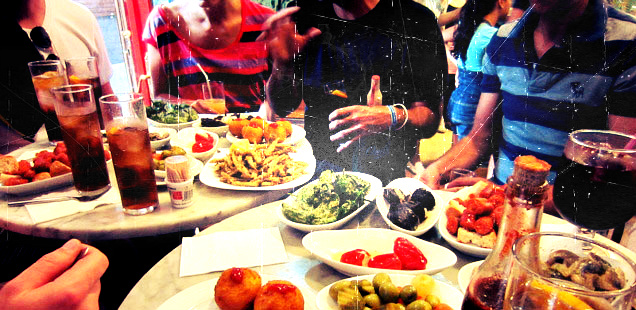 The Barcelona Taste is this city's first tapas tour dedicated completely to Barcelona's food and drink. Yes, we've gained weight since we started. What of it? We love cuisine. We love Barcelona. We love tours. Nay, we love food tours.
So, escape the Ramblas. Exit the Boqueria. And take a break from cheering on Barça in Camp Nou. It's time to step off the beaten path for two hours. And, more importantly, it's time to eat some food.
Yes, it's time to eat a variety of tasty tapas tidbits from Catalonia and the Mediterranean, wash them down with a selection of beverages, and learn about Barcelona's diverse culinary culture, all while discovering some of the city's hidden food establishments.
Sorry, there are no upcoming events