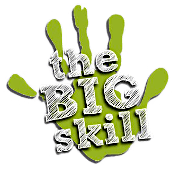 The Big Skill CIC
The Big Skill is a not for profit community interest company  set up to preserve rural skills, provide demonstrations and hands on rural crafts activities; to also act as a training, educational and signposting resource in Mid Wales, Borders & Marches.
We organise various craft and rural skills events where we encourage crafters to demonstrate their skills and sell their wares, and encourage visitors to observe and take part in learning new skills or developing current ones. All events are family-friendly and combine traditional days out with quirky personalities and a lot of fun.
We also provide educational and training workshops, ensuring that much-needed rural skills are kept alive and incorporated into everyday life, thereby encouraging sustainabilty for future generations.
Tickets to our Events are now avavailable through our website - www.TheBigSkill.com
Sorry, there are no upcoming events