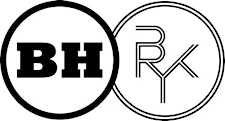 The BiTHOUSE and HWTREK
BiTHOUSE BRYK (Berlin).... a private membership network and lounge for investors, established entrepreneurs, mentors, corporate executives, investors and leaders in government.
"Bridging the Gap" by "Connecting the Dots"
The 
BiTHouse
 is a mentorship driven business development cultivator supporting ventures founded by women, minorities and EU founders. We help others find, align, fund and promote products and services created by entrepreneurs who are representative of the world in which we live, a diverse one. 
BiTHouse
 minimizes barriers to market entry. We "Bridge the Gap," by "Connecting the Dots." 
http://www.thebithouse.org
Sorry, there are no upcoming events