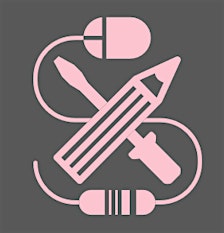 The Co-Lab

Aim:
We want to enable and give you the skills required to carry out your own security research. We do this by providing meet ups in a safe, responsible and friendly space to help with personal development within security research. We want to bring together the various groups we partner with, promoting common goals.
 We have support from groups such as:
OWASP LONDON | Ladies of London Hacking Society | DC4420 | SheCISO | Grenwich Gadgeteers | Leading Cyber Ladies
Outline:
Each meet-up will follow the same outline of specialist talks per session and practical workshops. These will be day long sessions on a Saturday from 10am to 5pm, held in London. Please note there are limited spaces avaliable per session, and a small donation of £25 to cover expenses will be required. This also helps us with securing your place and avoiding no-shows, as spaces are limited.
Some food will be provided on the day and we cover all the expenses for the day such as equipment. This is a not for profit initiative and all spare funds go back into the kitty to help improve future sessions for all.
I want to attend!
Great! if you want to come to a workshop in the future please join the list below as the events are invite only! or alternatively join the waitlist on one of our events below. 
If we have a good demand, we may consider running more frequent sessions.
We have a questionaire which will help us put the right events on with the right people.  

Join the list
You will then be contacted and sent an event invitation for our up-coming events.
Upcoming Events: Security Research Session 1: RFID
Location: Santander Cyber Security Research
Date: 9th March 2019 
Workshop : RFID Technology
We have a stellar team of security researchers who are donating their time to discuss and help others interested in the area of RFID.
This is to help others get started and provide the fundermental skills required.
Adam will be using his wealth of knowledge in the area to give a solid grounding to work from, discussing the RFID subject.
Meadow will be delivering a session on soldering and most importantly how to do it right, paving the way for us to get our arduinos up and running.
Chrissy will be bringing it all together by helping you build your own RFID reader, which will help you understand the basics of RFID electronics, how to get set up with Arduino coding and get reading cards.
Adam Laurie (Majour Malfunction ) - https://twitter.com/rfidiot)
Chrissy Mogan https://twitter.com/5w0rdFish
Meadow Ellis https://twitter.com/notameadow
Technical Skills taught:
Basic Electronics, Soldiering, Arduino coding.
Thoery Subjects covered:
RFID 101, case studies and real world experience, use cases for security research. How you can
get further involved in the subject and the different tools out there to help you.
If you would like to help sponsor us please contact us thecolabuk@gmail.com.
Like what we are doing and want to help?
Sorry, there are no upcoming events