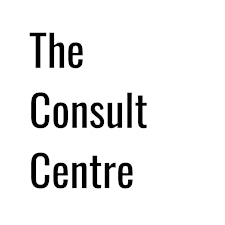 The Consult Centre Ltd
"The best training I have been on, without doubt" 
"Can't believe how much we learn for the cost, just insane!" 
"Relaxed, funny, confidence building, these guys really are fab!"
"I struggled to turn the laptop on in the morning, my god, I was operating like a pro by the end, I don't know how you guys do it, but keep doing it!!" 
Thank you for taking a look at our profile. We guess you looked at one of our events and wanted to know a little more about us. We are glad you did!
The Consult Centre is a company that specialises in Growth. We help companies and individuals grow. From personal coaching to strategic business support. 
Our team is made up of a number of specialisms, all of which are accredited and qualified. 
We don't offer silly priced courses, because we want our training to be accessible to anyone.
We own our own training facility right on the beach at Morecambe Bay, a state of the art training centre, providing a relaxing and supportive learning environment.
Whether you are coming to learn about Facebook, Instagram, Google, Website building, Advertising, Twitter or Linkedin, you will be working with our qualified trainers. And we aren't just qualified trainers, we are qualified and accredited; 
Facebook Pro Status 
Google Pro Status 
Wix Experts 
Twitter Advertisers 
Instagram Accredited 
Linkedin Platform Professionals. 
Train The Trainer certified 
Apple pro Video users 
All our training is supported afterwards by forums, follow-ups and Facebook groups. So we don't just disappear! 
If you are coming to join us for training qualifications, coaching qualifications, leadership training, you will be introduced to and trained by our team of experts, we hold
MSc Coaching and Mentoring 
Accredited Trainers 
Myers Briggs Certified 
CPD certified with CIPD accreditations
18 years of Small and Medium Size business ownerships/directorships
20 years Senior Management in Corporate industry
Our training isn't cheap, our training is affordable, the more people that can access us, the more the business community prospers. 
Call us if you wish to find out more 01524 418225 
We can deliver training both in-house at your premises or deliver open courses at our facilities.