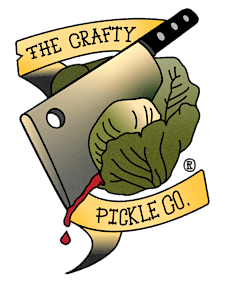 The Crafty Pickle Co.
We handcraft kick-ass, gut healthy live fermented food products in Scotland. We have a mission to reduce food waste by using as much PERFECTLY EDIBLE, imperfect, surplus produce as possible to create our raw, vegan, naturally nutritious fermented food products. 
A percentage of ALL sales goes to addressing food insecurity. As a couple of fermentation-crazy nutritionists we also love to teach the powerful skill of fermenting through workshops and events!
#FermentsFightingFoodWaste
Sorry, there are no upcoming events