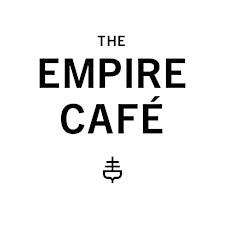 The Empire Cafe
The Empire Café is an exploration of Scotland's relationship with the North Atlantic slave trade through coffee, sugar, tea, cotton, music, visual art, academic lectures, poetry, debate, workshops, historical walks, film and literature. The café will be based in the Briggait (home of the Merchant's Steeple) in Glasgow's Merchant City from 24th July - 1st August 2014
Contributors to the programme include poets Jackie Kay, Millicent Graham, Alan Riach and Fred D'Aguiar; authors Andrea Stuart, James Robertson and Chris Dolan, internationally acclaimed artist Graham Fagan, Hip Hop band Stanley Odd, The Big Big Sing and Dr Richard Benjamin of the Liverpool Slavery Museum, plus many more.
The Empire Café has commissioned poems from eminent Scottish and Caribbean poets on Scotland and the North Atlantic slave trade which will be published in a print anthology which will be available free of charge. Poets contributing to the anthology include Kei Miller, John Burnside, Vicki Fever,Dorothea Smartt, Aonghas MacNeacail and others
The Empire Café will serve dishes developed through a series of experimental origin outreach sessions using some of the empire's most familiar products and ingredients as inspiration. Café operator McCune Smith, Bakery 47 andDear Green Coffee will all join this exploration.
The Empire Cafe is founded by co-directors Jude Barber of Collective Architecture and author Louise Welsh. 'Merchant City Voices', their collaborative series of sounds works exploring Glasgow's relationship with the North Atlantic slave trade won a 2013 Scottish Design Award.
Sorry, there are no upcoming events