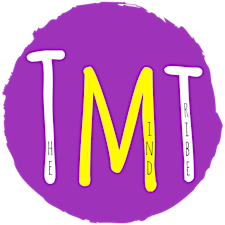 The Mind Tribe UK (Katie Matthews)
Katie Matthews, the Founder of The Mind Tribe UK & Excel In Education Tutoring School, is a multi-award-winning entrepreneur, educator and mental health and well-being trainer. She has 11 years lived experience with mental illness and is overwhelmingly passionate about supporting children's mental health, student development, promoting Growth Mindset development, education, developing students' confidence and equipping adults with the skills they need to inspire and support their children and/or students. Katie is a qualified mindfulness instructor, Level 3 Mental Health First Aider, Hopeful Minds Facilitator, ASIST Trained (Applied Suicide Intervention Skills), and a "Take 5" Well-Being Ambassador for the Public Health Agency NI.
Katie has worked with numerous schools, community organisations, charities, businesses and government agencies, delivering training and consultancy services. She has worked with a diverse range of organisations including The Prince's Trust, Queen's University Belfast, Southern Regional College, Staffline and South Eastern Regional College . Additionally, she was named on the NI 40 Under 40 List 2019 and was honoured to be asked to be a Regional Judge for The Diana Award 2020.
We run a variety of courses for both adults and children. Please check our events here and also on our Facebook page. (The Mind Tribe UK)