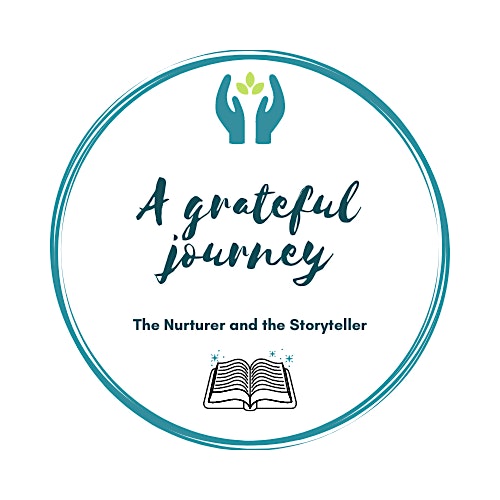 The Nurturer & The Storyteller
A Grateful Journey brought to you from :
The Nurturer (Caroline Anthony from Coaching from the Croft) and The Storyteller (Roger Hunt from Alder Tree Mindfulness Derby)
WHAT IGNITES YOUR SPARK FOR LIFE? HOW ACCESSIBLE IS IT?

What steps are you taking to ignite your spark?

Here at The Nurturer & The Storyteller we can walk alongside you on your journey whilst you explore how to keep your spark lit and future proofed against the storms that occur in all our lives.

Our unique approach encompasses curiosity, nature, woods, animals, belief in people, joy & mindfulness to support your journey to build resilience and meaning in your life.

We are building a community of people that recognise they want to create more peace, connection and purpose in their lives, we both come to this from our own personal perspectives having experienced tough times yet celebrating the wonder in our lives now!

Caroline Anthony - The Nurturer & Roger Hunt – The Storyteller

Coaching from the Croft - Alder Tree Mindfulness

www.coachingfromthecroft.co.uk www.aldertreemindfulness.co.uk

Join us for monthly workshops – Courses – Blending Coaching with Mindfulness for a wonderful investment in you and your future.

caroline@coachingfromthecroft.co.uk / info@aldertreemindfulness.co.uk

Thought provoking discussions, conversations and training in Cultivating gratitude and appreciation in this journey of life. Through a blend of coaching and mindfulness, Caroline and Roger explore how the practice of gratitude can transform us, building resilience and a different outlook on life, even in those challenging moments. Unscripted, authentic and real, taking you on a journey to rediscover a new appreciation of life.
YouTube - A Grateful Journey series of videos
TESTIMONIAL

I can highly recommend the work that both Roger and Caroline have shared with me in the process of self-development. To explore the aspects and benefits of gratitude in a mindful and meaningful way has enabled me to alter my awareness and connect at a deeper level with not only others, but with myself. Their gentle way of presenting and challenging concepts has triggered interest and curiosity in me and a desire to go further in self-exploration as well as intensify my appreciation of life and the relationships within. I have found that Roger and Caroline complement each other well in skills, experience and knowledge and hold the learning space in safety and with warmth, as well as encouraging a very human connection between the participants. I would wholeheartedly recommend these workshops. Karen, Counsellor