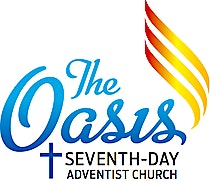 The Oasis Church
If you haven't guessed by the cross in our logo we are a Christian Church, part of the Seventh- day Adventist Church family. 
We are empowered and motivated by the love of God and exist to share God's love with our community with a variety of events and activities for you to get involved in!
As a mix bag of old, young, toddlers, mums, dads, teens and babies we welcome people from all walks of life. There's NO ONE who isn't welcome. Promise! 
Pay us a visit, we'd love to see you. 
Sorry, there are no upcoming events